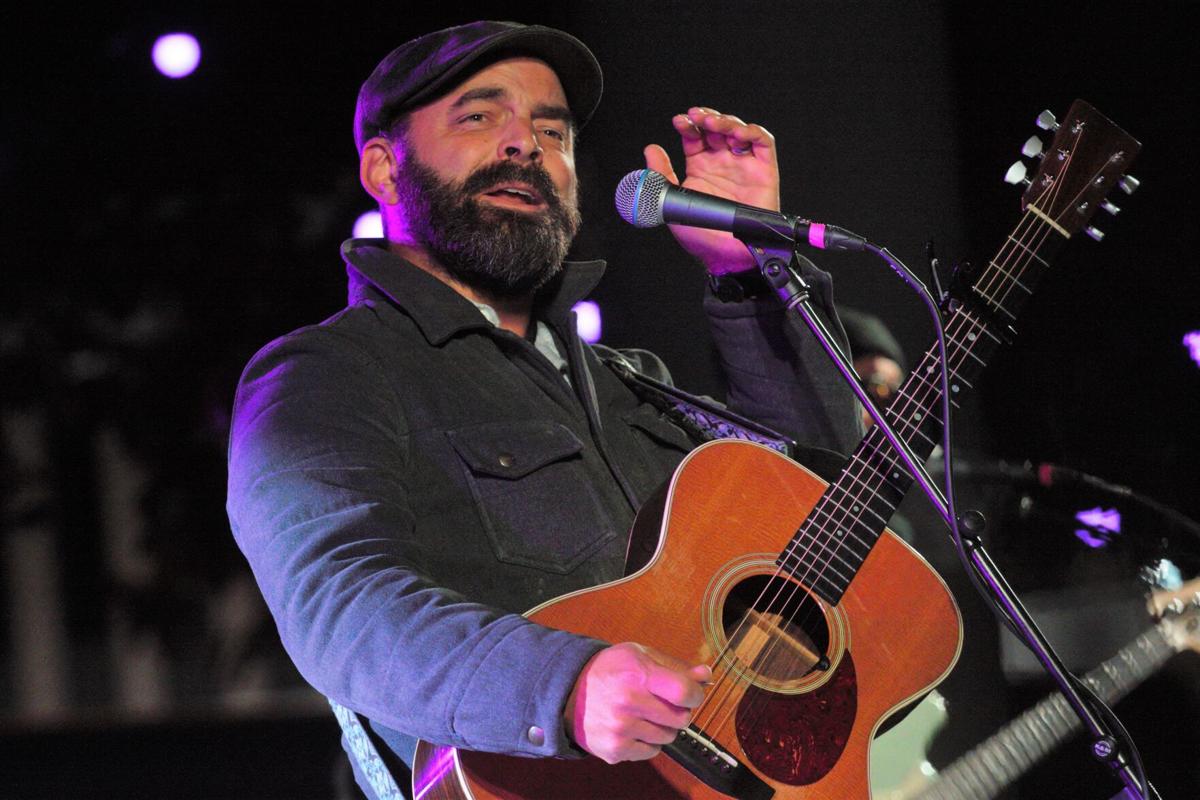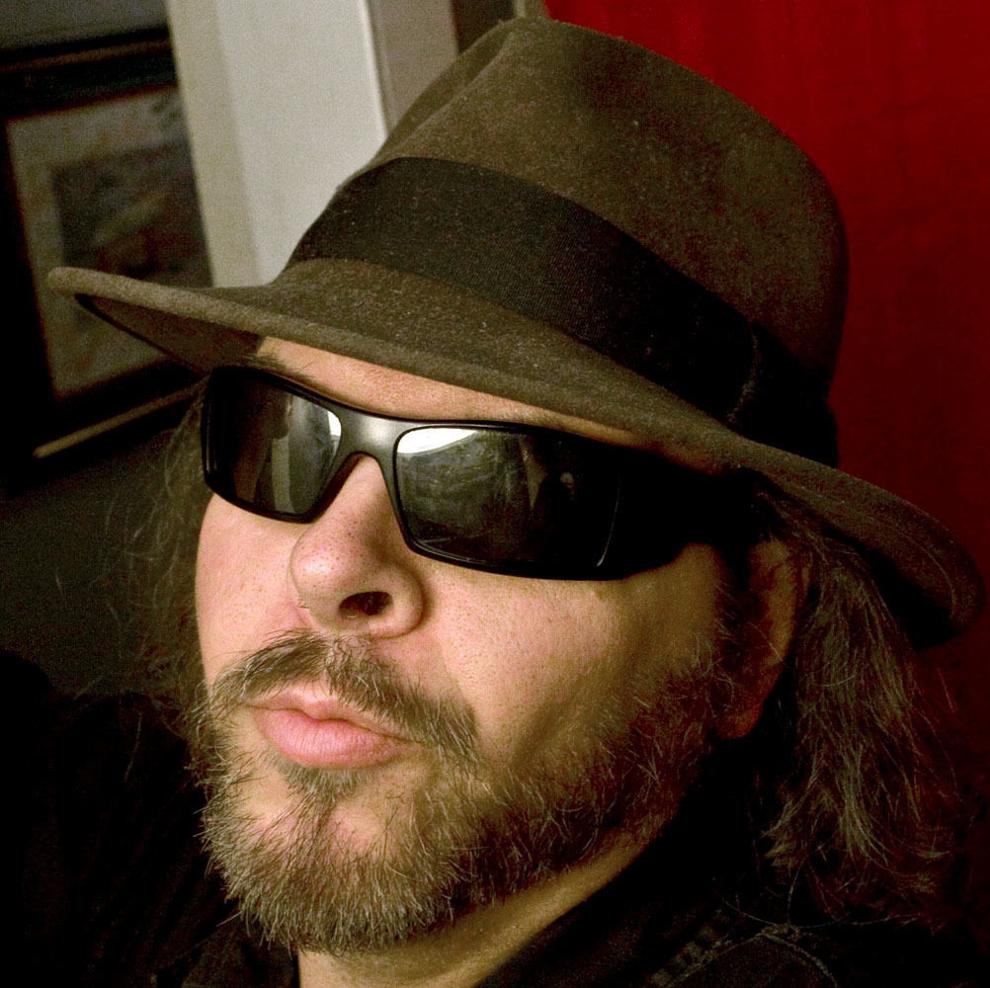 Momma Molasses
Cold nights call for warm music from Momma Molasses.
The North Carolina native revisits Delta Blues BBQ in Bristol, Tennessee on Saturday, Nov. 20. Mere days ahead of Thanksgiving, Momma Molasses looks to baste baskets of traditional-to-original songs with her indelible touch. She sounds like no other.
Now based in Bristol, Ella Patrick as Momma Molasses performs Appalachian folk music. Within that framework, she reaches out for country, bluegrass and occasionally rock songs that jibe with her originals. Her distinctive phrasing coincides with her delicate touch on such songs as "In the Pines" to provide experiences as memorable as Grandma's warm hugs.
---
Crash Test Radio
Crash Test Dummies strode stateside three decades ago out of Canada.
Crash Test Radio stays home, grinds guitars and rocks their minds off in the Tri-Cities. Hear the throwback rock 'n' roll band at SideTracks in Bristol, Tennessee, on Friday, Nov. 19.
For air guitar enthusiasts, Crash Test Radio plays for you. Pulling from reams of rock and funk, the straightforward rockers lend unapologetic nods of homage to such legendary rock haulers as Led Zeppelin and Ted Nugent. They're fun. Chuck Berry turned way up and multiplied, Crash Test Radio plays for those who know that rock stands upright and quite alive.
---
Robinella
In an era of oft-hyperbolic music, Robinella eases along with the care of melted butter on a homemade biscuit.
Robinella brings authenticity and a lifetime of song to the Down Home in Johnson City on Saturday, Nov. 27. It's a rare-of-late chance to witness the East Tennessee homebody in her element, onstage with songs of revelation on tap.
Honey drips from the voice of Robinella. Sometimes it sweetens, occasionally soothes and from time to time provides stings. Truth sifts from her lyrics. When she sings sad songs, she's as real as the rain that dampens the cheeks of the melancholy. When she delivers happy songs, she's as authentic as a child's cotton-candy smile. She's authenticity personified.
---
Cool was the night, cooler was the music.
By the time 49 Winchester strode onstage Saturday at Cumberland Square Park in Bristol, Virginia, temperatures swooped into the low 40s. By the time headliner Drew Holcomb concluded his headlining set, the mercury bowed into the 30s.
No matter. A large crowd bundled up in coats, blankets, and with one another for "Eunoia: A Well Mind," a concert that benefited Frontier Health Foundation and its mental health initiatives.
"Oh my gosh, what a great show," said Josh Moore, communications and public relations coordinator for Frontier Health Foundation in Kingsport. Moore and Jennifer Teague Ritter, Frontier Health Foundation director of corporate and foundation relations, promoted the show.
"We'll be back next year with another bigger show," Moore said.
Castlewood's 49 Winchester opened the day with nearly an hour of the band's signature Appalachian rock. Led by lead singer Isaac Gibson, the six-man band dug liberally into their album from last year, "III." Vigorous renditions of band originals including "Hays, Kansas" and "It's a Shame" bespeak a band whose status as a "local band" isn't completely accurate anymore.
They're bridging onto the national scene. With such bandstand quakers as "Everlasting Lover" and a set-closing "Long Hard Life," 49 Winchester struck like headliners. Add Waylon Jennings' "Waymore's Blues" into the mix. On a cold night in the Birthplace, 49 Winchester showed why they're one of the nation's hottest bands on the rise.
Drew Holcomb led his three-man band The Neighbors onstage a few minutes shy of 7:30. Bundled up as much as they could be, they hustled through a well-tailored 17-song set. From an opening "End of the World" through a set-closing sing-along with "Dragons," Holcomb entertained mightily a cold crowd who were considerably warm on him.
Holcomb responded with a poignant take on "What Would I Do Without You," a song written about his wife, musician Ellie Holcomb.
"How are y'all braving the cold out there?" Holcomb said early on.
A fan responded: "Turn the heat on!"
Holcomb did exactly that through his songs. Odes to home ("Tennessee") and heart ("Family") punctuated his mostly original set of songs. One exception was his loving cover of John Prine's life-embracing "Spanish Pipedream."
As the clock ticked near evening's end, folks huddled in the park hadn't seemed to move from their places near the stage. But Holcomb moved them. Fans young to old, including Bristol's Ron Addison, clung to Holcomb's words as if they were heaters. And they were. Salve to souls who've lived a little, Holcomb sings the words that people think and people feel.
---