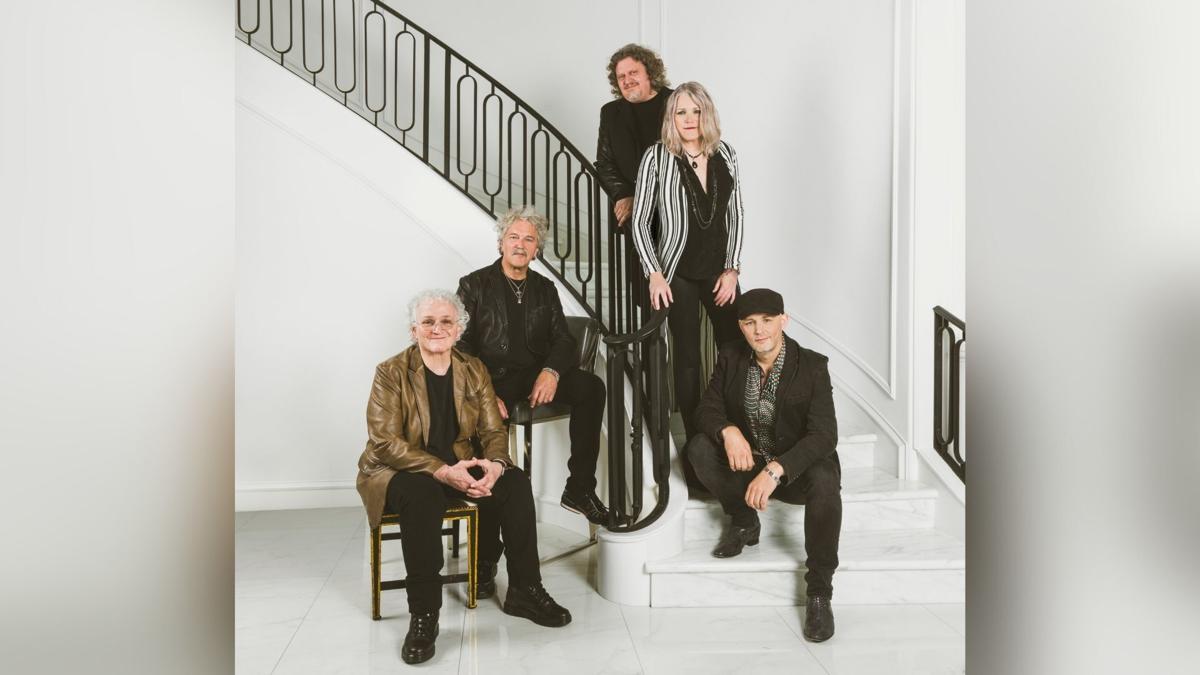 Lyndon Johnson lived in The White House when David Freiberg co-founded San Francisco's seminal rock band Quicksilver Messenger Service. By the time Freiberg moved on to Jefferson Airplane, Richard Nixon had moved into the presidency.
Two years later, Freiberg co-founded Jefferson Starship, and Nixon flew home to California.
Nearly 50 years later, Freiberg leads Jefferson Starship. The band lands at the hallowed Paramount Center for the Arts in Bristol, Tennessee on Thursday, Dec. 2. Excellent tickets remain.
"Singing," said Freiberg by phone from his home in Novato, California, "that's what I really love to do, sing harmonies."
Freiberg lives in a house formerly occupied by Grateful Dead members Bob Weir and the late Ron "Pigpen" McKernan. Oh, and he sings harmonies and plays bass guitar in Jefferson Starship.
"Nothing's permanent, and I understand that," Freiberg said about his band. "It's almost too much for words to explain."
A native of Boston, Massachusetts, Freiberg made his mark on music in California. A classically trained violinist, he turned to folk music. By 1965, he co-founded Quicksilver Messenger Service, one of the architects of the San Francisco sound.
"We didn't get anything out until '67 or '68. We were having too much fun playing music and smoking dope," Freiberg said. "We would play The Fillmore and The Avalon Ballroom a couple of times per month and never had to leave town."
As Quicksilver stalled, Freiberg joined Jefferson Airplane, who are now members of the Rock and Roll Hall of Fame, in 1972. By then, Airplane had earned pop and rock stardom with such standards as 1967's "Somebody to Love" and psychedelic benchmark "White Rabbit," a song that was most definitely not about "Alice in Wonderland."
"You mean it's not about 'Alice in Wonderland?'" Freiberg said.
"It's about LSD, one would think," Freiberg said, punctuated with a chuckle. "It was an obvious place to go. It still works."
Jefferson Airplane grounded in 1974. Jefferson Starship, with Freiberg and longtime Airplane members including Grace Slick, Paul Kantner and Papa John Creach, ascended. A string of hits, from 1975's "Miracles" to 1979's "Jane," underscored a new style for the band.
By 1985, Jefferson Starship changed again. They dropped Jefferson and became Starship, with an updated, synth-laced sound to match. They enjoyed some of the band's biggest successes with such singles as 1985's "We Built This City" and "Sara," the first No. 1 singles in the band's long history. Onstage today, Jefferson Starship references each chapter of their history.
"They always go over beautifully," Freiberg said of Airplane's classics. "Same with 'Miracles' and 'We Built This City.' We're truly blessed with the songs in the songbook. There's a lot of variety. There's something to connect them all."
Jefferson Starship could cruise on their songbook. Instead, they continue to record new music, as with last year's album, "Mother of the Sun." Grace Slick, long retired former lead singer of all three versions of the band she helped make famous, co-wrote one of the songs, "It's About Time."
Now Freiberg and company intend to record another new album.
"We've got five tunes in the can, not finished, but with the basic things done," he said. "Now we're just getting back out on the road to play. I think we'll do two or three new songs in Bristol. We do one called 'Setting Sun.' It's a cowboy song."
While dust collects on the legacies of bands aplenty from the 1960s, Jefferson Starship flies onward. Loads of band members have come and gone, yet Freiberg remains as their lone link to the band's early days. It's a distinction that's not lost on the 83-year-old folk-rocker.
"We are like a rolling museum," Freiberg said. "I appreciate this so much right now. I really do."