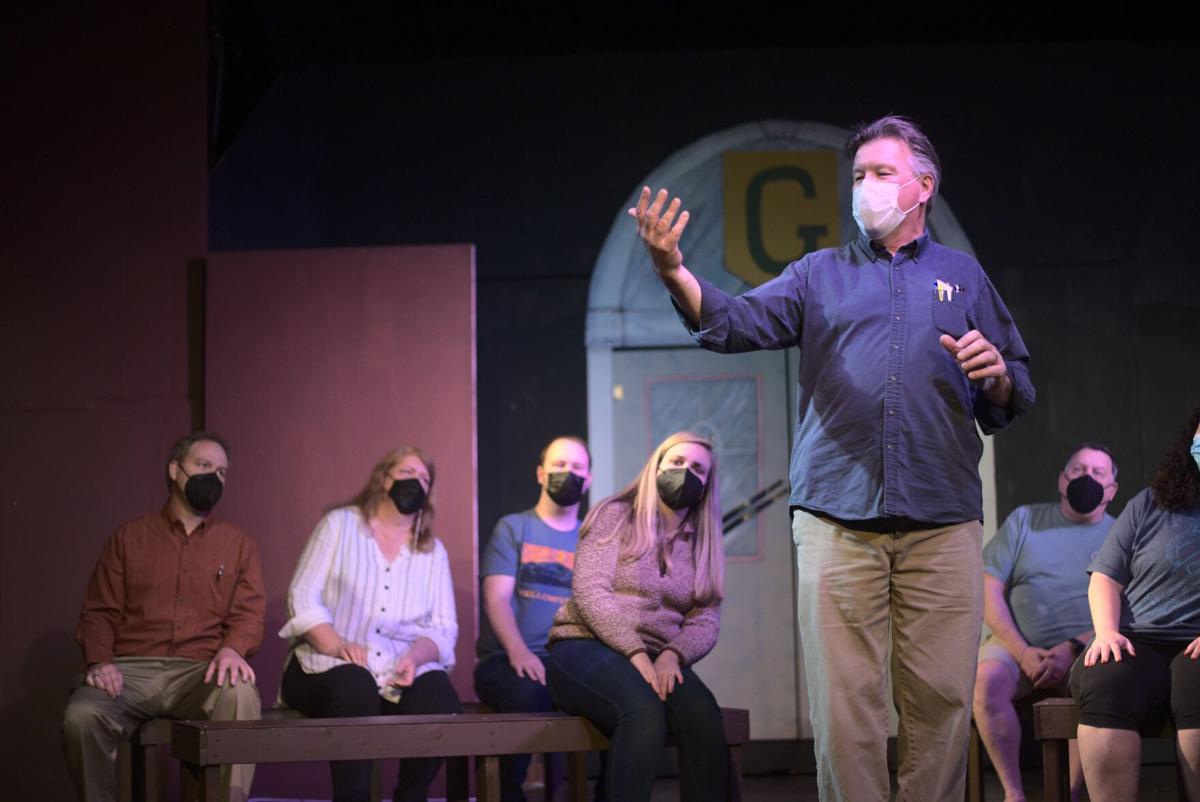 BRISTOL, Tenn. — They danced as if they had springs in their shoes, grace in their steps and the stars of Broadway in their sights.
They are the dancers and singers in the cast of Theatre Bristol's presentation of Music Theatre International's "All Together Now!" An uplifting musical revue of Broadway favorites, the show opens on Friday, Nov. 12, at the stellar Paramount Center for the Arts in Bristol, Tennessee. Afternoon and evening performances follow on Saturday, Nov. 13, and Sunday, Nov. 14. They'll take a bow on Monday, Nov. 15.
"People will have a great night out," said Samantha Gray, producer of "All Together Now!"
The show marks the first Theatre Bristol production staged for an in-person live audience in 18 months. During the pandemic, the longtime community theater company retooled to record on-air productions, including last month's "Frankenstein," for broadcast over the internet.
"We're trying to come back better," Gray said. "We want this to be an elegant night out. We want people to celebrate with us."
Exuberance permeated a full run-through upstairs inside Theatre Bristol last Tuesday evening. Paces quickened, voices lifted, smiles broadened.
A happy-clam banner for "Chitty Chitty Bang Bang" hung on a wall. Across the room, a florid banner for "The Wizard of Oz" emblazoned another. In between, the cast of nearly 30 for "All Together Now!" performed as if for a large audience of eager onlookers.
"It's got great songs about bringing people together," said Camille Gray, choreographer of the brisk show.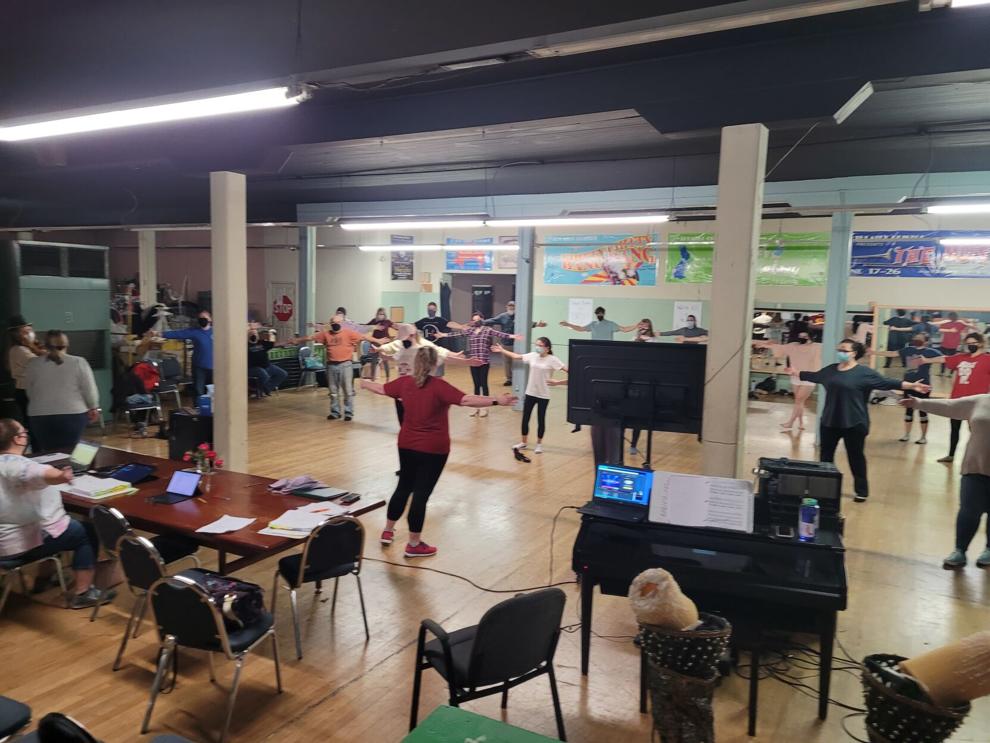 "All Together Now!" features more than a dozen dazzling songs from a litany of Broadway classics. Songs include a contemplative "Empty Chairs at Empty Tables" from "Les Misérables," a wondrous "Do You Love Me?" from "Fiddler on the Roof" and Abba's "Take a Chance on Me" from "Mamma Mia!"
Jane Bellamy directs "All Together Now!"
"There is a story," said Bellamy. "If you look at all 15 songs, they are all saying something about the pandemic. We're all in this together."
Dancers wore masks for much of last week's rehearsal. Bellamy sat at a long table alongside music director Kim Lundin, choreographer Camille Gray, stage manager Nicole Intagliata and near producer Samantha Gray.
They took notes and clapped along as the cast performed such songs as "Sit Down, You're Rockin' the Boat," which hails from "Guys and Dolls." It coincides with such apropos fare as "We're All in This Together" from "High School Musical."
"It's life," said Lundin. "It's life onstage. It's the darkness and the brightness."
Contemplative moments within "All Together Now!" coincide with nods to optimism. When it's melancholy, it's Hank Williams lonesome. When it's happy, it's Gene Kelly singing in the rain overjoyed.
In all, "All Together Now!" echoes life's ups and downs and all-the-way-arounds.
"It has a message," Lundin said. "We've been through a tough time. We've made it, and we're going to move on all together now."