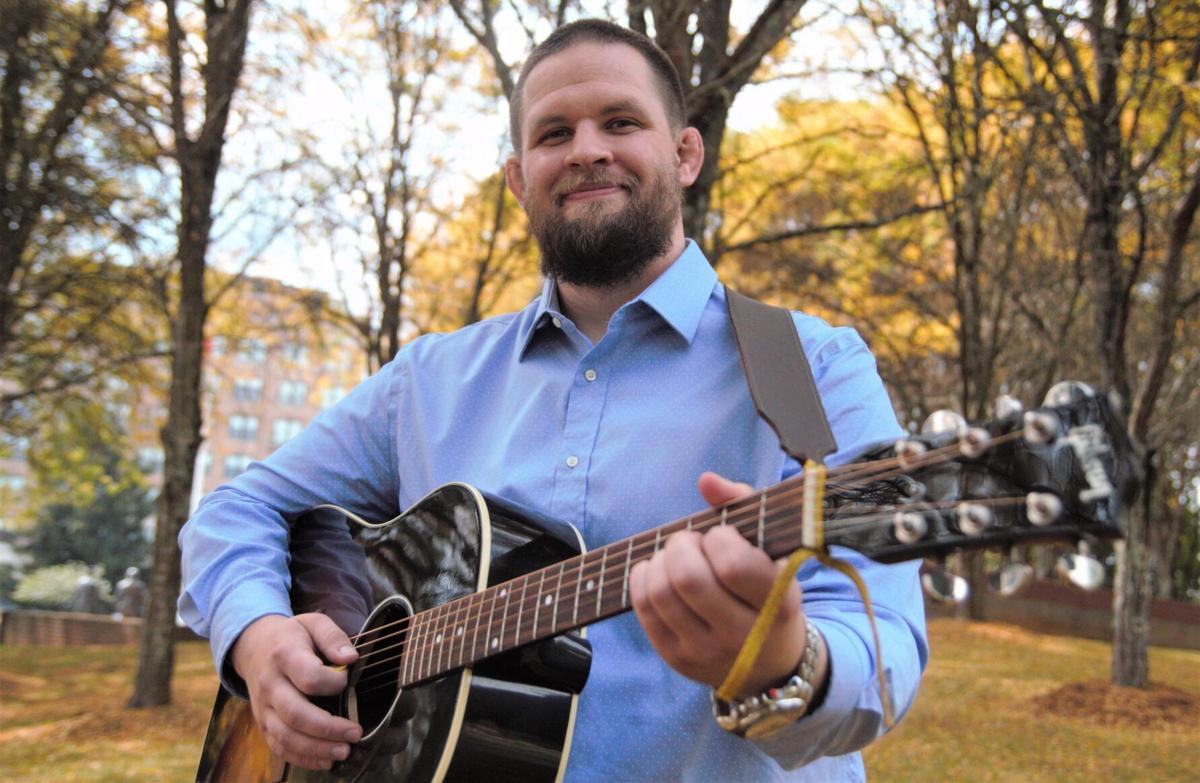 BRISTOL, Va. — Bill Edwards unlatched his guitar case, pulled his prized Gibson J-45 from its snug warmth and played a song under the trees at Cumberland Square Park last Saturday.
"I just wrote one called 'She Used to Love Waltzes,'" said Edwards, who proceeded to sing the song. "It's sort of like John Prine's 'Hello in There.' She used to go out dancing with her man, and he died."
Hear the Abingdon-based troubadour, billed as W. Albert Edwards, on Saturday, Oct. 9. He'll be onstage at Cumberland Square Park in Bristol, Virginia, as part of the inaugural Bristol in Bloom Festival.
"I love Bill's heart," said Marcy Parks, founder and organizer of Bristol in Bloom Festival. "The songs he writes, I really connect with."
Edwards' music belies much of today's fascination with jam bands. His tunes typically feature storytelling verses and sing-along choruses with lyrics happy to mostly sad.
"I like melancholic music," Parks said. "Bill's music has steady rhythm to it."
Yet Edwards' music qualifies as but one facet of Bristol in Bloom. In addition to his music on the Cumberland Park stage, artists including portraitist Richard Graves and painter Laura Marie Blankenship of LaMB Fine Art will span out to occupy much of the park.
"There will be 42 vendors, all kinds of different art and art organizations," Parks said. "There are so many incredibly talented artists in this area. I wanted to have more visibility of the artists around here who are trying to make a living, really grinding it out."
Parks does not merely speak of and promote art and artists; she's an artist, too.
"I do abstract paintings," Parks said.
Edwards creates art, too.
Just as painted art appeals visually, music tugs aural strings. Edwards' originals, which include a harrowing "Ghosts of Oklahoma," embody his skills of observation.
"What makes me different is that it's not classic rock radio or classic country," Edwards, 33, said. "It's from an eclectic workbook or songbook that I'm working on, the songs I do."
A native of upstate New York, Edwards has earned distinction among local music circles as a songwriter of merit and a captivating singer.
"I've seen a lot of the world, done a lot in my life," Edwards said. "I've worked on a dairy farm and I've worked on Fifth Avenue in New York. I think my music shows the things I'm seeing when I look at the world."
That's art. Reflections of circumstances lived, people and places observed, oftentimes provide fodder for art that bewitches us.
"I'll do two hours on Saturday," Edwards said. "The point of the festival is to focus on local artistry. I do that with my music."
Bristol in Bloom was to have debuted during Mother's Day weekend of 2020. The pandemic happened and placed the festival on pause but did not waylay Parks' dream.
"My vision is that Bristol in Bloom becomes a thing where artists can connect with other artists and provide a place where the community can come and connect with art and artists," Parks said. "There's so much to choose from. Why not support someone locally?"