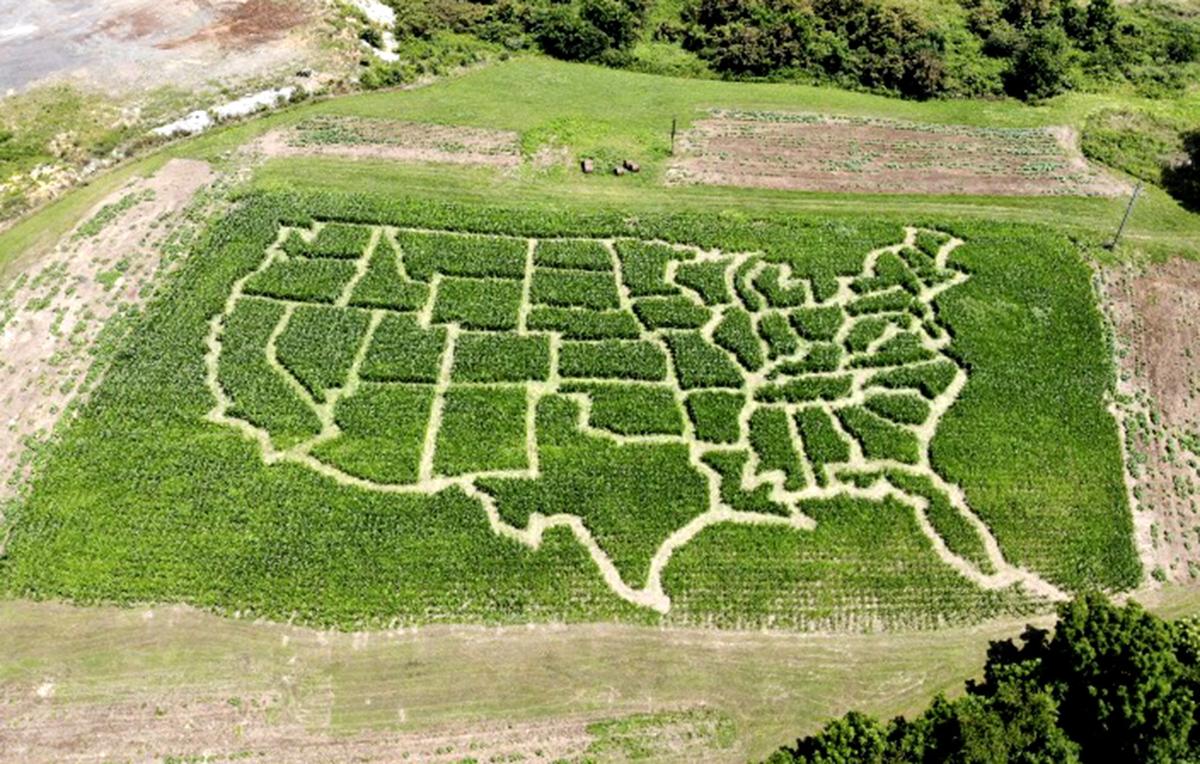 BRISTOL, Va. — Stewart Etter's corny love of geography continues to grow along Lee Highway in Washington County.
Last year, Etter designed a corn maze in the shape of Virginia.
This year, he's carved out corn rows to resemble the entire continental United States at Lee Highway Farms, which operates in a small industrial space turned into a farm between Interstate 81/U.S. Highway 58 and Lee Highway, U.S. 11.
Pathways follow along state lines in this maze, Etter said, and there are 16 cities that you have to find along the way, including Los Angeles, New Orleans and New York.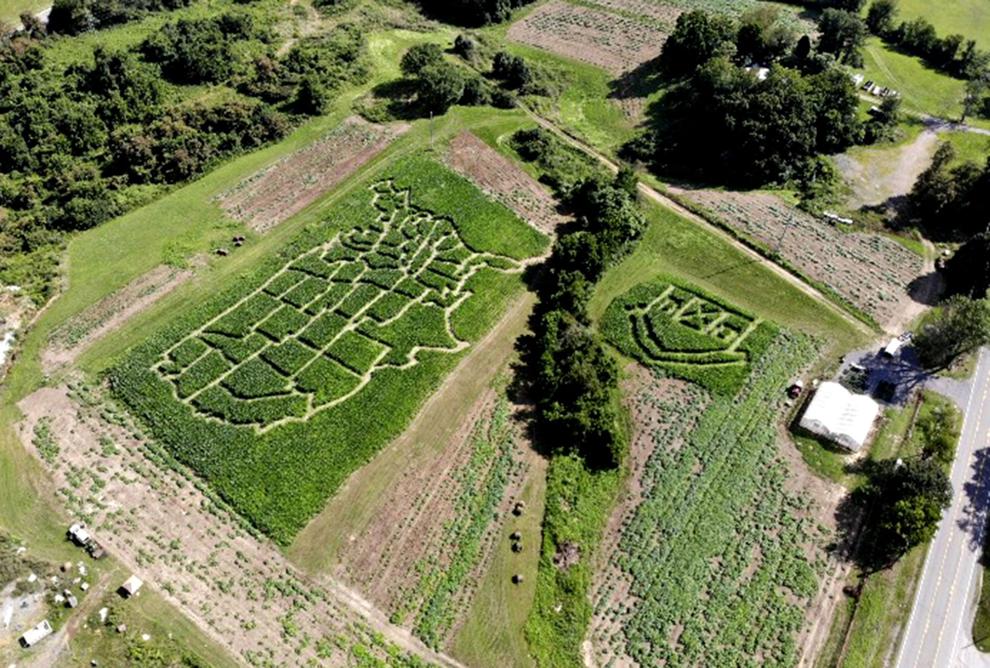 "And we even included Bristol," Etter said with chuckle. "We had to include Bristol."
For young kids, Etter also cut a corn maze that resembles a barn, in which participants must find six animals along the way.
Etter, 34, completed the maze with a couple of friends, Seth Peery, of Montgomery County, Virginia, and Dave Kinder, of Russell County, Virginia.
"We did the exact same process as we did last year," Etter said.
This year, Etter also added a greenhouse at Lee Highway Farms.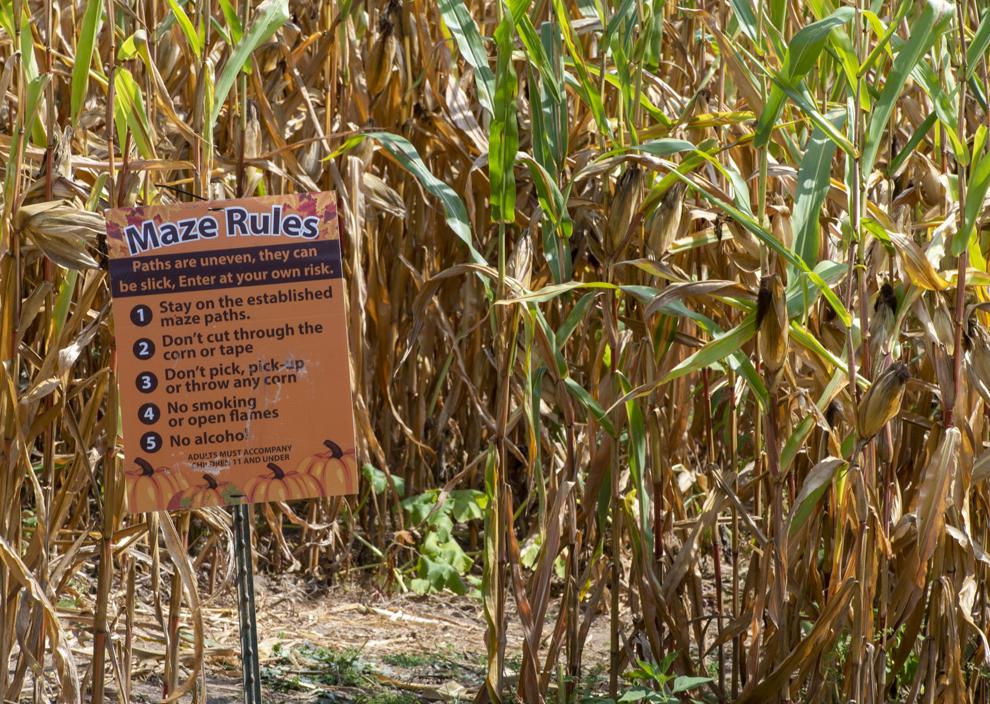 "And now we're raising our own mums," he said.
The farm offers a pick-your-own pumpkin patch.
You can also hop aboard a hayride around the property, which is uniquely situated in a commercial district within earshot of I-81.
Etter moved to Abingdon in July 2017. His wife, Dr. Tara Etter, is a pediatrician in both Marion and Abingdon. The couple has two children, 5-year-old Jackson and 18-month-old Liam, and "both help their daddy on the farm," Stewart Etter said.
In addition to designing the maze, Etter spent his summer in his pumpkin patches of Washington and Tazewell counties in Southwest Virginia.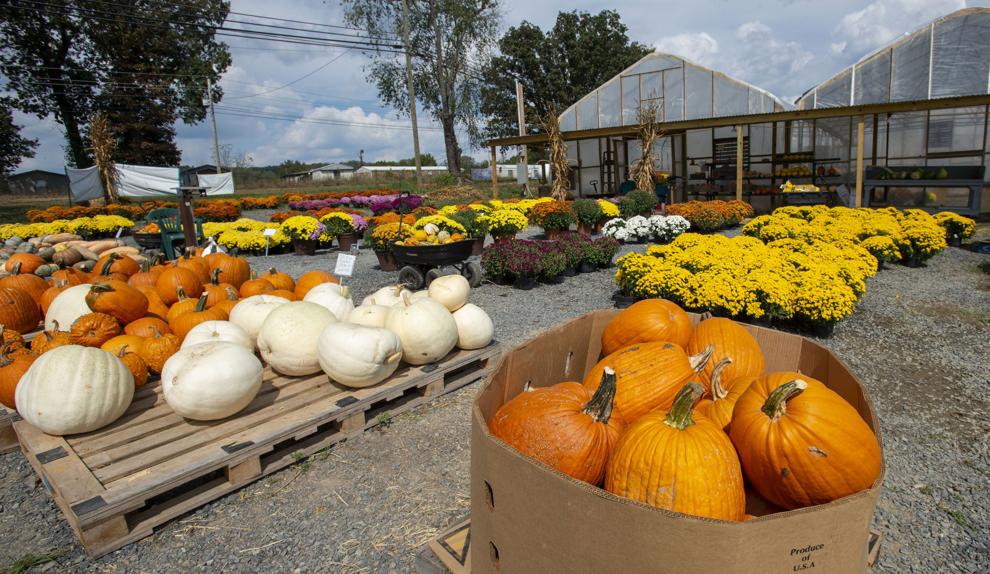 Farming, says Etter, who grew up in Tazewell, Virginia, is certainly not easy when it comes to growing pumpkins, as he scouts for weeds and pests plus damage by deer or groundhogs.
He has also found that this year's drought is affecting pumpkin sizes.
Still, he says, he's selling more pumpkins than ever.
He raises pumpkins in both Pisgah, on the outskirts of Tazewell, and in Washington County at Lee Highway Farms.
In all, Etter offers a wide and colorful variety of heirloom pumpkins for sale — as many as 70 kinds.