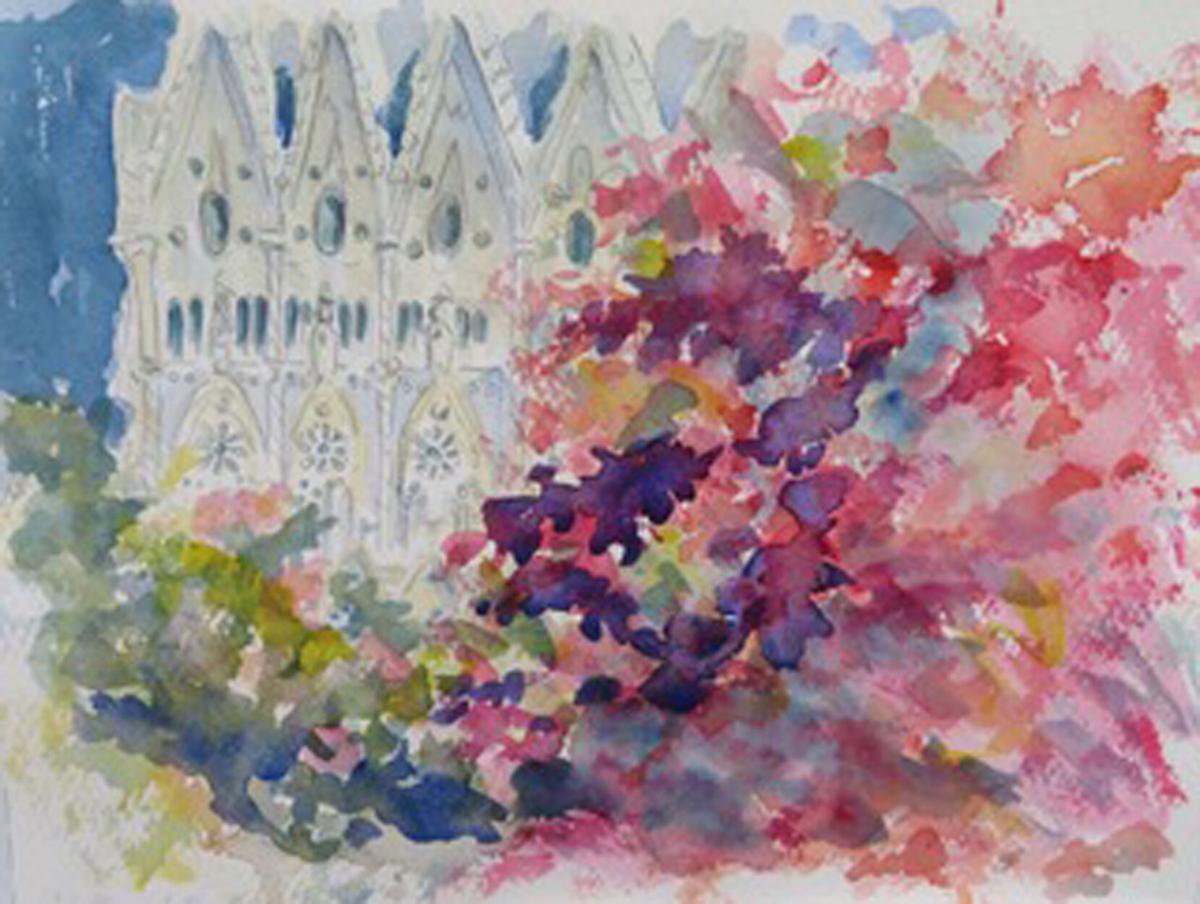 ABINGDON, Va. — Carole Blevins left her heart in Barcelona.
Four times in the past few years, this artist from Bristol, Virginia has traveled to Barcelona, Spain.
And, well, she fell in love with the architecture of the city.
So much so that, at 79, she talks about wanting to live there.
What's in her heart is now on the walls of the Arts Depot for a show that runs through April 10 in Abingdon, Virginia.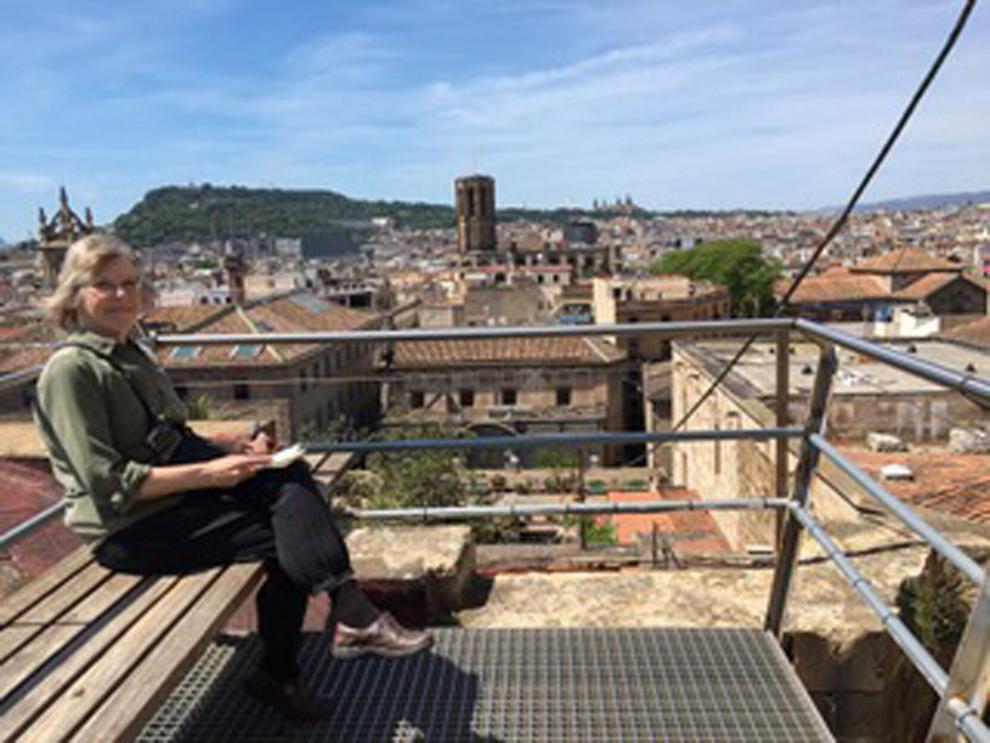 Watercolor lover
Growing up in Meadowview, Virginia, Blevins is the widow of artist Tedd Blevins, who taught art for years at the now-closed Virginia Intermont College in Bristol.
Her parents encouraged her to paint and draw.
"And I think I sold my first ink drawing back in the early 1970s," Blevins recalled.
In 1967, she took a job as a commercial artist at a print shop. In later years, she operated an advertising agency with Miles Mennell.
Over the decades, her work has varied.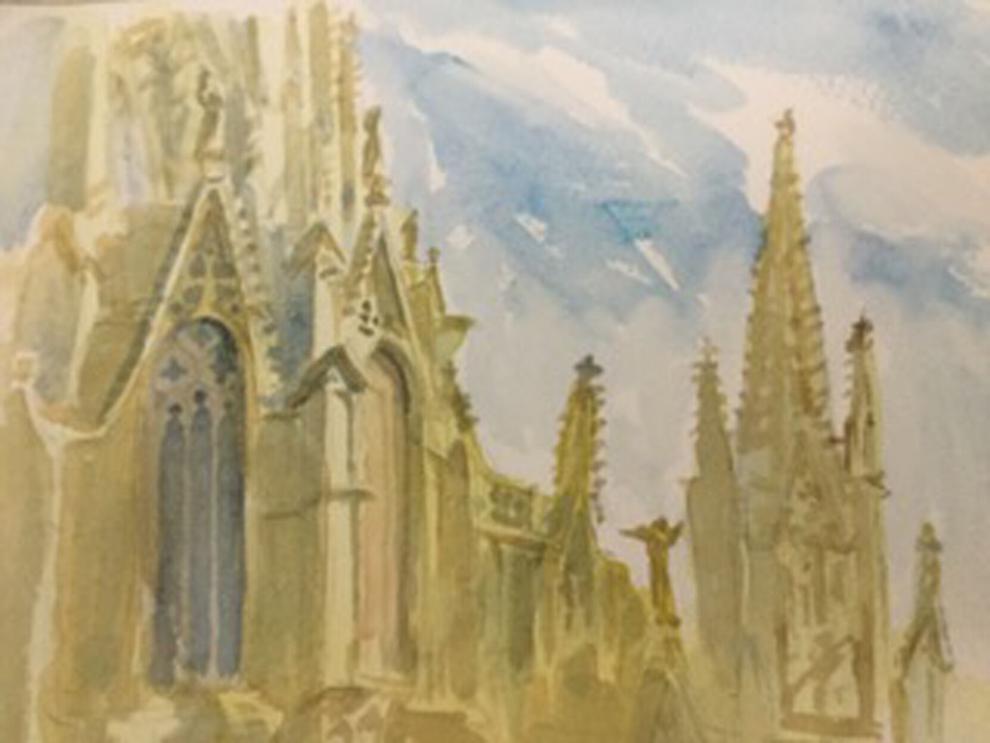 In the 1990s, she created a popular watercolor image of Southwest Virginia with a map for the Blue Ridge Travel Association. The poster-quality painting was distributed as a free brochure.
"I worked on a lot of commercial stuff," she said. "And we did a lot of illustrations back then for a lot of companies."
All that was for making a living, she said.
"My true love was fine art," Blevins said. "I've always done that."
To fine-tune her skills, Blevins took a correspondence course in commercial art. She also studied art Virginia Intermont College, Emory & Henry College and Virginia Highlands Community College.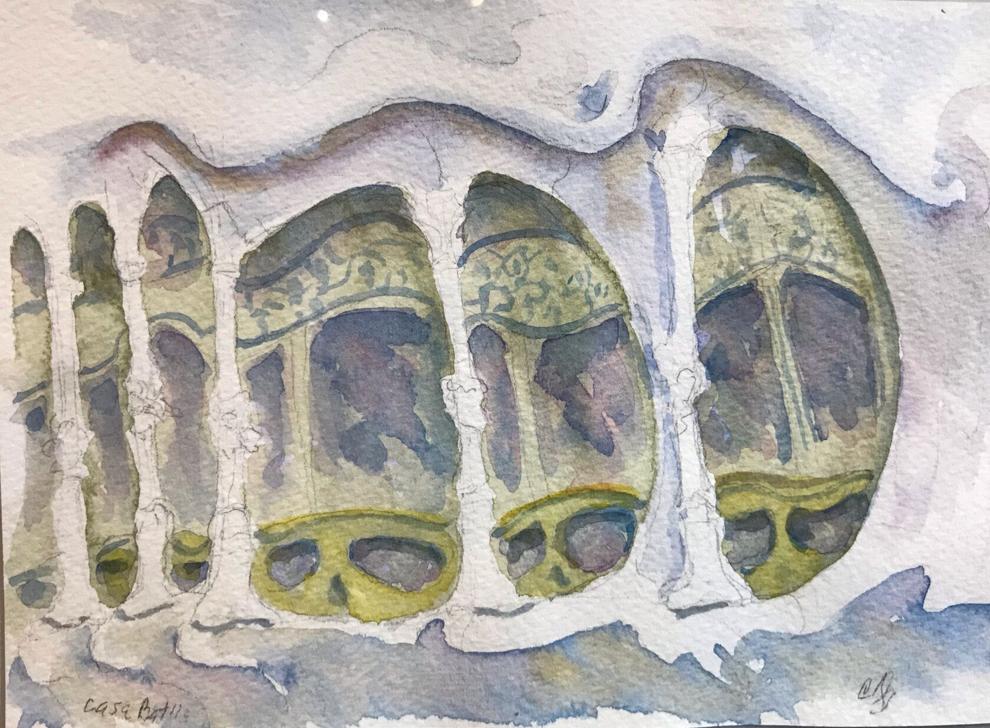 She studied watercolors primarily — what still remains her favorite medium.
"I normally do watercolor. I have done a few oils, some acrylics and some pastels. But watercolor is my main focus."
Making art is a natural craving for Blevins.
"If you ask any artist, it's something that you have to do," she said. "It's an outlet. It's about making a statement."
And there are still more avenues to explore, she said. "I'm still learning."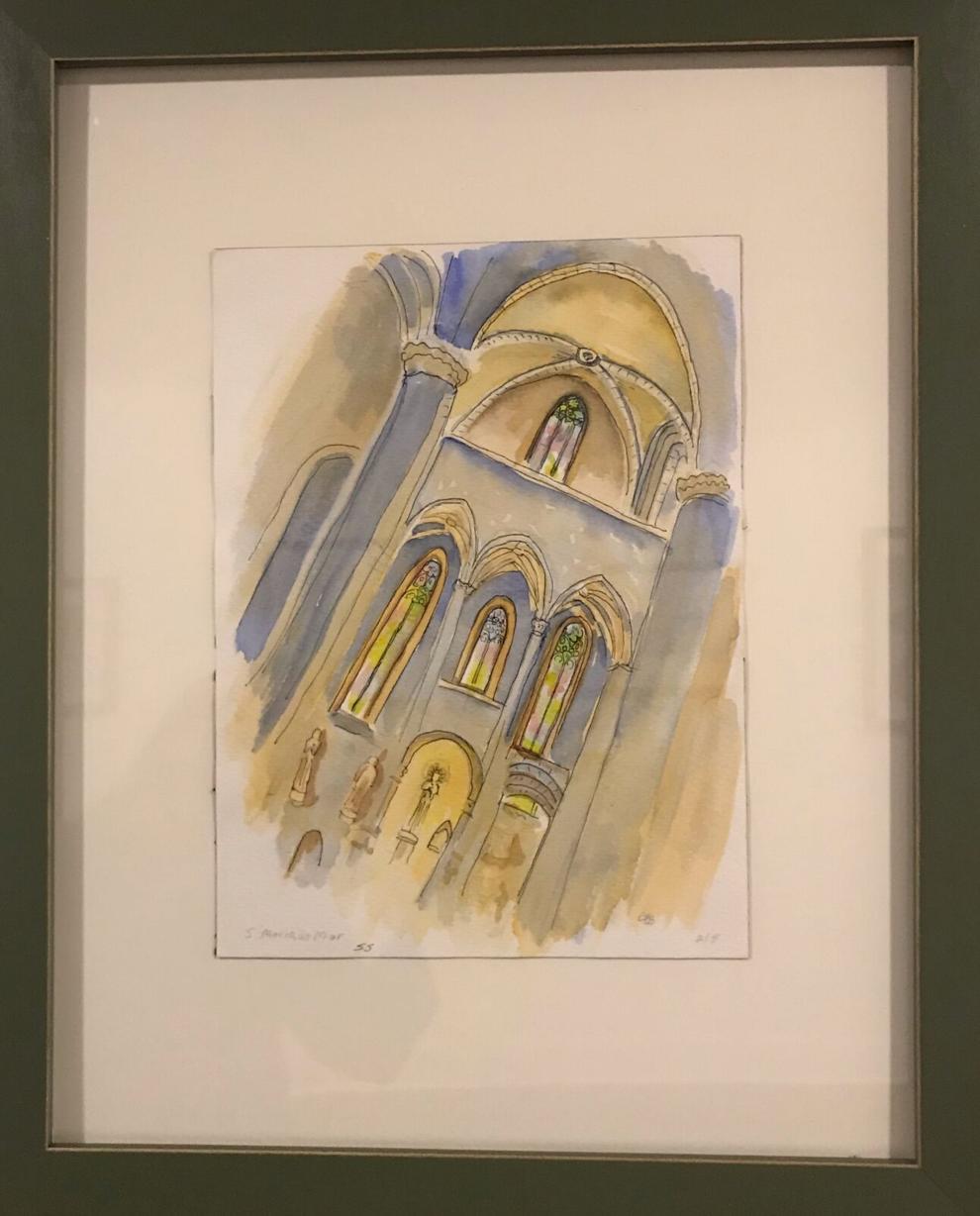 Settling in Spain?
Back to Barcelona: Blevins beholds beauty.
Around Bristol, Blevins said her artwork has "always been the beauty and the change of seasons."
But Barcelona beckoned with its signature architecture.
"I fell in love with Barcelona," Blevins said.
She made her first of four trips in 2018 and stayed for up to three months at a time, spending her days sketching the architecture that has stood for more than a century.
She stopped traveling due to the coronavirus.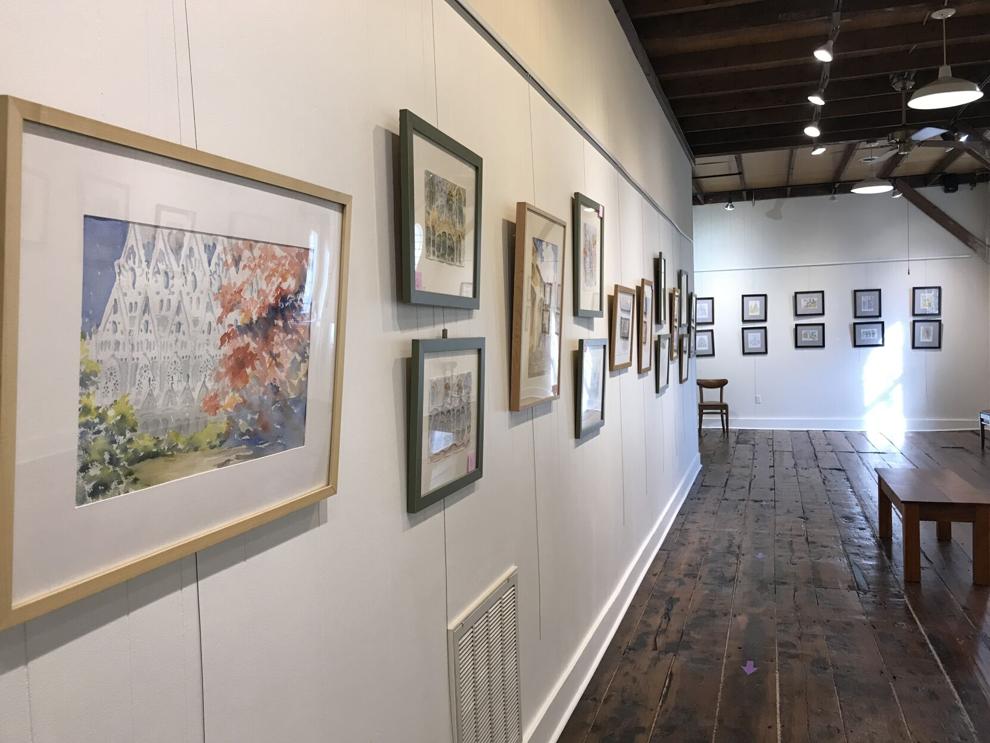 "I've spent nearly a year in total there," she said. "It's just a vibrant city. It has everything that I need. I could walk out the door and there would be any number of museums and art galleries."
In Abingdon, the show by Blevins reflects her love of the style of architect Antoni Gaudi (1852-1925) in the skyline of Spain.
In all, Blevins features 43 sketches and paintings.
It's simply "amazing," said Karen Moore, the arts administrator of the Arts Depot.
"If buildings could dance, it is in this exhibit," Moore said. "It spills light and happiness."