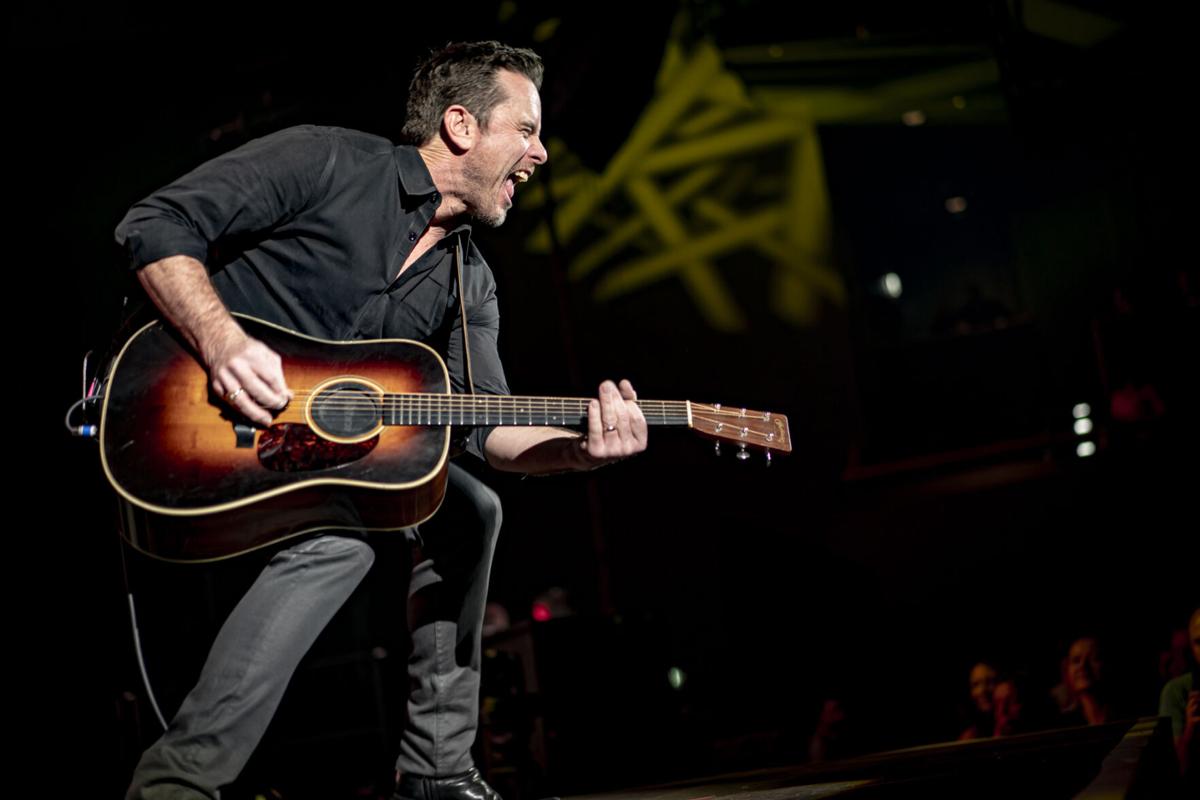 You might recall Charles Esten as Deacon Claybourne from ABC's "Nashville." Some may know Esten best from his current role as Ward Cameron on Netflix's "Outer Banks."
But he's also Charles Esten, emphatic singer and songwriter.
From Hollywood to Nashville to Bristol, Esten brings a lifetime of music and experiences to the hallowed Paramount Center for the Arts in Bristol, Tennessee, on Saturday, Aug. 7. Closed since March 2020 and dating back to 1931, the Paramount will reopen with Esten at the helm.
"It's an honor to be coming to Bristol," said Esten by phone from his home near Nashville. "It is not lost on me what Bristol did. I lost my dad about a dozen years ago. If he were alive, he'd be coming with me."
He clicked a recording. Suddenly, the voices of Maybelle Carter and Ralph Peer, each of whom were principals during the 1927 Bristol Sessions, aired through the phone.
"Imagine a 15-, 16-, 17-year-old me, driving through the night with my dad, listening to that," Esten said. "It means the world to me."
Esten's world measures as a large one. His acting resume extends to the early 1990s to include appearances on such television shows as "Cheers," "NYPD Blue," "The Office," "ER," "Whose Line Is It Anyway?" and 124 episodes of "Nashville."
However, the native of Pittsburgh, Pennsylvania, also loves making music. So much so that, during the pandemic, Esten posted a new song that he had written and recorded each Friday for 54 consecutive weeks.
"What you have there is a guy who was a songwriter his whole life," Esten said. "About eight years before 'Nashville,' I focused on writing, writing country music. What's an EP? What's an album? I decided to break through all of that. It's a deadline machine."
Songs posted and available for purchase feature everything from fun to serious to topical material. Last Christmas and New Year's yielded "Won't Cry on Christmas" and "Happy Nashville New Year." Road songs range from "Halfway Home" to "Long Haul."
But what can we learn about the 55-year-old singer, songwriter and actor simply from the lyrics to those songs?
"That's a great question," Esten said. "I'm sure some of my newer stuff, there's one of returning, of not giving up. Keep going. 'Halfway Home' is about going down a hard path, but when you turn back, you're halfway home."
While fans were treated to a wealth of music, Esten said he learned an incredible amount about himself. However, some things remain elusive.
"It took me so long," he said. "It's one of the reasons why I did a song every Friday. I'm still not sure what my brand is."
Nonetheless, "Nashville" afforded Esten multiple opportunities to perform music for a national television audience. One can imagine the value of such exposure.
"That's not even close," Esten said. "It became a whole new life for me."
As a result of his role on "Nashville," Esten earned an appearance on Nashville's historic Grand Ole Opry. However, his initial spots on the Mother Church of Country Music were as Deacon Claybourne, his character on the television show. Quickly, Esten began to notch visits to the Opry as himself. To date, he has appeared on the Opry nearly 150 times.
"To me, it might be the greatest thing that has happened to me," Esten said. "I can't wrap my mind around it."
Esten speaks and sings as if afloat on a cloud. He's living a dream. Onstage, it's as if he's discovered his inner Houdini. When given a song to sing and an audience for whom to sing, he's a magic man.
"I don't have a shot at perfection, but I do have a shot at connections. It is a dance," Esten said. "I don't know what to call it. It's that wings of love thing."