Find Local Jobs. Get Hired.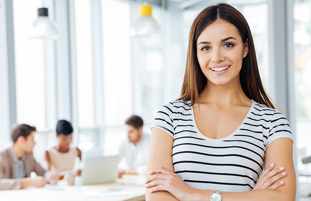 Find local jobs, receive personalized alerts and promote your profile.
Join our Talent Community
Euclid Ave Baptist Church
Lead Plumber Ferrum College is currently seeking an experienced plumber to install, maintain and repair sanitation units, water and gas supply…
BOB HUFF Chevrolet Buick GMC Sales Consultants * Great Earning Potential!" * Closed Most Major Holidays!* * Medical Insurance!* Bob Huff Colli…
E-911 Mapping/Addressing Coordinator Tazewell County's Engineering Department is seeking qualified applicants for the position of Mapping/Addr…
County of Bland Wolf Creek Indian Village & Museum Bland County is seeking applicants for the following position: Seasonal//Part-Time Muse…
District Three Governmental Cooperative is accepting applications for Employment Training Positions. Job Summary: This is a paid employment tr…
BVU Authority (BVU) is seeking qualified applicants for the position of Water and Wastewater Crewman. Essential Duties and Responsibilities In…
VIRGINIA HIGHLANDS COMMUNITY COLLEGE ________________________________________________________ Great Expectations Coach (Full-time) Nursing Divis...
Director of Communications The Office of Marketing and Communications at the University of Virginia's College at Wise seeks candidates for the…
Stacker compiled a list of the highest-paying jobs that require a bachelor's degree using information for the U.S. Bureau of Labor Statistics.
County of Bland Wolf Creek Indian Village & Museum Bland County is seeking applicants for the following position: Seasonal//Part-Time Muse…
Virginia Highlands Community College ________________________________________________________ Great Expectations Coach (Full-time) Nursing Div…
Virginia Highlands Community College Great Expectations Coach (Full-time) Nursing Division Administrative Assistant (Full-time) Housekeeping W…
City of Bristol Tennessee is accepting applications for the following positions: Engineering Technician Under direction of Engineers, coordina…
District Three Governmental Cooperative will be accepting resumes/applications for: Full-Time Guardianship Care Manager Starting Pay: $36,900 …