When Sean Belako was growing up in the 1980s, he would watch "Wheel of Fortune" every day with his grandfather.
"One time Grandpap and I were watching and he said, 'Sean, you love solving these puzzles. I can definitely see you on that show. You need to apply one day,' " recalled Belako, a math teacher at Gayle Middle School in Stafford County.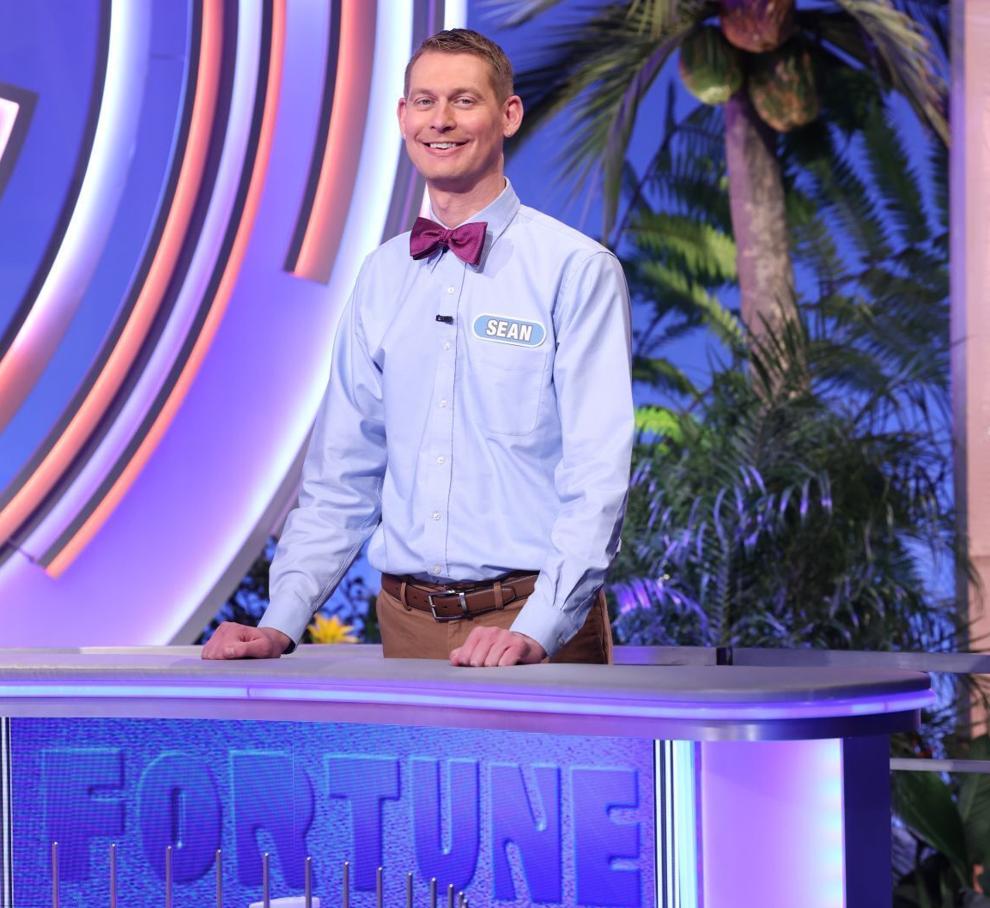 Grandpap died in 2004, but his intuition was correct. His grandson is scheduled to compete on Wednesday evening's episode of "Wheel of Fortune."
Belako, who has taught in Stafford for 20 years, said he felt his grandfather's presence during the whole process of auditioning for and shooting the show.
"We were a team," Belako said. "I did it for me, but I also did it for him."
The longtime fan of the show said he always thought about applying to be a contestant and finally decided to follow through this summer. He filled out an online application at the end of June, and two weeks later was invited to participate in virtual audition with a member of the show's casting department.
Belako and two other candidates played through a game and at the end, the casting team member told them, "If we're interested in you, you'll hear back in two weeks to a month. If you don't hear back, it's a no-go."
"Four days later, I was contacted to be a contestant on the show," Belako said.
Contestants are chosen based on their personality, he said, and then selected for an episode based on that episode's theme.
"They're looking for people America will relate to," Belako said. "You can be the best puzzle-solver, but they're looking for people America will root on and cheer for."
He said 1 million people audition every year and only 600 are selected.
Belako was chosen to appear on an episode spotlighting Washington, D.C., as part of a week dedicated to "Great American Cities." His fellow contestants are an Air Force veteran and pharmacist from Lorton and a teacher from Upper Marlborough, Md.
He taped his episode in Los Angeles on Sept. 3. He said he was surprised to learn that longtime hosts Pat Sajak and Vanna White and the "Wheel of Fortune" team film six episodes of the show in one day.
The studio he'd grown up watching is also smaller than it appears on TV, he said—and the wheel is heavy.
"We had to practice spinning it," Belako said.
White held a welcome session with him and the other contestants and Belako said she, Sajak and the entire team were "extremely nice and very, very friendly."
Since completing his episode six weeks ago, Belako hasn't been able to tell anyone what happened. Not even his two teenage sons know—and that's part of the fun, he said.
"At first, people want me to tell them and then they go, 'You know what? We don't want to know. We want to be surprised,'" Belako said. "Everybody is anxious to find out and I'm anxious for you all to see it."
According to a press release issued by the show, Belako plans to put any cash winnings toward his sons' education.
"It literally is a once-in-a-lifetime experience, because once you go on the show, you can never do it again," he said. "And I felt like my grandpap was with me through the whole thing."
Adele Uphaus–Conner:
540/735-1973
@flsadele