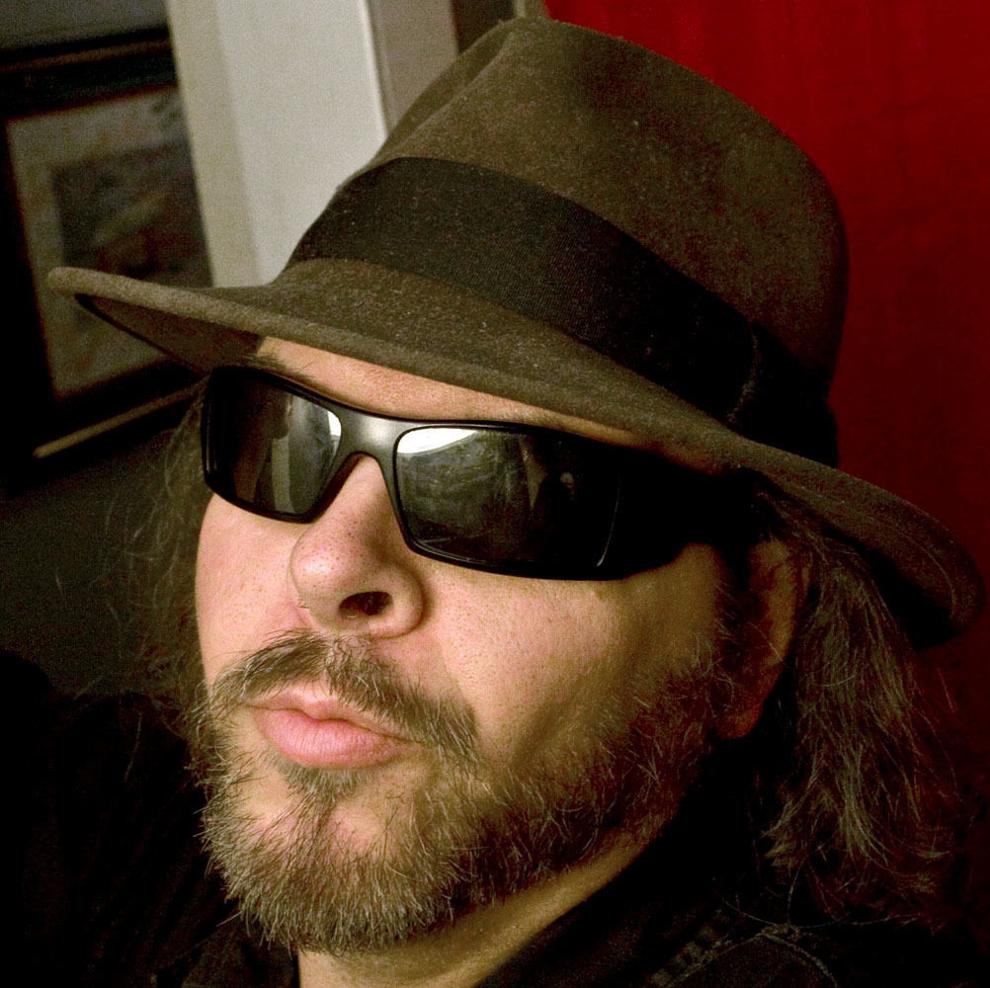 Stylized urban hip-hop commingles with down-home clogging with regularity under the rooftop of Bristol Dance Academy.
But come Friday, May 26 at Paramount Bristol in Bristol, Tennessee, the talented dancers of Bristol Dance Academy will offer their annual recital. Music vivid and energetic, the dancers evoke expansive visions of that which the nation has long witnessed on such television hits as "Dancing with the Stars."
Well, the shimmering dancers of Bristol Dance Academy will light up the Paramount's vaunted stage. Recent successes include their quartet of CCA and NCHC Clogging National Champions titles as well as the honor of winning the 2021 Nexstar National Championship. Impressive, right? Honors, yeah, they're fine. But these dancers dance for the unbridled joy earned and imparted to all who appreciate the breadth of their talents.
What: Bristol Dance Academy When: Friday, May 26 at 6 p.m.
Where: Paramount Bristol, 518 State St., Bristol, Tenn.
Gathering in the Gap Music Festival
Woven like memories made, bluegrass stews with biscuits and baskets and old-time ways during quite a gathering this weekend.
Call if Gathering in the Gap. An exposition of Appalachian culture from culinary gems to music majesty, Gathering in the Gap Music Festival stages all day on Saturday, May 27 at the Southwest Virginia Museum Historical State Park in Big Stone Gap, Virginia. The weekend marks the 75th Anniversary of the Southwest Virginia Museum Historical State Park.
Bluegrass queen Rhonda Vincent headlines the music. Bristol resident – and recent Grammy nominee – the always-stellar Dave Eggar performs as well. Add Stillhouse Junkies. And that's just the music. Elsewhere, the day offers dizzying amounts of Appalachian crafts, culture, and culinary delights the likes of which to make the day one best branded as banner.
What: Gathering in the Gap Music Festival
Who: Rhonda Vincent (8 p.m.), Dave Eggar (6:45 p.m.), Stillhouse Junkies (5:30 p.m.), etc.
When: Saturday, May 27 at 11 a.m.
Where: Southwest Virginia Museum Historical State Park, 10 W. 1st St. N., Big Stone Gap, Va.
When Cowboy Jack Clement wrote the lines, "There once was a musical troupe, a picking singing folk group…they were long on musical ability," he could have been singing about most any folk group.
Including more such groups than one can count based in Nashville. One in particular, The Arcadian Wild, will travel to the Down Home in Johnson City on Wednesday, May 31.
Songwriters Isaac Horn and Lincoln Mick lead The Arcadian Wild. Fiddler Bailey Warren fills out the band, one that crisscrosses such musical highways and byways as blues and country as well as pre-bluegrass snippets. They all meet in the middle under the name of folk music. Their new full-length record, "Welcome," will dawn in late July. With such enrapturing songs as "Big Sky, MT" and "Fable of the Times," The Arcadian Wild classify as a band most likely to move.
When: Wednesday, May 31 at 7:30 p.m.
Where: Down Home, 300 W. Main St., Johnson City
Drive along State Street after dark sometime. Lights dazzle the eyes, music tugs the ears, excitement electrifies the senses.
Look to the sign atop The Cameo Theater. Likewise, the one outside Paramount Bristol. Gems birthed nearly a century ago, they polish like newfound gemstones mined for your appreciation.
Appreciate this: Tickets are now on sale for the return of The Wizards of Winter to The Cameo Theater in Bristol, Virginia. Slated for two shows on Saturday, Dec. 2, at 4 p.m. and 8 p.m., The Wizards of Winter sold out The Cameo when they appeared last December.
The Wizards' show encompasses the resplendence of Christmas as wrapped in brilliant bows of holiday red and heavy metal melodrama. It's loud and it's entertaining. It's strong in story and it's strong in songs. Memorable as a gift from a loved one, The Wizards of Winter evoke the best of humanity as exhibited during Christmastime.
Tickets retail $42 to $59. If any remain, there's a $5 increase per ticket on the day of the shows. For more information call 276-296-1234 or visit https://thecameotheater.com.
Movie buffs, take note. Paramount Bristol offers a rare opportunity to see Hollywood royalty from its distant past. With a nod to its history as a movie palace, the Paramount presents "Liberty," a comedy from 1929 starring Stan Laurel and Oliver Hardy, on Tuesday, June 6 at 6:30 p.m. There's no charge to attend, but tickets are required.
Laurel & Hardy own a hallowed place among Hollywood's greatest comedic duos. America loved them. During their heyday of the 1920s, '30, and early '40s, Englishman Laurel and American Hardy made more than 100 films. In 1929, a year that includes the aforementioned "Liberty," Lauren & Hardy made 14 movies.
For more information on the showing of Laurel & Hardy's "Liberty" at Paramount Bristol, call 423-274-8920 or visit https://paramountbristol.org.