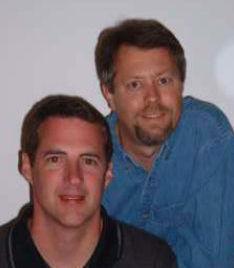 Q: What are the random bits of speech that can be heard throughout Pink Floyd's "Dark Side of the Moon"?
A: As "Dark Side of the Moon" was being recorded between June 1972 and January 1973, Pink Floyd songwriter and bassist Roger Waters came up with the idea of using random speech on the album. A series of questions were written down on flash cards and given to various people who happened to be in Abbey Road studios at the time. They were instructed to read the questions and then answer them. Their unrehearsed dialogue was recorded and interspersed throughout the album. The readers included other musicians, roadies, the facility's doorman and even Paul McCartney. In fact, it is the doorman, Jerry Driscoll, whose voice is heard at the end of the album reading the line "There is no dark side of the moon, really. Matter of fact, it's all dark." McCartney's responses were not used. Released in March 1973, "Dark Side of the Moon" became Pink Floyd's first No. 1 album.
Q: I'm looking for a song that I believe is called "Knocking on the Devil's Door." The lyrics are something like, "I want more ... knocking, knocking, knocking on the devil's door." I'm actually trying to find the original artist, year and the name of the album. Thanks for your help.
A: The only song that comes to mind is the title track from Paul Oscher's 1996 album "Knockin' on the Devil's Door." Oscher is a blues singer and musician who is famous for being the harmonica player in Muddy Waters' band from 1967 to 1972. After quitting the music business in the '80s, Oscher returned in the '90s and released several albums under his own name.
Q: Jethro Tull has a song, I think it is "Bourée," that sounds like a classical tune. Has classical music made it into other rock bands' songs, either as the theme or as a sample?
A: Many pop artists have been fascinated with the power and beauty of classical music. By incorporating elements of classical music into their own works, these artists have been challenged to use the full range of their creative abilities. Bands like the Beatles ("Yesterday," "Eleanor Rigby," "In My Life," "A Day in the Life," "All You Need Is Love"), the Byrds ("She Don't Care About Time") and Queen ("Bohemian Rhapsody") learned that they could do new and interesting things within the constraints of the modern pop song by adding elements of classical music. While most of these songs use classical music as a way to enhance their sound, some songs are based on specific classical works. The Beatles' "Because" is based on Beethoven's "Moonlight Sonata," and "A Whiter Shade of Pale," a Top Ten hit for Procul Harem in 1967, is based on Bach's "Air on a G String" from the Suite No. 3 in D Major. One band in particular, Emerson, Lake & Palmer, borrowed heavily from classical music and broadened its appeal to millions of new listeners, causing critics to laud them as leaders of the "progressive rock" movement. In addition to using Tchaikovsky's "Nutcracker Suite" ("Nutrocker"), Bach's "Tocata in F Major" ("The Only Way"), Sergey Prokofiev's "Scythia Suite" ("The Enemy God Dances with the Black Spirits"), they also incorporated Aaron Copland's "Rodeo" into their popular song, "Hoedown," and recorded a cover version of Copland's "Fanfare for The Common Man."
What's the name of that song? Where are they now? What does that lyric mean? Send your questions about songs, albums and the musicians who make them to MusicOnTheRecord@gmail.com. Bradford Brady and John Maron are freelance music writers based in Raleigh, North Carolina.