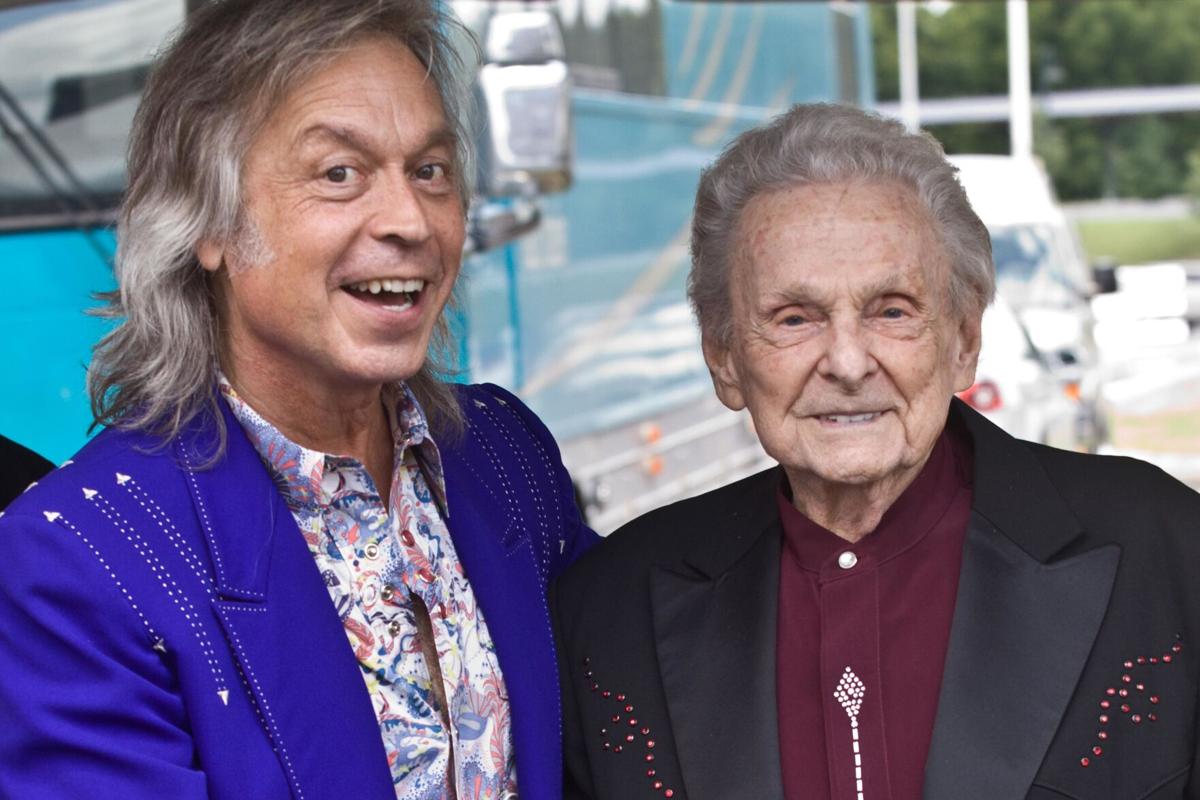 BRISTOL, Va. — Curly King & His Tennessee Hilltoppers stepped up to the microphone at radio station WCYB. On that day in November 1946, they became the first band to play on Bristol's Farm and Fun Time Show.
Seventy-five years later, Farm and Fun Time continues on Radio Bristol.
On Thursday, Nov. 11, Radio Bristol heralds the 75th Anniversary of the Farm and Fun Time Show at the Birthplace of Country Music Museum in Bristol, Virginia. John R. Miller headlines a stout lineup that includes Zoe and Cloyd and host band Bill and the Belles.
"Bill and the Belles will certainly do something that's a nod to the early days," said Kris Truelsen, host of the current Farm and Fun Time Show and leader of Johnson City's Bill and the Belles. "I'm excited about the program."
In addition to the music on tap, Joe Macione, former general manager at WCYB-TV, will deliver a presentation on the 50th anniversary of Farm and Fun Time.
West Virginian John R. Miller returns to Bristol two months after his triumphant appearance during the 20th Bristol Rhythm & Roots Reunion. On the road with new album "Depreciated" up his sleeve, the bare-bones singer-songwriter sounds like John Prine's West Virginia kin. He's deep and sometimes dark, revelatory and brutally honest on such songs as "Coming Down."
Miller contributes a page to the show whose history cuts deepened grooves into Bristol's storied music heritage.
"The Farm and Fun Time Show is significant not only to Bristol history but country music history," Truelsen said.
Curly King became a local legend. In addition to his long career on the local front, King influenced such future bright lights as Doyle Lawson.
The late Roy Webb, of Bristol, Virginia, was the last surviving member of King's Tennessee Hilltoppers.
"It was a big thing," said Webb of Farm and Fun Time, "and a start for many bands that later made a big name for themselves."
Those big names included such historic figures as Lester Flatt and Earl Scruggs. Add bluegrass giants Mac Wiseman and Jimmy Martin to the roll call of acts to play Farm and Fun Time during its early years.
Brothers Ralph and Carter Stanley, The Stanley Brothers, first stepped to the microphone at radio station WCYB on the Farm and Fun Time Show on Thursday, Dec. 26, 1946. The time was 12:05 p.m.
"That was the biggest thing in this part of the country," said Ralph Stanley during an interview aboard his bus in downtown Bristol in 2013. "The only thing bigger was the Grand Ole Opry. We were on [Farm and Fun Time] from '46 to '58."
A shift from 1,000 watts in 1946 to 5,000 in 1947, broadcast WCYB's Farm and Fun Time Show into homes in five states — Virginia, Tennessee, North Carolina, West Virginia and Kentucky. Suddenly, the show's reach and subsequent influence spread.
Budding musicians including Ed Easter in North Carolina and Bobby Osborne in Kentucky each hustled home from school at lunchtime to listen to The Stanley Brothers beamed from Bristol.
"I used to come home from school at lunchtime, and I'd cut my radio on to hear The Stanley Brothers," said the late Ed Easter of the legendary Easter Brothers. "Well, I'd hear that last theme song and go back to school late, and the teacher would keep me after school for being late. I just couldn't leave until I heard that theme song."
Farm and Fun Time originally aired from 1946 until about 1965. When Radio Bristol launched on Aug. 15, 2015, it soon thereafter revived Farm and Fun Time as a monthly program. Furthermore, Mountain City's Kody Norris Show hosts the Farm and Fun Time Noon Show, which broadcasts Monday through Friday on Radio Bristol.
"Shows like Farm and Fun Time helped to provide a beacon for people who became legends," Truelsen said. "It was a big deal. It is a big deal."