A family from Danville and Axton have been living the glamorous life this past week, in Los Angeles for a movie screening.
Jeremy O. Harris, a Tony-nominated playwright who grew up in Axton and is a graduate of Carlisle School and Yale University, with a master's degree, co-wrote the screenplay along with Janicza Bravo for the film "Zola."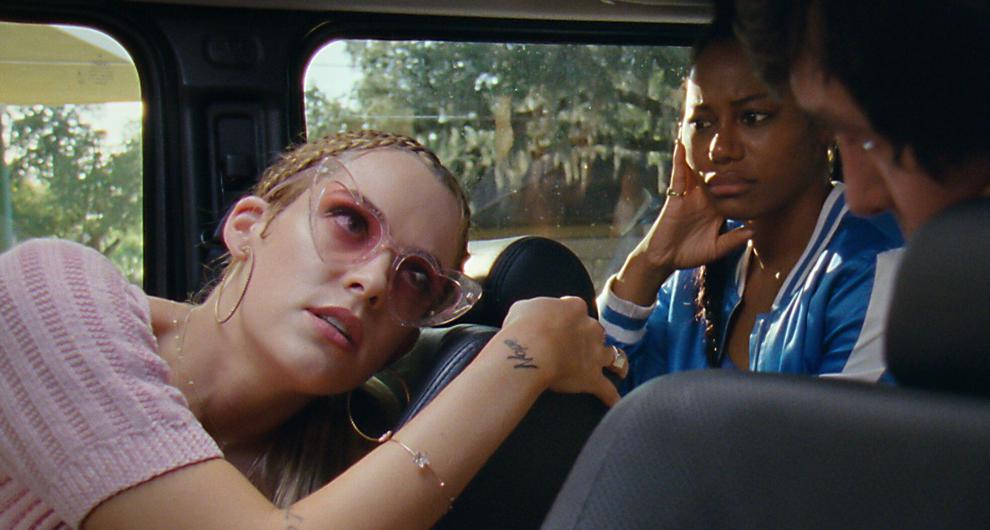 Watching the first showing of the movie her son helped write "was so surreal," said his mother, Veronica Farrish of Danville and formerly Axton. "My mouth literally hung open the whole movie because I was in awe, in suspense. It was such a great feeling of being overjoyed just seeing his work on this level. I'm so proud of him and his accomplishments."
She made the trip with his godmother, Melba Saunders; his sister, Keoysha Harper; his nieces, Kyra Jenae Dones, 11, and Kennedy Johnson, 6; and nephew, Braelynn Johnson, 5. They live in Danville.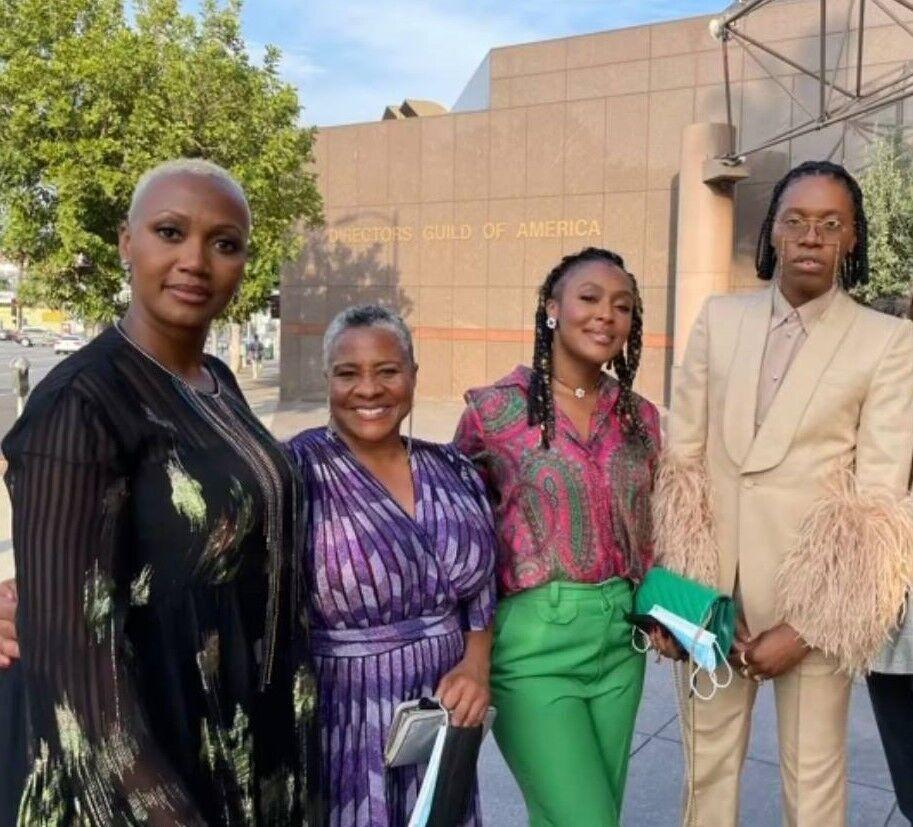 "Jeremy made it very nice for us," Farrish said. "He treated us like royalty. The experience here has been great. It's been wonderful.
"We had the opportunity to meet his friends as well. Everybody made us feel like we were at home."
He treated the women to new outfits from Gucci's "very fancy store," she said. "We had a scheduled time to be there for our fittings. They had a room set aside for us. It was really a great experience."
A makeup artist also came to where they were staying to do their makeup.
On Wednesday, just before the movie started, Harris came on stage with other principles, resplendent in a champagne suit with dramatic furry cuffs, tall and lean, and smiling broadly. Farrish videoed the moment and showed it on her Facebook page.
After the premiere, the family joined in the celebration at a party held at a hotel.
The movie was directed by Bravo and distributed by A24. It stars Taylour Page as Zola and Riley Keough as Stephani.
It tells the story of how Zola went along with Stephani – whom she only had just met — on a weekend road trip to strip-dance in Florida to make quick, easy money. The trip turned into disaster Zola just wanted to get away from.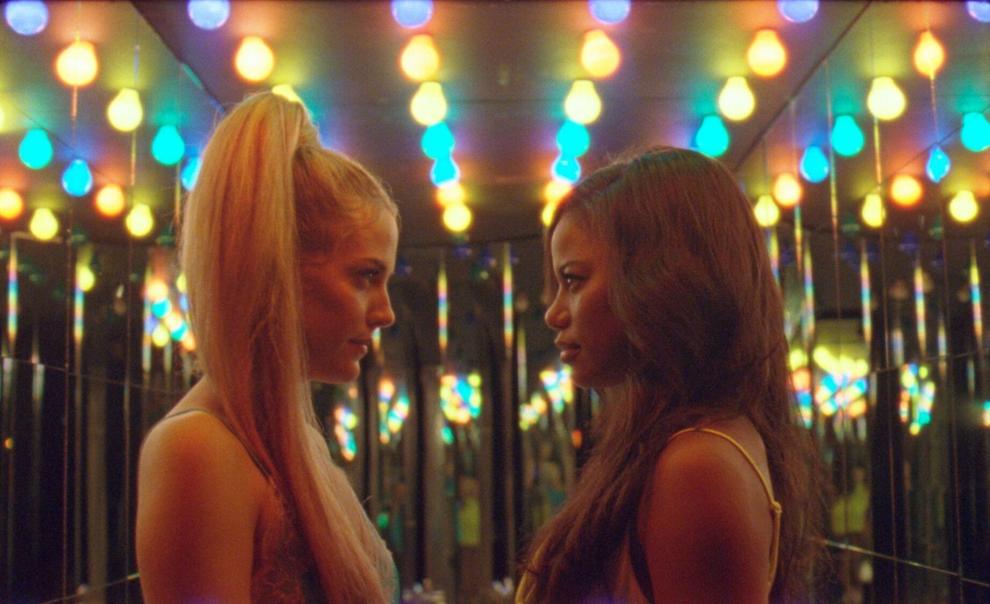 The story originated from a string of Twitter feeds made by the actual Zola, Detroit native A'Ziah King, about the experience, which went viral in October 2015.
"Y'all wanna hear a story about why me & this bitch here fell out? It's kind of long but full of suspense," read the first Tweet that started it all.
"It's not an accident that the Internet, and Black Twitter specifically, called the story The Thotyssey," Harris said in a release. "In calling it that, they compared her to Homer, and in a lot of ways she was. As Homer wrote the first epic poem of the Western Canon, A'Ziah wrote the first big poem of the digital era."
"I made people who probably wouldn't want to hear a sex trafficking story want to be part of it, because it was entertaining," King told David Kushner in November 2015 in Rolling Stone.
"Humor in general is something that everybody can relate to — we can heal through laughter," King stated in the release. "I tried to intertwine a serious topic with a sense of humor, and it became relatable to people even if they thought something like this only happens in movies, or could never happen to them. The humor made them want to dig deeper into the story, and they realized it's something that could happen in their backyard — I was their waitress. I was the girl they walked past in the grocery store or hotel lobby."
"This story is a reflection of the Internet, and in a sense it is the Internet," Bravo said in the release. "It's a product of growing up with a phone in your hand and a computer in your face. But it's also about finding freedom through writing without the use of filters. Zola's story is a love letter to how social media unites us."
Bravo explained to Hollywood Reporter that she chose Harris as co-writer because he could accurately capture the writing that told King's story. Mia Galuppo described their pairing in an article published June 9: "Bravo, a keen observer, constantly assessing the comfort of those around her, and Harris, a bombastic personality who relishes his status as an artistic agitator. But while their delivery differs, their fundamental understanding of the world aligns, shaped by a shared experience of navigating predominantly white spaces for the majority of their professional lives."
"The movie was phenomenal," Farrish said. "You have got to see it. It's crazy it's so good."
It also brings awareness to the tragic problem of sex trafficking, she said, adding that how interesting and engaging the characters are "is one of the things that really draws you in" to the topic.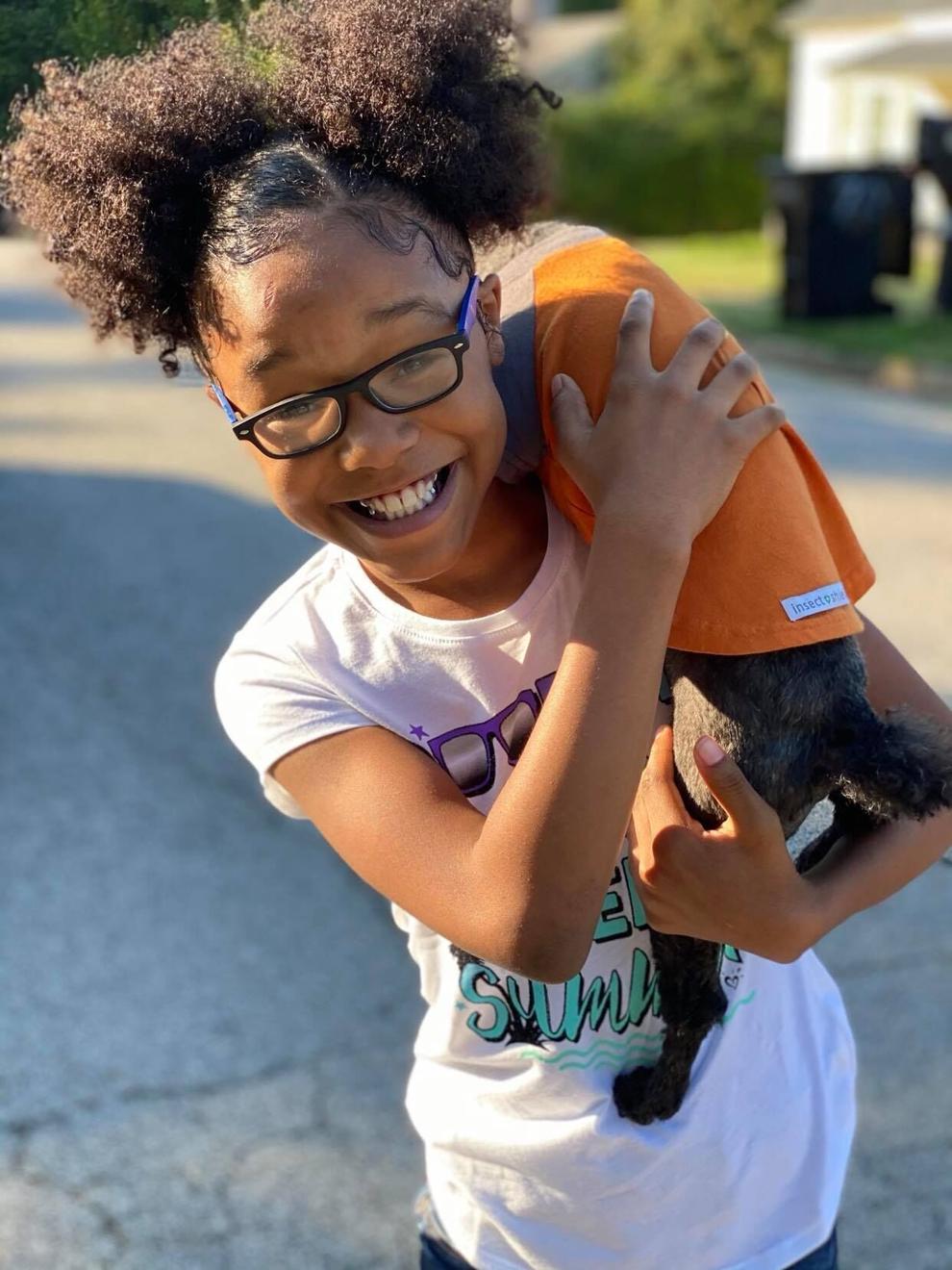 Also during the trip, Kyra auditioned for a role in a movie — and got the part. Filming for it will start in September in North Carolina.
Harris' plays include "Slave Play," "Daddy," "Xander Xyst, Dragon: 1" and "WATER SPORTS; or insignificant white boys."
"Slave Play" took in a record-breaking 21 Tony Award nominations. Winners will be announced at the 74th annual Tony Awards on Sept. 26 on CBS and Paramount.
Harris is scheduled to adapt Ales Kot's 2019 graphic novel "The New World" for Warner Bros. In television, he is developing a pilot with HBO and consults on that network's hit series "Euphoria."
He is the 11th recipient of the Vineyard Theatre's Paula Vogel Playwrighting Award, a 2016 MacDowell Colony Fellow, an Orchard Project Greenhouse artist and under commission from Lincoln Center Theater and Playwrights Horizons.