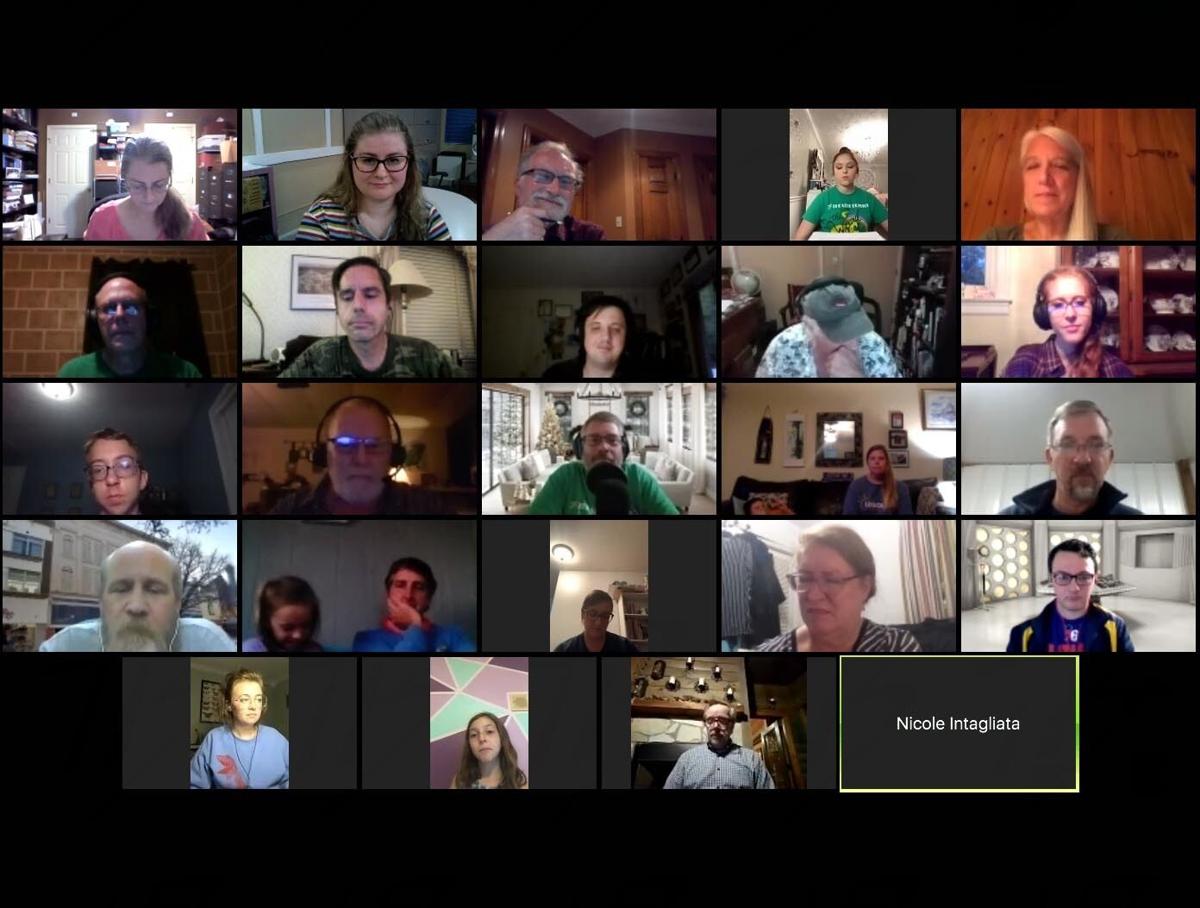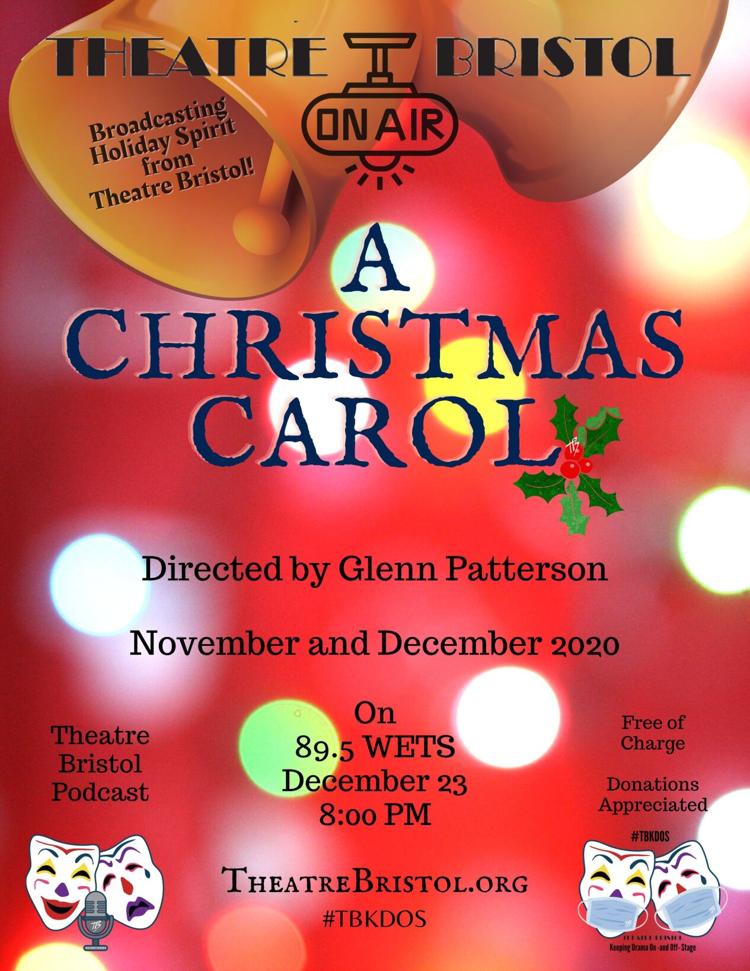 Return to America's halcyon radio days of yore with Theatre Bristol.
Amid a technological blitz and the numbing pandemic, the venerable children's community theater company hearkens to a time when life seemed more simple.
So, Theatre Bristol On Air presents Charles Dickens' "A Christmas Carol." Listen now through Christmas and the entire month of December via numerous podcast outlets including Spotify and Apple, accessible through www.theatrebristol.org. Then on Wednesday, Dec. 23, check out the show's broadcast on radio 89.5 FM WETS.
"This is an audio show," said Samantha Gray, producer of the show. "It's traditional. It's the classic show, about 59 minutes long. It came to life with voices and sound effects. It is immersive. Most people will be amazed."
Longtime Theatre Bristol actor Fred Dunagan portrays the lead role of Ebenezer Scrooge. The ever-versatile Steve Baskett steps in as Jacob Marley. Glenn Patterson directs.
"Well, 'A Christmas Carol' is one of my favorite stories," said Patterson. "I love its richness. I love the values that are inherent in that script. It has a strong plot. It's wonderful to do a version of 'A Christmas Carol' that gets back to the basics of Charles Dickens."
Camille Gray serves as the show's audio technician. As such, when one listens to the show, the clinks of ghostly Marley's chains sound as if upon one's heels. The cragginess of Scrooge's voice jibes in a mix of horses' hooves and the snow-clad footsteps of the teeming Christmas neighborhood of Victorian-era London.
That Theatre Bristol returns "A Christmas Carol" to the early days of radio fell neatly into Patterson's wheelhouse.
"I have known 'A Christmas Carol' in one guise or another since I was 6 years old," he said. "My father bought some used records and brought them home. In a sleeve that was supposed to be Mighty Mouse, there was a record by an English cast of 'A Christmas Carol.' I listened to that record until I wore it out. Oh, it was inspiring!"
So as Theatre Bristol grapples for ways to present content during the pandemic, it struck them as natural to carry forth with "A Christmas Carol" in radio show form. They did likewise in October with "The War of the Worlds."
"Your imagination fills in everything," Samantha Gray said. "You become the costumer. You become the set designer. It's captivating all the way through."
Terry Marek portrays Bob Cratchit and Caroline Humphrey his crippled yet adorable son, Tiny Tim. Witness the financially strapped family in the cozy climes of joy even as Scrooge's miserly ways and mean-spirited manners threaten their very livelihood.
Open the mind to see the Ghosts of Christmas Past, Christmas Present and Christmas Future as they work to change crabby Scrooge. One can feel the cold of the snow, hear the howl of the wind, shiver to the harshness that's indelibly Scrooge.
"This show gives you an invitation to participate," Patterson said. "In a movie, it's all laid out for you. Here, you have an invitation to decide what Scrooge looks like and how he walks down the road."
Life-enhancing values enumerate throughout "A Christmas Carol." Read the book, see the show, hear the show. Hope lives for those with and without, for the dire and the fortunate. Hope even exists for Scrooge, a message for us all that it's never too late to change one's ways.
"You know that if Ebenezer Scrooge can be redeemed," Patterson said, "then so can we."