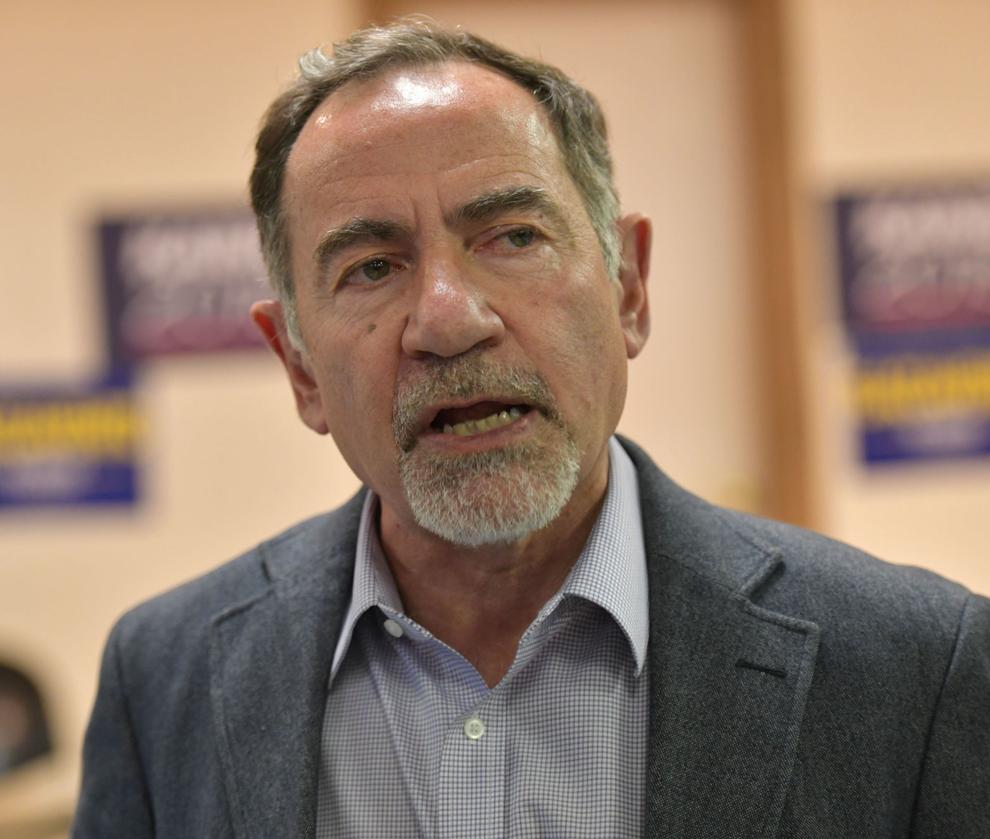 ABINGDON, Va. — Democrat Anthony Flaccavento said momentum is strong leading into Election Day on Tuesday as he faces incumbent Republican Morgan Griffith for the 9th District seat in Congress.
Flaccavento attended Saturday evening's swing-through dinner with the Washington County Democratic Party at the Southwest Virginia 4-H Center. U.S. Sen. Mark Warner also attended the dinner as local party supporters rallied behind Flaccavento and incumbent Tim Kaine, who faces Republican Corey Stewart for one of Virginia's U.S. Senate seats.
The Saturday before each election, candidates in Southwest Virginia swing through the region, stopping at as many gatherings as possible. Each year, the historic event includes a stop in Abingdon, where about 200 Democrats met Saturday night.
"This swing is just kind of like a compressed version of what we've been doing for 12 months, with 100 town halls and all the meetings," Flaccavento said. "I feel very good. The energy is incredible."
Flaccavento will be in the coal counties today and continue traveling through the region until Tuesday's election.
"This has been a revitalized swing," Flaccavento said. "It's been a little less, a little less organized the last couple election cycles. People were sort of depressed and worn out. This is a great tradition, and I feel like what we've done is bring it back and kind of energized it a little bit."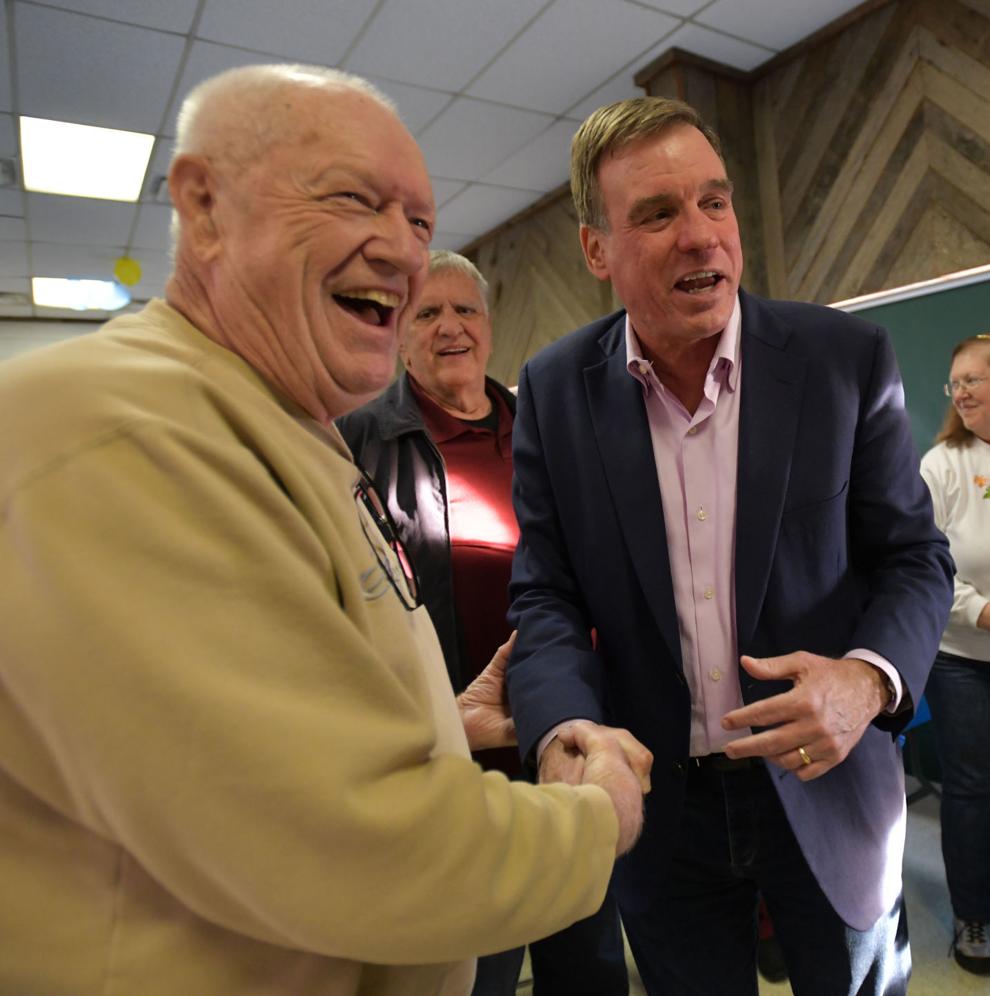 Flaccavento, a Washington County farmer, has run against Griffith, of Salem, in the past.
"Four terms, a lot of people have drawn their conclusions," said Flaccavento, referring to the number of terms Griffith has served the 9th District. "[They say] 'he's not the guy that's going to represent us. He doesn't show up.' It gives me a much better chance. People want someone that's going to work for them."
Flaccavento said he believes the campaign had been "clean" up until recently.
"He's got some TV and radio ads right now that are getting pretty ugly and are putting words in my mouth and pretty much lying about me," he said.
The Democrat said he believes Griffith feels the pressure as the election approaches.
"They've gone dirty," Flaccavento said. "I don't know if he's done it or some of the Republican National Committee. They're claiming that I'm for open borders and all of this nonsense that's completely untrue."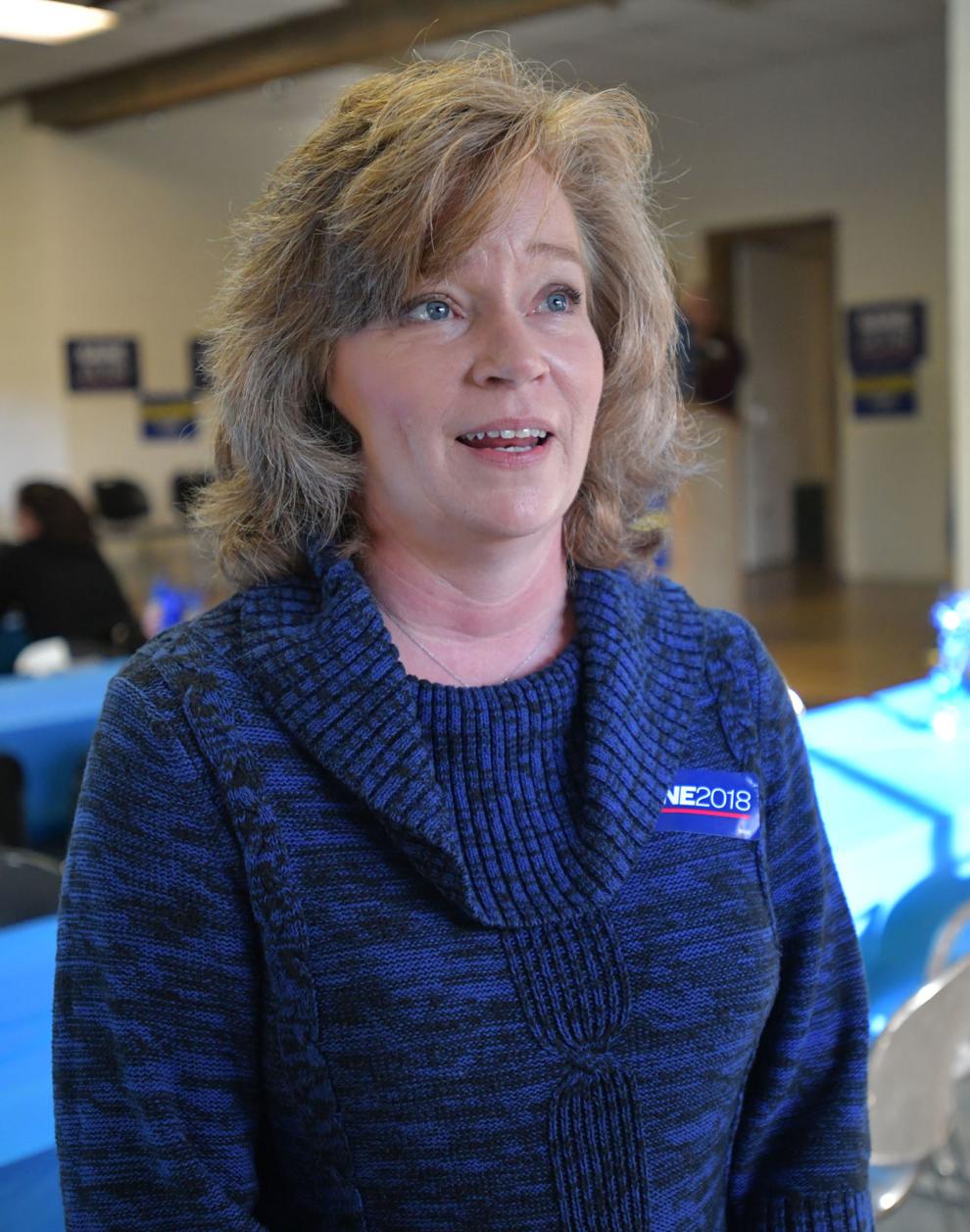 Griffith, who attended the Washington County Republican Party's 2018 Victory Dinner on Saturday in Abingdon, said the campaign has remained "clean" on both sides. He said he has not reported Flaccavento as supportive of open borders.
"He said in the debate that security on the border that we currently have is sufficient," Griffith said.
Flaccavento said he was disappointed to see the campaign "swing negative" as the election nears.
The Democrat admitted Saturday that he didn't have much of a chance to beat Griffith during the 2012 election.
"But this go around, because it's so tight, I think he's playing a little dirtier down the home stretch," said Flaccavento, who added that he feels he has a chance to defeat Griffith on Tuesday.
Warner said he's always started and ended a political campaign in Abingdon.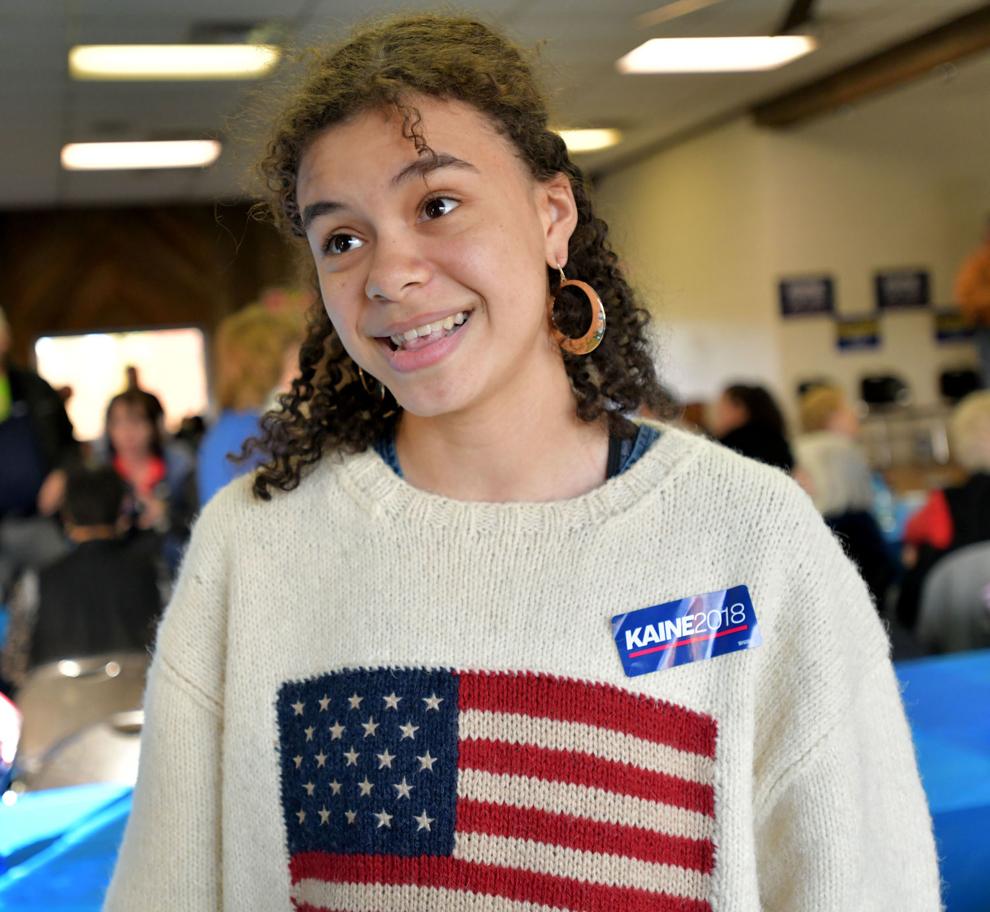 "I think there's a renewed sense of energy," Warner said. "A lot of it is generated by some of the controversy that comes out of the White House. I think Anthony is running a really strong campaign this year. Obviously, I'm here for Anthony and my friend Tim Kaine."
Warner said he believes Flaccavento is "willing to shake things up in Congress."
He described Kaine as a partner in Virginia and a strong advocate for education, the Affordable Care Act and the military.
A number of youth — including members of the Young Democrats of Washington County — attended the dinner.
"Lately, with the political climate in the United States, I just feel like I need to encourage other people to vote and be educated about some of the policies being enforced," said Jyll Foster, a 16-year-old student at Abingdon High School.
On the weekends, Foster said she and others knock on doors and make phone calls to ask people to vote and educate them on Flaccavento and Kaine.
Foster said she hopes more young people will become involved in politics.