As the spring semester got into full swing, COVID-19 reared its ugly head and forced schools to close, depriving high school seniors of many traditions, including a regularly scheduled graduation.
The following are speeches that Sullivan East High School students have prepared for their graduation, which was rescheduled to July 31.
Mabel Olson
Hello… For those of you who do not know me my name is Mabel Olson. Sadly, I am unable to stand before you today and give this speech in person due to the global pandemic.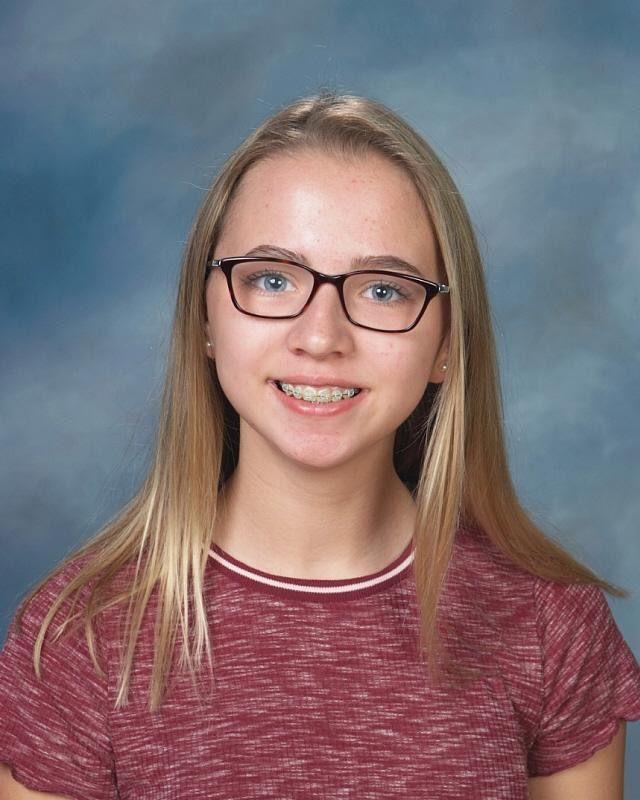 However, looking on the brighter side of things this is IT. We ARE actually graduating.
First off, I would like to start out by thanking parents, relatives, teachers, and administration for raising and preparing us for the next chapter of our lives. You all are the reasons we stand before you today ready to receive our diploma and turn our tassels. Without you none of this would have been possible.
Our parents and guardians have nurtured us for the past 17 to 18 years. They have taught us right from wrong and handled us at our worst and might I say with grace. For that I want to say thank you and that we love you all. There truly is no way to repay you for all you do for us.
Next, are the people that have dedicated their lives to teaching and preparing each generation. These teachers and administration do not receive enough credit for the amount of influence they have in cultivating the people who make up our workforce. These amazing and strong people touch the lives of everyone who step foot in their classrooms. We can thank them for the doctors, lawyers, engineers, politicians, and the hundreds of thousand other people who they have encouraged and taught from a very young age. I know that without them I would not be standing here in front of you giving this speech. From the bottom of our hearts my fellow classmates and I would like to thank you.
Lastly, I would like to expression my gratitude and congratulate the class of 2020. I would like to thank you all for the last 13 years of schooling and applaud my fellow seniors for surviving these last four years of high school. We have finally reached the end goal so many of us remember discussing on that first day of freshman year.
Ahhh… freshman year…how I do not miss it.. us cluelessly wondering the endless circles of Sullivan East. Oh and the relief some of us felt when we finally bought our elevator passes from the seniors…or was that just me….The only interesting moment to happen to us that year was when Ledman's jeep randomly caught on fire in the student parking lot and oh yeah he also tore up the fire hydrant causing the water line to bust. But hey at least we got out a day of school.
Then there was sophomore year. The good old days.. first off we were no longer freshman, but we were finally started to get the hang of things. This was our year of freedom. Many of us turned 16, gaining us the ability to drive!! We no longer had to rely on others and gained our first ounce of responsibility.
Next came the dreaded junior year. Only one word comes to mind to describe these two semesters: stressful. During this time, it went one of two ways. Either people developed early on set senioritis or they went through one of the hardest years of their education thus far. 11 grade included our most difficult class loads of our high school careers and it was the year many of us began to take the gruesome ACT. 5 HOURS in a room with people you do not know filling in BUBBLE SHEETS that would determine so much of your future did not make us happy to say the least.
With this year coming to an end we thought we had the worst of it behind us. It was supposed to be smooth sailing from there, but little did we know in 8 months our lives would take a turn for the worst. Senior year was supposed to be the best years of our lives, but the universe had other plans for the class of 2020. Many of our most important experiences we have in high school were stripped away from us before we knew it. Events like our senior trips, prom, senior skip day, senior night, in person graduation, and even our senior prank were canceled right before our eyes. Experiences like these are what we have looked forward to since freshman year.
These were the moments that would make up for all the stress and sleepless nights we dealt with for the past four years. Although we lost these capstone moments, they were replaced with a much more valuable lesson. I know what you're thinking, but just stick with me. 50 years from now, we would not have remembered these singular events with much significance. They would have been stored away in photo albums, covered with dust in our attics.
However, the trials and tribulations we have endured for the past three months have changed us and made us stronger. We will use this as a life lesson to propel us into the next chapter of our lives. We must understand that when we survive this we will know that no matter what life throws at us we cannot give in. We now know that we can push through and preserve anything. Not even a global pandemic can stop us. We will keep this with us for the rest of our lives. 50 years from now, we WILL remember these moments so vividly. Our grandchildren will be asking us what it was like to live during such an uncertain period. And we will be able to tell them that yes it was hard being surrounded by so much unknown. It was scary having such a life threating disease at our doorsteps. And it was beyond difficult watching our senior year vanish before us. But we also get to explain to them that we did not let this define us but shape us into the amazing young men and women who stand before me. We are the definition of perseverance and determination. We are the class of 2020. Thank you!
John Martin Harbaugh
Class Charge
To the class of 2020.
We were born during a time of tragedy in our nation. The fires of 9/11 were on the minds of our parents as many of us entered this world. Now, we are graduating during a global pandemic, one that has scarred nations across the world.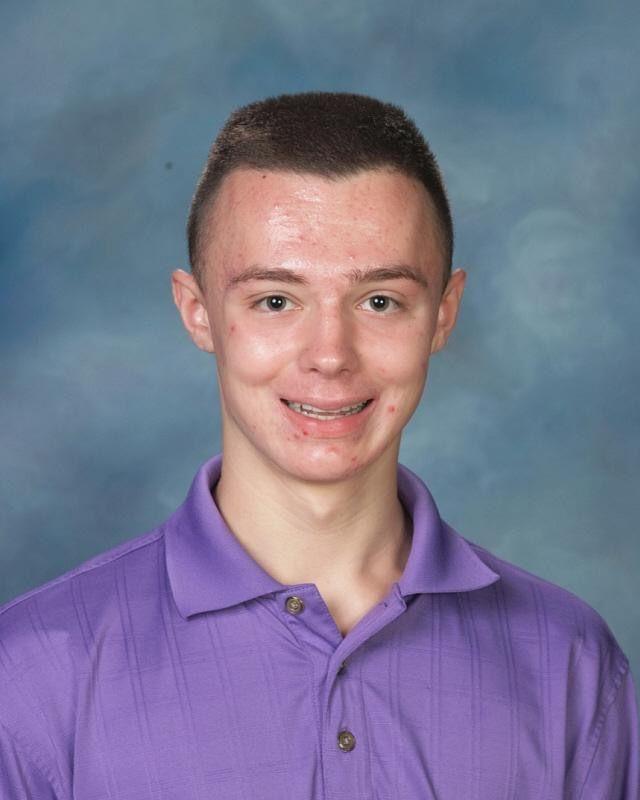 No doubt this is not the last tragedy we will face. Nor will it be the last challenge, the last obstacle as we progress into adulthood. But none of these will stop us. We have proven resilient, able to rise above these hardships and strive for a greater future.
Stay true to the path on which our teachers and mentors have led us. Be proud of where you came from. Work hard and whatever you do, do it with excellence. Wherever you go, honor the Patriot way.
Congratulations to the class of 2020, and remember, go forth and conquer.
Charlie Kelly
Welcome speech
Eleanor Roosevelt once said "You gain strength, courage, and confidence by every experience in which you really stop to look fear in the face. You must do the thing which you think you cannot do."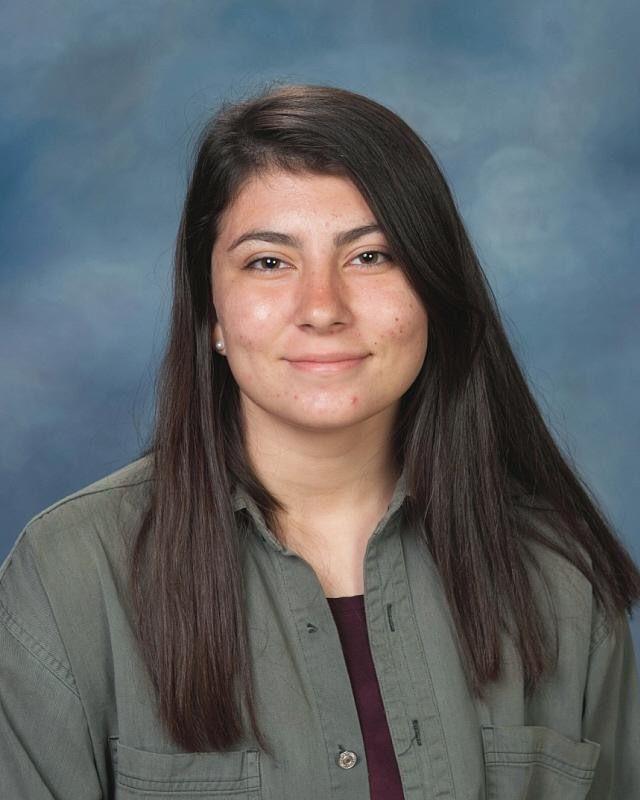 It goes without saying, this past year has been full of fear and facing the unknown. I'm sure none of us expected our year to come to a halt on a day in which we only got half a class period. Some of you didn't get to walk into the building that day.
For all of you, my heart is heavy. As we're on the stairway to adulthood, we've lost the last couple steps. Rather than walking into this next chapter, we have to leap. This leap is full of looking fear in the face, and overcoming the unknown. This leap really shows us who we are. We are not what happens to us, but how we respond to what happens. Because of who we are, we can and we will do anything we tell ourselves to.
We are the class of healing, so we will heal. We are the class of building bridges not borders, so that we will build. We are the class of curing, so each other we will cure. We are the class of goodwill. We are the class of 2020. What lies behind us and what lies before us are tiny matters compared to what lies within us. Throughout the good, the bad, and the evil, never lose sight of the strength that lies within you.
Mackenzie Galloway
Opening comment
As the great Michael Scott, from the TV show The Office, once said, "I knew exactly what to do. But in a much more real sense, I had no idea what to do."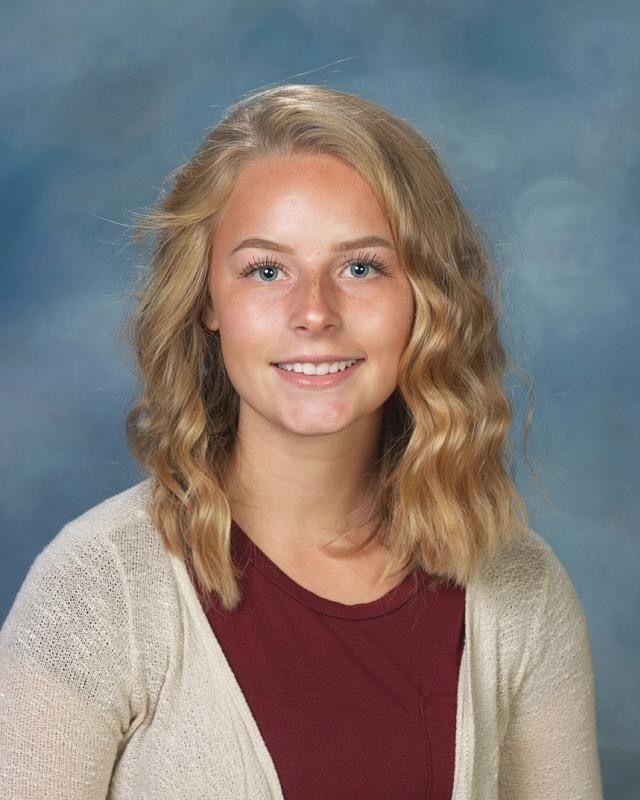 This quote not only reflects the experience of high school for most teenagers but extends to life outside of pursuing further education. Though we may act as if we know what career path we plan to pursue or how to obtain a fulfilling occupation within a certain field of study; we don't. Life is full of trial and tribulation; there are numerous uncertainties. An example relevant to today's society is the outbreak of COVID-19 which further emphasizes the area of unknown in our lives.
However, even in times of hardship, we persevered. We continued to work toward our esteemed goals previously set until we succeeded. The class of 2020 is strong-willed and resilient. It is with complete and utmost pride I say that I am glad to have been a part of a class with such fierce determination and passion to rise above prior setbacks. Congratulations Class of 2020, we made it.
Concerned about COVID-19?
Sign up now to get the most recent coronavirus headlines and other important local and national news sent to your email inbox daily.