A full schedule of events and maps for the Virginia Highlands Festival.
A wealth of outdoor activities is in store this year during the Virginia Highlands Festival.
Here's a glance at some of the offerings that you will find:
Hops and Cider at Kelly Ridge Farms and Tumbling Creek Cider Co.
» Friday, July 23, 3-5 p.m.
» 30558 Old Saltworks Road, Meadowview, VA 24361
» Meet at Meadowview Town Square, near Exit 24 on I-81 to carpool.
Kelly Ridge Farms has been worked by nine generations of Kellys since 1790. In 2013 the owners began growing hops, and in 2019 Tumbling Creek Cider Co. began making hard cider at the farm. One cider even uses hops. See how hops are grown and harvested to provide the cidery and local breweries with locally sourced ingredients, and learn how apples are pressed and processed to make hard cider in the cidery's production facility. Hard cider will be available to sample and purchase. Back in Abingdon, visit their taproom at 112 Court St. For more information, visit http://www.kellyridgefarms.com or www.facebook.com/kellyridge farms, or call 865-223-4400.
Creeper Trail Ride to Honor Lawrence the Legend
» Saturday, July 24, 8 a.m.-2 p.m.
» Virginia Creeper Trail Trailhead, 300 Green Spring Road, Abingdon, VA 24210
Sponsored by the Virginia Creeper Trail Conservancy, the ride begins at the Abingdon Trailhead with a send-off by Lawrence Dye. Dye, an 89-year-old Trail Ambassador, has logged more than 192,000 miles biking on the region's finest rails-to-trails landmark. Lawrence often rode daily to Whitetop Station and back to Abingdon.
A Conservancy volunteer will lead the ride and guide riders from the Abingdon trailhead through Damascus to Whitetop Station and back, a 68-mile round trip. The pace will be moderate with plenty of breaks, and mileage can be shortened by joining or leaving the group at various access points along the trail. Participants should bring their own bikes (or rent one in Abingdon or Damascus), as well as weather-appropriate clothing, water, snacks and a tire-repair kit. Registration begins at 8 a.m. For more information, visit vacreepertrail.org.
Snorkeling in Whitetop-Laurel Creek with Blue Ridge Discovery Center
» Sunday, July 25, 2 - 3:30 p.m. and 3:30-5 p.m.
» Straight Branch Parking Lot, Mt. Rogers Natural Recreation Area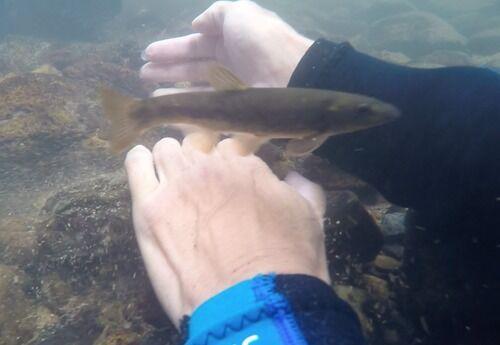 Snorkel on Whitetop-Laurel Creek with wetsuits, snorkel masks and changing tents provided by Blue Ridge Discovery Center. Bring a swimsuit and towels. Snorkeling is in 1 to 3 feet of water with no swimming necessary. Our creeks host an amazing diversity of colorful fish, including sculpins, darters, dace, trout, suckers and more. Learn about the underwater habitat and fish ecology. Ages 6 and up. Cost is $15. Register at vahighlandsfestival.org by July 23. Time slots are 2-3:30 p.m. and 3:30-5 p.m. Limited to 12 participants each time slot. Meet at Straight Branch Parking lot, Mt. Rogers Natural Recreation Area (4 miles from Damascus on Route 58).
The Clinch River: Southwest Virginia's Hidden Gem
» Tuesday, July 27, 7:30-9 p.m.
» Southwest Virginia Higher Education Center Executive Auditorium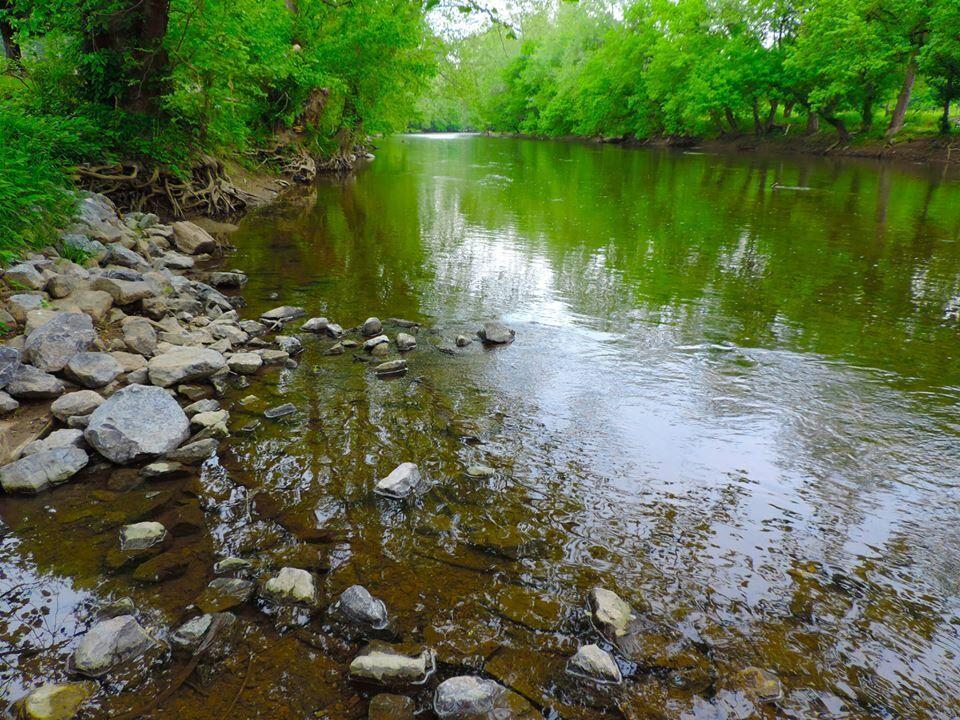 Scott Bowen, the park manager of the Clinch River State Park, will talk about this newly created park with accesses along the Clinch River from Russell County to Scott County. Then, a mussel recovery specialist with the Virginia Department of Fish and Game from Buller Fish Hatchery in Marion will talk about the great variety of mussels in the Clinch and some of the threats to their long-term survival.
Kayak on the Clinch
» Wednesday, July 28, 1-4 p.m.
» Clinch Life Outfitters, 3022 5th Ave., St. Paul, VA 24283
Enjoy a relaxing, guided float down the pristine Clinch River. Experience the peaceful beauty of the Clinch River from Old Castlewood to St. Paul Park. Learn about the biodiversity of the Clinch River, as well as information about the new Clinch River State Park.
Clinch Life Outfitters will provide kayaks, equipment and transportation. The special VHF rate is $25 a person. Limited to 15 people. Ages 9 and up. Call 276-608-6907 or contact www.clinchlifeoutfitters.com by Tuesday, July 27, to make reservations or for more information.
Hike to the Great Channels
» Thursday, July 29, 9 a.m.-4 p.m.
» Meet at Hayters Gap Community Center, 7720 Hayters Gap Road, Saltville, VA 24370
The Great Channels is a unique geologic formation composed of a network of deep sandstone crevices at the top of Clinch Mountain. It is part of the Channels State Forest and Natural Area Preserve. On the hike, participants will also see high-elevation forest communities and learn about the geology and ecology of the area. Participants should be prepared for a moderately strenuous 6-mile round-trip hike. Hikers should wear sturdy hiking boots and bring lunch, plenty of water and possibly rain gear. Reservations required. Call 276-236-2322 or email zachary.olinger@dof.virginia.gov by Monday, July 27. Limit 20 participants. See www.dcr.virginia.gov/natural-heritage/natural-area-preserves/thechannels.
Vineyards Tour
» Thursday, July 29, 3-5 p.m.
» Meet in parking area of Taste, 22940 Beaver Creek Lane, Bristol, VA 24202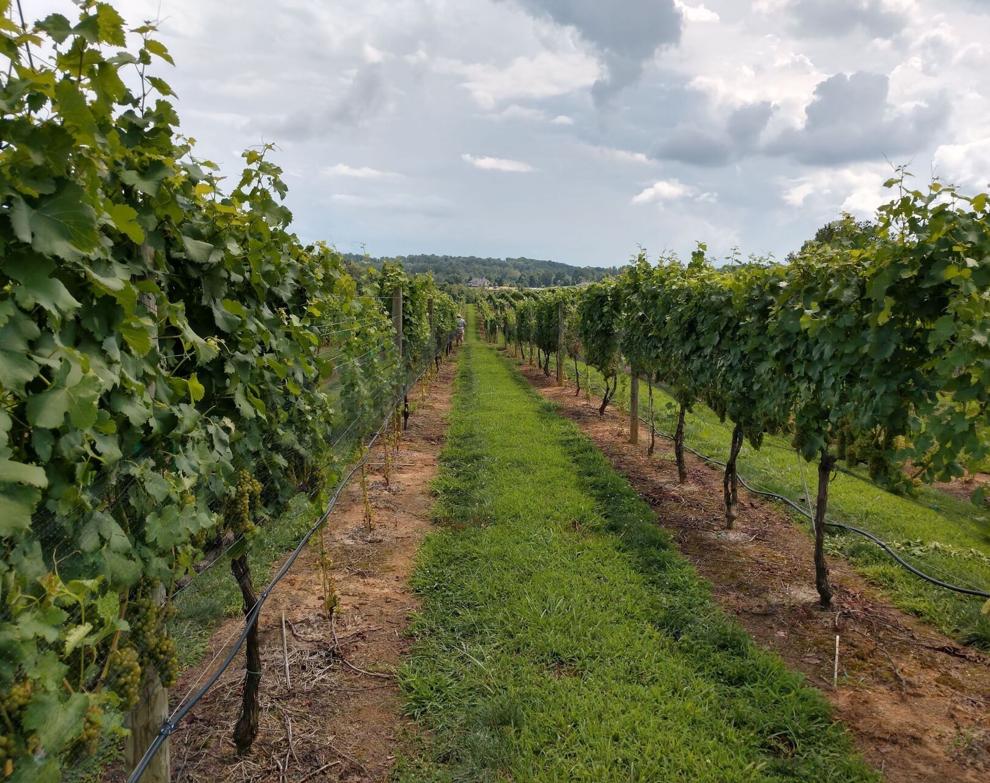 Explore Nicewonder Vineyards, a new vineyard that is already producing award-winning wines, which are served at Taste, also located on the property.
Leading an approximately 2-mile hike, the vineyard manager will point out the various varietals and explain the planting method and goals for the vineyard.
Afterward, you may stay to sample the wine and eat a snack or meal at Taste. Nearby, a greenhouse and garden are designed to supply fresh vegetables for Taste and Hickory, the upcoming restaurant to open in the inn.
Directions: From Lee Highway to Old Dominion Road, 0.3 miles, right on Flame Road. After 0.4 miles, take right on Nicewonder Drive. After 1 mile, bear left to Taste parking area. Visit www.nicewonderfarm.com or call 276-644-5971 for more information.
Hidden Rivers
» Thursday, July 29, 7:30 p.m.
» Southwest Virginia Higher Education Center Executive Auditorium
"Hidden Rivers" is a film that explores the rivers and streams of the Southern Appalachian region, North America's most biologically rich waters. The one-hour film follows the work of conservation biologists and explorers throughout the region — revealing both the beauty and vulnerability of this aquatic life — and how many people are finding ways to protect these ecosystems. Sponsored by the Holston River Master Naturalists, Upper Tennessee River Roundtable and the Aquatic Wildlife Conservation Center. Members of sponsoring organizations and even the star of the film will be on hand with resource materials. View the film trailer at https://www.vimeo.com/66103145 or visit www.hiddenrivers.org.
Hike at the Pinnacle Natural Area Preserve
» Saturday, July 31, 9 a.m.-2 p.m.
Pinnacle Natural Area Preserve in Russell County has waterfalls, limestone cliffs and an abundance of wildflowers, including several state and globally rare species. It is owned and managed by the Virginia Department of Conservation and Recreation. Claiborne Woodall, with DCR's Natural Heritage Program, will lead a 6-mile round-trip hike to Big Falls, Grapevine Hill and the Clinch River. Some portions of the hike are very strenuous. Participants must bring lunch, drinking water and sturdy hiking boots. Also perhaps bring a camera, field guides, rain gear and binoculars. Limit 20 participants.
Directions: From Abingdon, take US. Route 58 Alternate west through town to U.S. Highway 19 north. Go about 20 miles to Business 19 into Lebanon. At the second light, turn left on Highway 82 west. Go 1.1 mile to Route 640 (River Mountain Road) and turn right. Go 4.2 miles and turn left on Route 721 (a gravel road). Go 0.8 mile to the parking area on the left.
Abingdon Vineyards Walking Tour
» Sunday, Aug. 1, 10 a.m.-12 p.m.
» Abingdon Vineyards, 20530 Alvarado Road, Abingdon 24211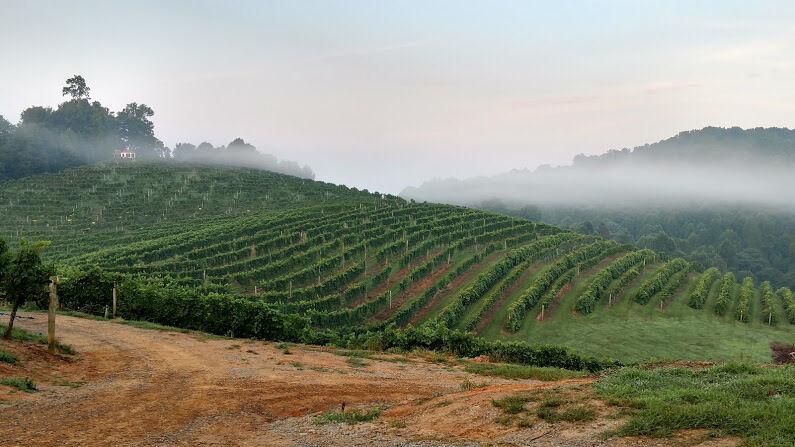 Learn about wine from grape to glass. Enjoy a walking tour through the vines, crush pad and barrel room. Stay afterwards for 10% off a wine-tasting flight.
Meet in the tasting room with comfortable walking shoes, hat and water bottle. Kids and dogs are welcome. There is some steep uphill walking.
Abingdon Outdoor Adventurer Activity Book available at the Information Tent at Arts and Crafts
Become a VHF Outdoors Adventurer by picking up an Outdoors Adventurer Activity Book and completing activities as you go through Abingdon. Learn about Abingdon's parks — for butterflies and munchkins. Find out about wyes, muster grounds and two kinds of Virginia Creepers. Show your completed book at the Information Tent to receive your Outdoors Adventurer button.