Q: I may be the last person on earth to have heard this, but as many times as I've listened to the Eagles' "Take It Easy," I only just realized that a very subtle banjo can be heard during the bridge and final stanza and chorus of the song. I never thought of the Eagles as being banjo pickers. Who's playing the banjo?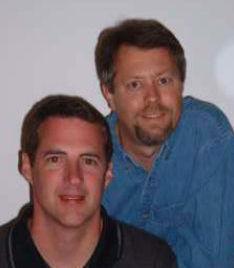 A: Certainly one of the great road trip songs of all times, "Take It Easy" is also a great opening number on a pretty good debut album to boot.
Although the song did not rise above No. 12 on the Billboard Singles chart when it was released in 1972, it is one of the band's most recognizable hits, and has become a mainstay on classic rock radio stations.
The album is very much a collaborative effort between drummer Don Henley, guitarist Glenn Frey, bassist Randy Meisner, and guitarist/banjoist Bernie Leadon. Each took turns handling vocal duties. Leadon met up with Henley and Frey when they each were part of Linda Ronstadt's backing band.
In 1971, the trio decided to form the Eagles along with Meisner, who was lately of the band, Poco. In addition to the guitar and banjo, the versatile Leadon also plays mandolin and pedal steel guitar.
His work can be heard on the records of such artists as the Flying Burrito Brothers, Stevie Nicks, Randy Newman, the Nitty Gritty Dirt Band, Kenny Rogers and Travis Tritt to name just a few.
Q: We heard a song years ago and have been unable to find it. I have looked on the internet for it, called local radio stations hoping they could help, but have had no luck. The only thing I can tell you about the song is a man sings it and it is about a guy named Bobby and a girl named Evergreen. It is a beautiful haunting love song that my husband and I love dearly. Can you please help us?
A: The song is called "Evergreen," and was the title track of Jeff Copely's 1995 Appalachian-tinged country debut album. (It should not be confused with the song of the same name released in 2001 by Westlife, an Irish boy band!)
Copely's song was written by Don Von Tress, who is perhaps better known for having penned "Achy Breaky Heart," the Grammy-nominated crossover hit that propelled Billy Ray Cyrus to the top of both the Billboard Country and Pop Charts in 1992.
We were able to locate a couple of sellers on Amazon.com who had the title in stock.
Q: I was looking at the liner notes on U2's "All That You Can't Leave Behind" album and noticed that they thank Mick and Lizzy Jagger. Is this Mick Jagger of the Rolling Stones and if so, where does he appear on the album?
A: Yes, it is Mick Jagger of the Rolling Stones. Mick and his then-16-year-old daughter, Lizzy, visited U2 while they were recording the album in Dublin and contributed backup vocals to an early version of "Stuck In A Moment You Can't Get Out Of."
Although the band used another version without the Jaggers, they still thanked them in the liner notes.
What's the name of that song? Where are they now? What does that lyric mean? Send your questions about songs, albums, and the musicians who make them to MusicOnTheRecord@gmail.com. Bradford Brady and John Maron are freelance music writers based in Raleigh, N.C.
Be the first to know
Get local news delivered to your inbox!