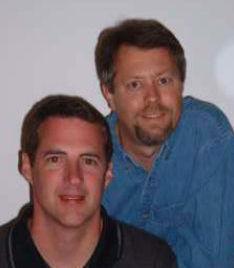 Q: On the cover of David Bowie's album, "Ziggy Stardust and the Spiders of Mars," there's a sign above Bowie's head that says "K.West." What does the sign stand for?
A: The photo for the album cover was taken on a cold January night in 1972 on London's Heddon Street. The sign above Bowie's head belonged to a furrier that had an office in the building. Today, the sign is gone. There have been many stories about the sign's current whereabouts. The most common story is that it was originally purchased at an auction in the late '80s, but there is also a claim by a London man who said he stole it in 1982 and that the one that was sold at auction was its replacement. Although it may not be his most recognizable album in this country, in the U.K., it is so famous that it was recently designated by Britain's Royal Mail as one of 10 classic album covers to be used as a postage stamp.
Q: I really like the song "I'd Love to Change the World" by Ten Years After. Who plays the acoustic part? Is it Alvin Lee or someone else?
A: Guitar-whiz Alvin Lee and bassist Leo Lyons formed Ten Years After with keyboardist Chick Churchill and drummer Ric Lee in November 1966. Like the Beatles before them, Lee and Lyons honed their skills in Hamburg, Germany, with a band called the Jaybirds. Although his initial influences were his parents' American blues and jazz records, Lee credits early rock guitarists like Chuck Berry and Scotty Moore (Elvis' guitarist) for inspiring him. It was his respect for artists from the mid '50s — rock's first generation — that led Lee to choose the name Ten Years After, meaning his band came along "ten years after" the birth of rock 'n' roll. The band's reputation grew with the release of each new album, while Lee's virtuoso performance on "I'm Going Home," their encore at Woodstock in 1969, is credited with inspiring a whole generation of guitarists. "I'd Love to Change the World" was included on the album "A Space in Time," which was released in 1971. Alvin Lee did play the acoustic part. Lee left the band in 1975 to pursue other musical interests, although the band would try to reform three times and did record one final studio album, "About Time." In 2003, the three remaining band members brought a younger singer/guitarist named Joe Gooch onboard, and the band continues to tour the world. Unfortunately, Lee died in March 2013 at the age of 68. Today, Chick Churchill and Ric Lee are the only two surviving members still with the band.
Q: I am trying to find a song called "Just Between You and Me" by Foreigner, but I can't find it. Have I got the name wrong?
A: You've got the name right, but you have the artist wrong. "Just Between You and Me" was a Top Ten solo hit by Foreigner's Lou Gramm. It appeared on his second album, "Long Hard Look." "Just Between You and Me" peaked at No. 6 in 1989. It was his second solo hit after 1987's "Midnight Blue," which peaked at No. 5.
What's the name of that song? Where are they now? What does that lyric mean? Send your questions about songs, albums and the musicians who make them to MusicOnTheRecord@gmail.com. Bradford Brady and John Maron are freelance music writers based in Raleigh, North Carolina.