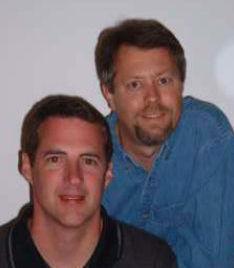 Q: When I was growing up in Clarksburg, West Virginia, during the late 1950s, I could usually get Boston's WBZ on my radio at night. The DJ played a line or two from an obscure song and then longer portions until somebody could guess the name and group. They got so many complaints about the lyrics of one song that they decided to play it once in its entirety and then not play it again, and I happened to be lucky enough to catch this play. The singer had a strong British accent. The first verse went something like this: "We're removing Grandpa's grave to build a sewer, We're removing it regardless of expense, We're shifting his last remains, To put in some sewage drains, To satisfy the local residents." Any information you can give me on name, group and current availability would be appreciated.
A: The song you are seeking is called "Grandpa's Grave" and was recorded by the great British comedic actor, Peter Sellers, the original and — no offense to Steve Martin — the definitive Inspector Jacques Clouseau. The DJ for WBZ who played the song was likely Bruce Bradley. The song originally appeared as the B-side to another light-hearted song Sellers recorded with Sophia Loren, called "Good Gracious Me." For those unfamiliar with "Grandpa's Grave," the song starts out as an eerie-sounding graveyard song, which, after the opening verse you quoted above, turns into a more traditional up-tempo English music hall number. The song is available on many collections of English comedy songs.
Q: I'm looking for a song from long ago, maybe the '50s. The lyrics begin with "My favorite song is the song that they play when we're dancing" and end with "anytime that I'm dancing with you." The artist sounded like Joannie Somers, but I checked her website and can't find any reference to this song. Can you help me?
A: The song is "My Favorite Song," written in the early '50s by Mark "Moose" Charlap and Jack Gold. As was the custom in those days, the song was recorded by many artists after it was published, including Ella Fitzgerald, Gisele MacKenzie, Marian Caruso and the Overtones and the Ames Brothers. The most popular version was recorded by Georgia Gibbs. It reached No. 25 on the charts in 1952. Gibbs is best known for her 1952 No. 1 hit "Kiss of Fire" and her 1955 No. 1 hit "Dance with Me, Henry."
Q: Every time I hear Nilsson's "Many Rivers to Cross," I think of another song. Was it based on another song?
A: You could be thinking of two songs. "Many Rivers to Cross" was written by Jimmy Cliff and included on the soundtrack to the 1973 movie "The Harder They Come." When Nilsson recorded his 1974 album "Pussy Cats," John Lennon served as producer. The two collaborated on Nilsson's version of "Many Rivers to Cross," with Lennon writing the string arrangement for the song. Liking what he heard, Lennon wrote a new song, "#9 Dream," based on it. Lennon included "#9 Dream" on his album "Walls and Bridges," and it became a Top Ten hit when it was released as a single in 1975. How high did it get on the charts? It reached No. 9, of course.
What's the name of that song? Where are they now? What does that lyric mean? Send your questions about songs, albums and the musicians who make them to MusicOnTheRecord@gmail.com. Bradford Brady and John Maron are freelance music writers based in Raleigh, North Carolina.