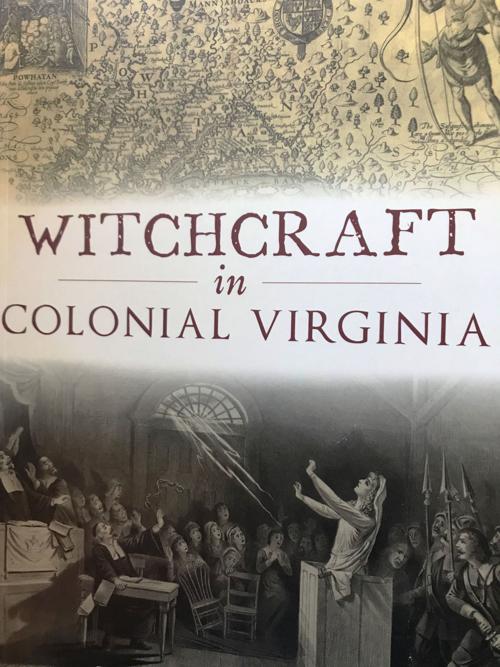 With the faint smell of smoke in the air during the final days of August, I'm thinking about apple butter and fall festivals and mountain music and cauldrons.
Oh, yeah — that's a large metal pot that witches use for cooking up their brews.
And witches, by the way, are also the focus of a newly released book, "Witchcraft in Colonial Virginia" (The History Press, 2019, $21.99) by author Carson O. Hudson Jr.
This 140-page volume examines spine-tingling tales in chapters called "The Beliefs," "The Law," "The Experts" and "The Witches."
"Although I was and continue to be primarily a military historian, I began a study of witchcraft many years ago, specifically witchcraft cases in Colonial Virginia," Hudson writes.
The author turns back the clock, first, to the landing of three ships at Jamestown Island in 1607 — with what eventually became the founding of Virginia.
It was a different time, the author contends.
"The seventeenth century was an age when witches and demons, alchemists and sorcerers, sea monsters and fanciful creatures were accepted by Englishmen, regardless of their social or intellectual station in life," the author writes.
This book also features several pages and pictures devoted to one of my favorite tales from growing up in Virginia Beach — the trials and tribulations of Grace Sherwood.
She was a witch, many said in old Princess Anne County, and she faced a trial by water in 1706 that led to her imprisonment until 1714.
"Today, a visitor to Virginia Beach will find a Sherwood Lane and a Witchduck Road along with a bronze statue of Grace Sherwood near a local hospital and a memorial marker near a local church," Hudson writes. "Such is the power of witchcraft even today."