BLUFF CITY, Tenn. — Elderly actor Burt Reynolds needed a hand to help him into his waiting car. Just outside a hotel in Knoxville, Tennessee, Dylan Novak stepped forth.
"Thank you, young man," said Reynolds.
Novak proceeded to gift the star of 1977 blockbuster movie "Smokey and the Bandit" with a bag that contained a Bible. He met Reynolds two more times.
Witness Novak's presentation of The Prodigal Son from the Bible on Sunday, Sept. 9 at Temple Free Will Baptist Church in Bristol, Virginia. Known as The Celebrity Evangelist, he will also supply several anecdotes from recent experiences with some of America's famous musicians and actors.
"I prayed about what to preach on," said Novak, 23. "I've only preached the prodigal son maybe twice. The appeal is to realize that it's never too late to come home, never too late to change your life. If you live your life without Jesus, there will come a day when you will give anything to change."
Come, sinners. Welcome, atheists. Non-believers? Non-Christian practitioners? Swing wide the gates of the church to a service steered to and geared for you.
"Most definitely," Novak, a resident of Chilhowie, Virginia, said. "It's definitely steered toward non-Christians. They need to hear the word that they can come home. As long as there's life and breath in the body, it's not too late."
Swathed in eagerness and swaddled in a blanket of Christian love, Novak's message sprints from a ministry intent in part upon reaching celebrities. He's ministered to rock's AC/DC and Pink Floyd's Roger Waters.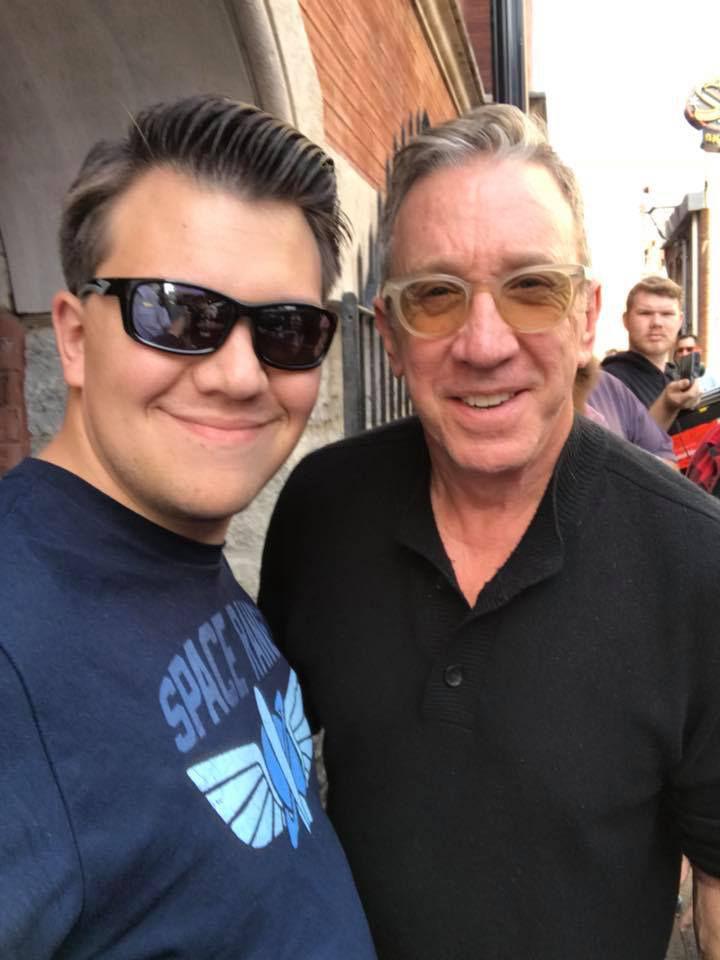 "I love Dylan," said Tony Nolan, Winter Jam tour pastor. "He is a witness machine. He's gotta tell people about Jesus because he genuinely cares for their soul."
He's spoken with Academy Award-winning actors Robert Duvall and Richard Dreyfuss.
"Dylan has an amazing ministry and is one of my heroes," said Frank Shelton of the Billy Graham Evangelical Association. "He knows more than anyone the answer is not in Hollywood. It's in heaven."
Novak's encountered former president Bill Clinton. He reached out to and spoke with then-presidential candidates Hillary Clinton and Donald Trump. He gave each of them a bag. Contents vary but each always includes a new Bible and a range of Christian tracts. Some include a copy of Tony Nolan's "Gasp!"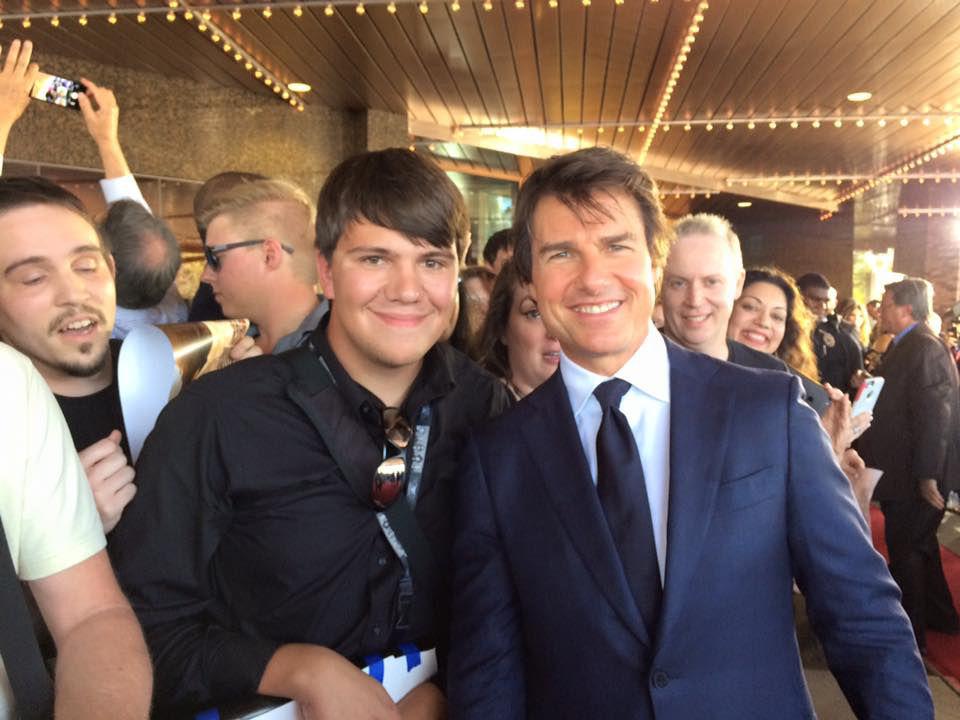 In addition to the prodigal son, he will address some of his more recent celebrity encounters on Sunday at Temple Free Will Baptist.
"I will update them on what has happened in the past six months," Novak said. "I will introduce my ministry, what I do, why I do it. I will probably speak about my Michael Nesmith (of 1960s pop group The Monkees) encounter, Dennis DeYoung (formerly of rock's Styx), maybe about wrestler John Cena."
Most encounters go well for Novak. Though not always receptive, most at least listen. Dreyfuss, who won an Oscar for his role in 1977's "The Goodbye Girl," engaged in deep conversation with the evangelist.
Others, including a member of rock's Ramones, were verbally hostile. Just imagine. Reach out to a wild-side rocker or a staunch and immovable atheist. It's a challenge, forging into the unknown.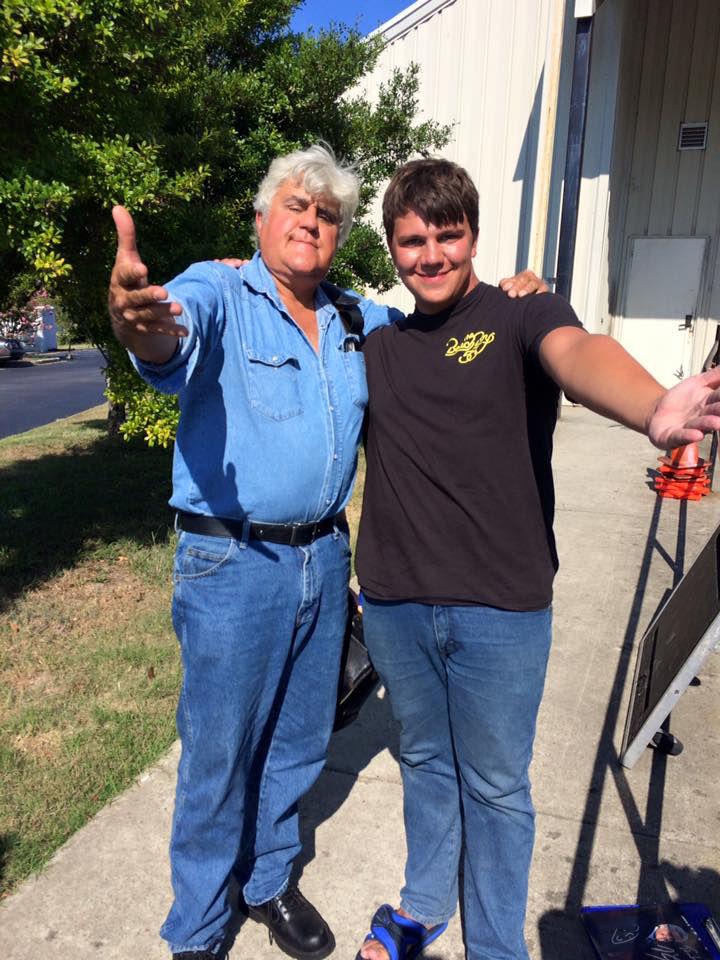 "I do it because they need Jesus as much as everybody else," Novak said. "Everybody needs the same chance."
Occasionally a celebrity will challenge Novak with a probing question. Typically, they'll reference suffering of humanity in some aspect, which Marky Ramone of the Ramones and Gene Simmons of KISS did while standing face-to-face with the choir-boy looking Novak.
"Gene wasn't hostile. He's a nice guy," Novak said. "The Bible says to be prepared to give reasons for your beliefs."
"But sanctify the Lord God in your hearts and be ready always to give an answer to every man that asketh you a reason of the hope that is in you with meekness and fear," goes the verse.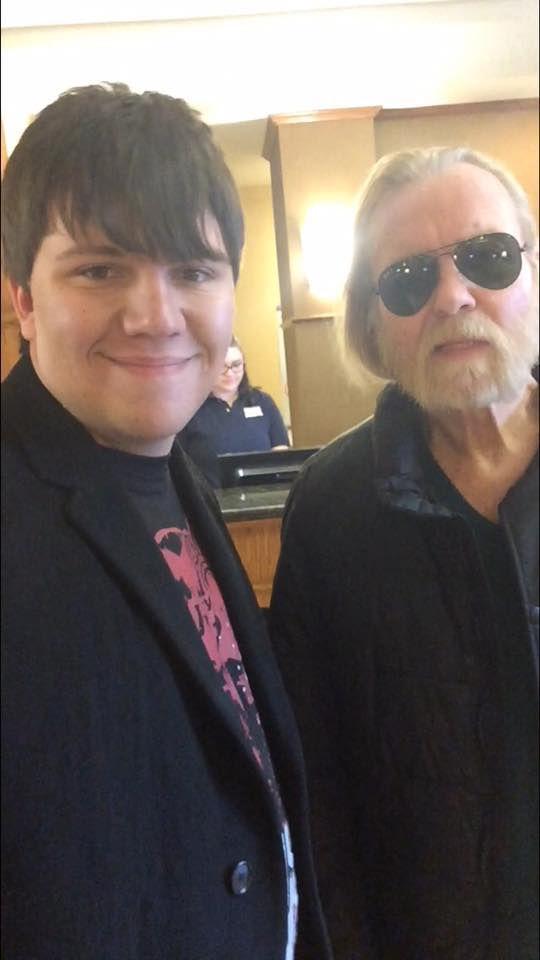 In other words, know of that which you preach. That could come in handy when or if Novak crosses paths with a practicing Satanist. He said he would relish the opportunity to present the word of God to those who walk with God's nemesis.
"Absolutely," Novak said. "If God led me that way, absolutely. Every month I'll take a sheet of paper, write names on it, and list information about what they believe. I pray over that. Then I'll go for people that God leads me to."
God led Novak to preach from the pulpit in Temple Free Will Baptist on Sunday.
"I was saved when I was 8 years old," he said. "I gave my life over to God to do what he wanted me to do in the summer of 2015. Right after that, I witnessed to James Taylor in Greensboro, North Carolina."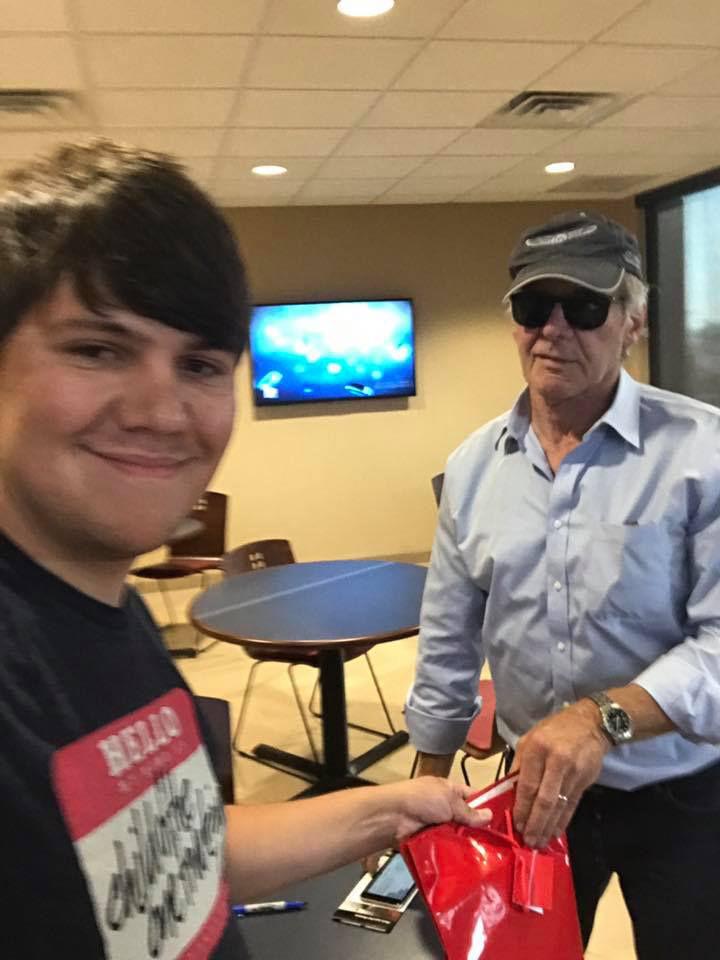 Fans of folk-rock know Taylor for such gentle classics as "Fire and Rain" and "You've Got a Friend."
"Back in the 1990s, Rolling Stone magazine asked him about Jesus," Novak said. "He said his parents were atheists. Well, he came off his tour bus to warn me about drugs. I said, 'I'm here to warn you about something."
Taylor listened as the evangelist compelled him to come to God before time ran out. Jesus, Novak said, was available to him.
"He gave me a big hug," Novak said.
One person at a time. Novak, as with any preacher worth a moment's time would, simply tries to reach one person at a time. Time's precious. Don't wait, he said. Like breath in one's lungs, life won't last forever.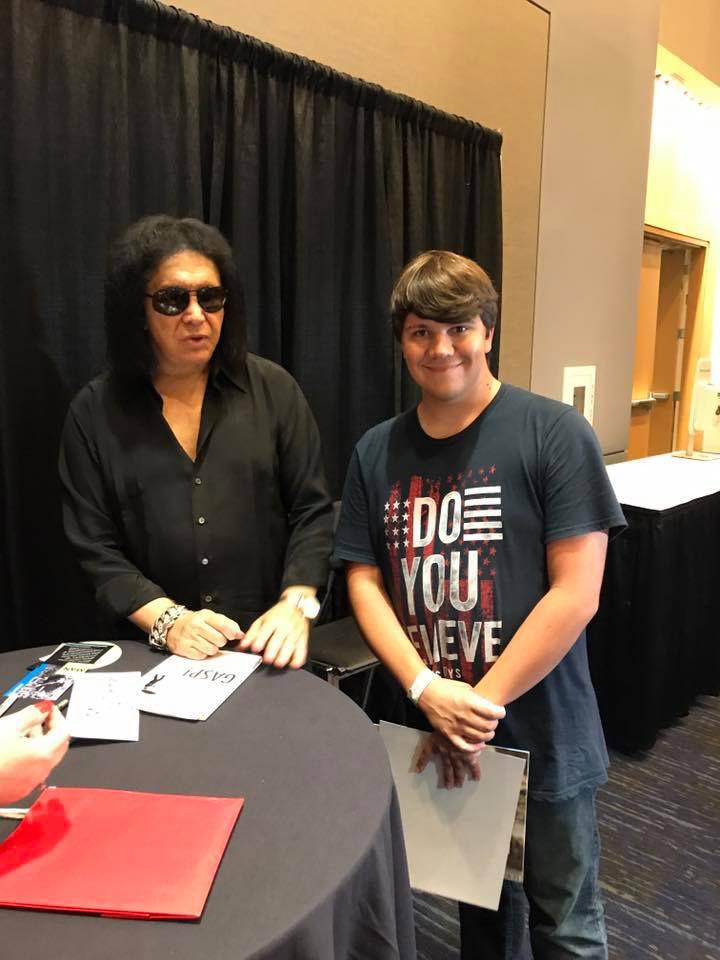 Burt Reynolds discovered that on Thursday when he died in Florida at the age of 82. Novak recalled the second meeting with the iconic actor.
"The second time I met him he said, 'There's one thing you said in your letter that haunts me,'" Novak said. "He said, 'Forever is too long to be wrong.' I opened the large print Bible I had brought him that day and showed him I had written, 'To Burt Reynolds: Forever is too long to be wrong.' He said, "Wow..."
Then came last March. Novak attended a premiere in Knoxville of Reynolds' movie, "The Last Movie Star." He hadn't known that the actor would be there, but then Reynolds appeared on the red carpet.
"I gave him a copy of Billy Graham's books 'Where I Am' and 'The Reason for My Hope,'" Novak said. "When I gave it to him he said, 'I read everything you give me.' I told him I loved him and kept him in my prayers."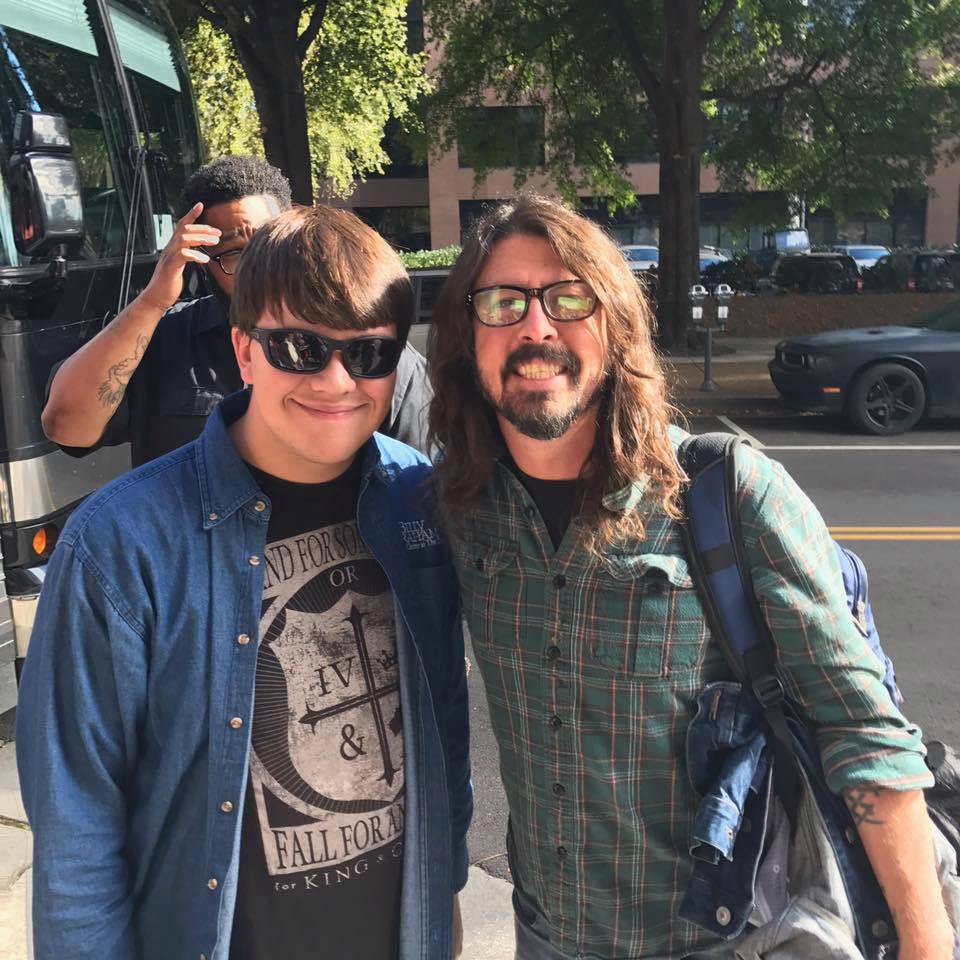 Reynolds, Novak said, appeared to be genuinely touched that someone cared for him so deeply.
"He thanked me," Novak said, "and as he was driving off I said, 'Don't forget, forever is too long to be wrong.' He said, 'I won't.'"
Therein lies the essence of Novak's ministry.
"I've always said from day one, if one soul is changed because of this ministry, then it's worthwhile," Novak said. "It's not me. It's the message. That's our whole purpose."