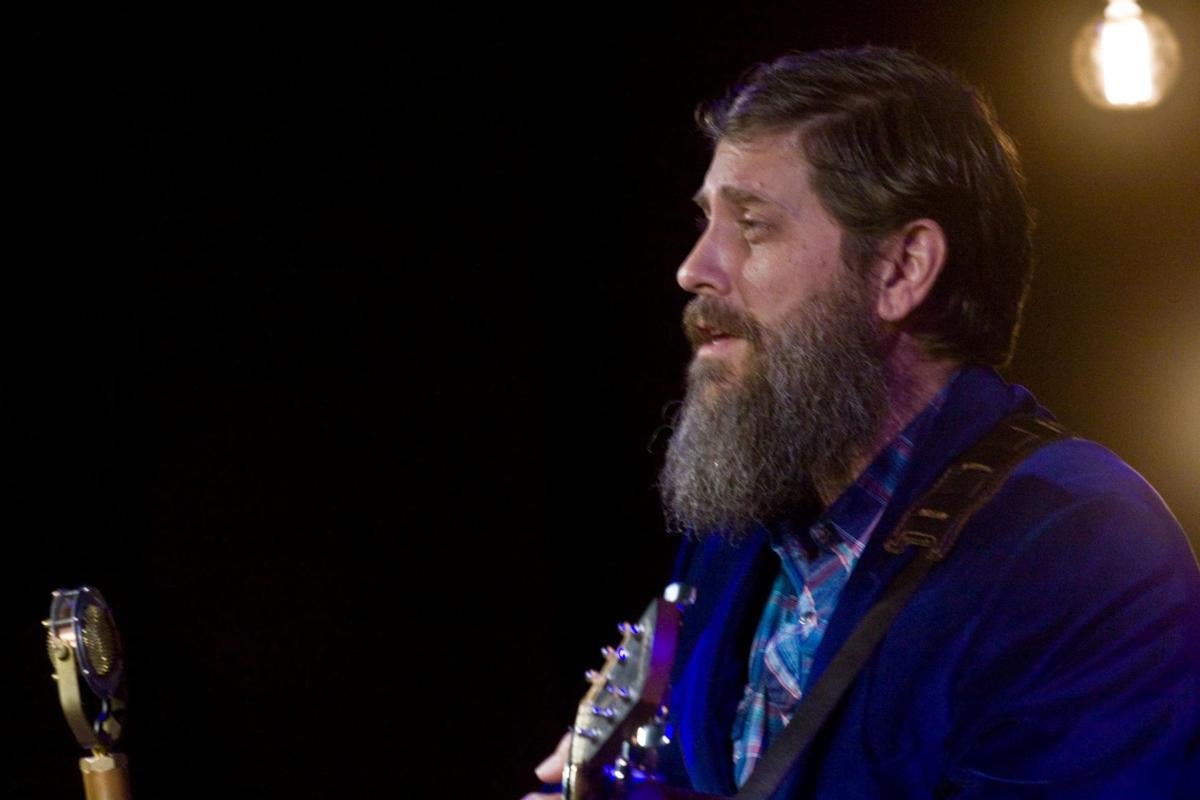 BRISTOL, Tenn. — Darkened days and darker nights greet Bristol and America in light of the COVID-19 outbreak. 
As we seek rays of optimism, Bristol's local music scene steps into the forefront.
On tap, a flow of livestreamed performances of music alight from a stage within the Cascade Draft House on State Street in Bristol, Tennessee on Saturday. It's a daylong cavalcade of music, which streams via the watering hole's Facebook site from noon. until 9 p.m. Attend from your home.
"We're providing people with a stage," said Spence Flagg, owner of the Cascade Draft House. "We hope they'll get some tips."
The people whom Flagg references include local musicians Zak Saltz of Glade Spring; Bristol, Virginia's JP Parsons; and Bristol, Tennessee's Moose "Trainwreck" Roberts. They lead a lineup that brims with Bristol's The Real Blarney Stoners, Johnson City's Sam Collie, Clay Blevins, Johnson City's Kasey Williams, Abingdon's Pete Hubbard and Marion's Austin Couch.
Knoxville's John Barnes assembled and promotes the show.
"Honestly, I was talking to Spence [Flagg] on Facebook Messenger," said Barnes. "I said, 'What if we do an all-day show, something people can watch?"
Voila! Cascade Draft House's livestream extravaganza birthed to life.
"Zac Saltz is the central act," said Barnes. "He'll be in and out of the sets. He sings country. He sings folk. He's a singer-songwriter, and he does covers to go with his songwriting. He plays a lot with JP Parsons."
Several artists on the bill, particularly Parsons, have taken to streaming live music content via Facebook of late. Roberts said he's looking to embrace the livestreaming mode of music transportation to the public.
"Probably," said Roberts. "High possibility!"
Consider Cascade's lineup. As varied as Cascade's craft beer selection, performers set to entertain range in style from Parsons' Appalachian folk to Roberts' wild-haired Hickory Tree hillbilly punk rock.
"It's an excellent lineup," Barnes said. "It'd be hard to see a lineup like this anywhere else. Everybody has been enthusiastic and jumping on board. They want to get out and play someplace besides home."
Cascade serves as the show's home base. Performers will not gather en masse at once on-site. Instead, they will show up individually to perform to a camera that's connected to Facebook Live.
For many, including Roberts, it'll be a first.
"It'll be different for me because I'm not used to this," he said.
Roberts said that he's performed onstage in some capacity for 32 years. Where there's been a stage in Bristol, you can bet the bandstand that Roberts has played it. From O'Mainnin's of today to The Offshore Cafe of yesteryear, he's played lots of there and done stacks of that.
Now Roberts looks forward to beaming his music live via stream.
"I think it's great," he said. "I'm willing to try anything."
Locate the stream on Cascade's Facebook site. Barnes added that he's encouraging each artist featured as well as the public to share the stream, which could expand the show's viewing audience.
"It could go viral. It could go across the country," Barnes said. "With a little promotion, this could go a long way."
Hey, it's not like it's facing competition from an actual on-site concert down the street. Or a movie theater in town. Or restaurant. Or, well, anything. For the time being, Bristol hunkers in its living rooms, eager for captivating diversions.
Nirvana's "Feels Like Teen Spirit" comes to mind.
"Here we are now," they intone, "entertain us."
That's what the Cascade Draft House livestream cavalcade of musicians intends.
"It's going to be this way for a while," Barnes said.
.
Concerned about COVID-19?
Sign up now to get the most recent coronavirus headlines and other important local and national news sent to your email inbox daily.