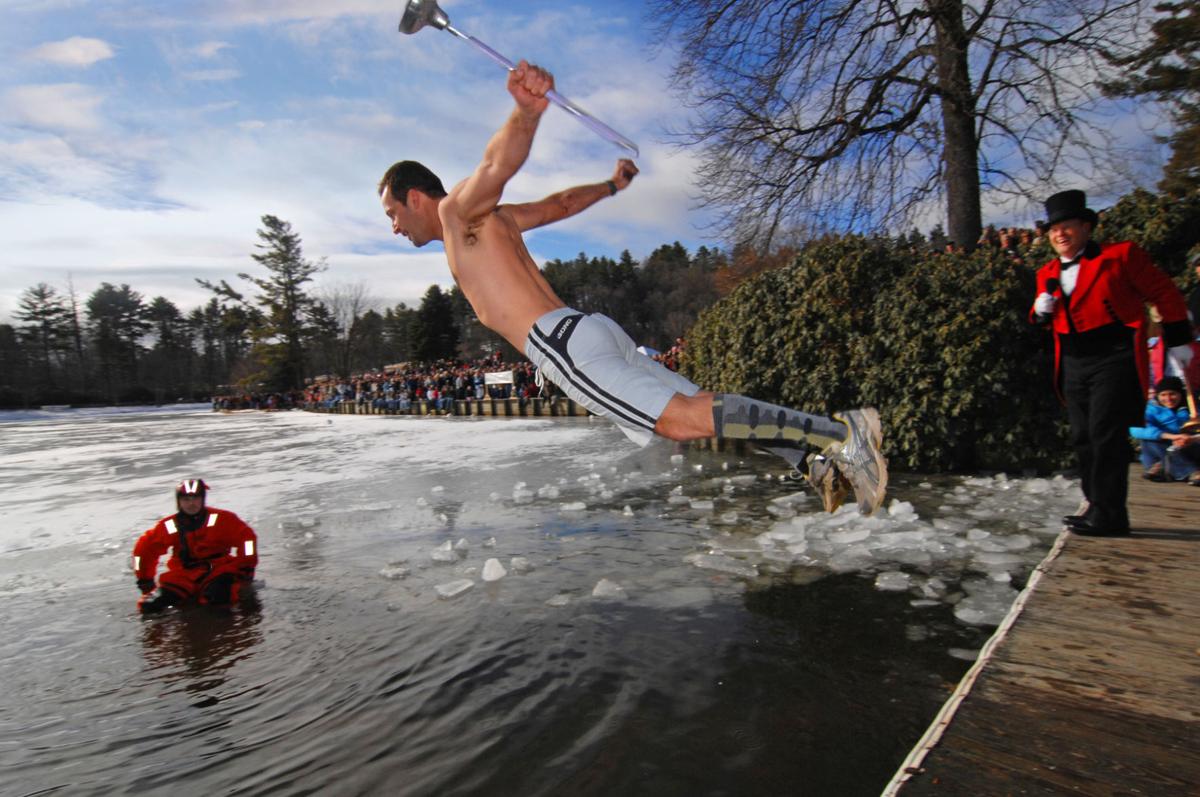 Last week's Polar Bear Plunge on South Holston Lake attracted dozens of people and raised $3,000 for St. Jude Children's Research Hospital.
But, wait — the art of diving into icy waters is not over!
Take a short road trip, and you'll find the inviting town of Blowing Rock, North Carolina, hosting its long-running Polar Plunge on Jan. 26 at Chetola Lake. It's all part of the four-day Blowing Rock WinterFest, running Jan. 24-27.
Truth be told, Blowing Rock is one of my favorite destinations within a 90-minute radius of Bristol. Credit the quaint downtown, inviting restaurants and overnight getaways, all neatly tucked into a storybook setting just off the Blue Ridge Parkway — and only an hour from downtown Damascus, Virginia.
Now back to the plunging: This is not only cold; Chetola Resort has to cut through a layer of ice well in advance so the plungers can make waves.
Day-of registration and check-in begins at 8 a.m. in the Chetola Lodge second-floor foyer. Or you can pre-register online at $35 per person — with proceeds benefitting local charities.
Plunging begins at 10 a.m., and wacky costumes — even what's ridiculous — are encouraged. In fact, the strangest may be awarded the Golden Plunger at the big jump.
WinterFest also includes the Rotary Charity Chili Cook-off, the Silent Auction & Raffle, the WinterPaws Dog Show and the newest event: the K-9 Keg Pull.
This year's festival also features local delicacies at WinterFeast.
And you can check out the WinterFashion Show, help raise funds for charity at the Wine Tasting & Auction, take a hayride through Blowing Rock and enjoy glittering sculptures at the Ice Carving Demonstrations and the Ice Stroll.
You can even try your hand at ice sculpting at hands-on ice carving sessions Jan. 26 and 27.
You can also discover a snow-making demo and discussion in Memorial Park on Jan. 26, led by WNCN-TV's chief meteorologist Brad Panovich.
Kids and adults can also try hands-on experiences creating winter-themed art during sessions of "Cork & Canvas" or "Arctic Art" at the Blowing Rock Art & History Museum.
Some events are free; some are ticketed.