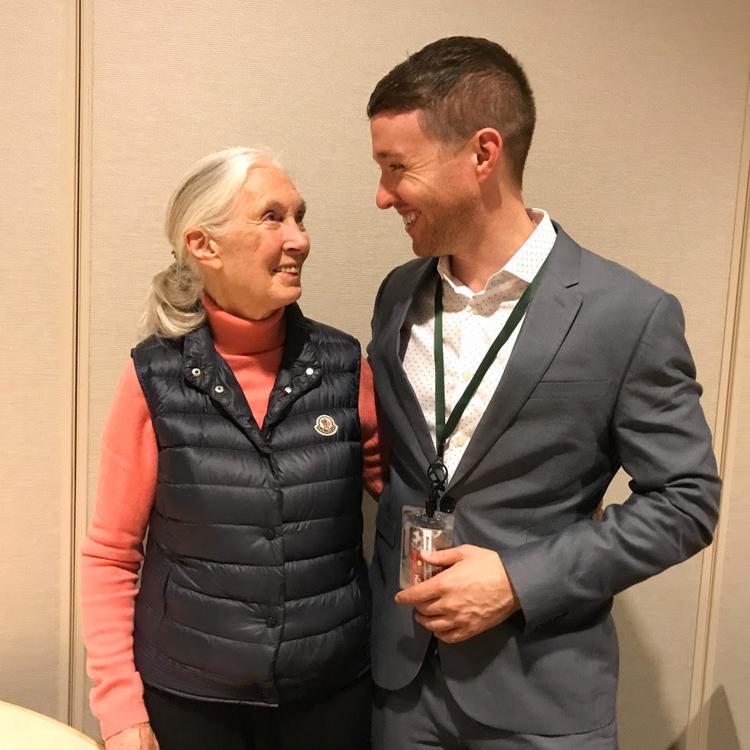 BRISTOL, Va. — Globetrotting photographer Benjamin Walls helped put downtown Bristol on the map with his colorful gallery of photographs on State Street.
Recently, too, he has expanded his artwork with a gallery at Asheville, North Carolina, 38 Broadway St., opening eight years after establishing his signature gallery at Bristol, Virginia.
This fits.
Walls lived in downtown Asheville for nearly two years.
"I worked summers in Asheville while attending App State, so moving back to Asheville felt like moving home," Walls said. "Since college, I've dreamed of having a gallery in downtown Asheville, so this is truly a surreal moment."
This photographer's work has national and international recognition, largely known for his wildlife shots, with Walls bravely venturing into wild territories.
His sense of adventure began early.
At 17 years old, Walls convinced his father to drop him off on the southern end of the Great Smoky Mountains and pick him up 11 days later on the north end of the park.
Accompanied only by his best friend, Walls crossed 16 mile-high peaks while hiking along the spine of the Appalachian Trail.
Even so, at that age, he still did not get just the right photos that he was looking for.
Yet he kept trying and has since dedicated his career to connecting people to the natural wonders of the world, he said.
Beyond Asheville, Walls remains busy in Bristol at his original gallery.
And he's out raising money for the likes of the Jane Goodall Institute while also trying to help bring attention to rare species like the northern white rhino.
Be the first to know
Get local news delivered to your inbox!