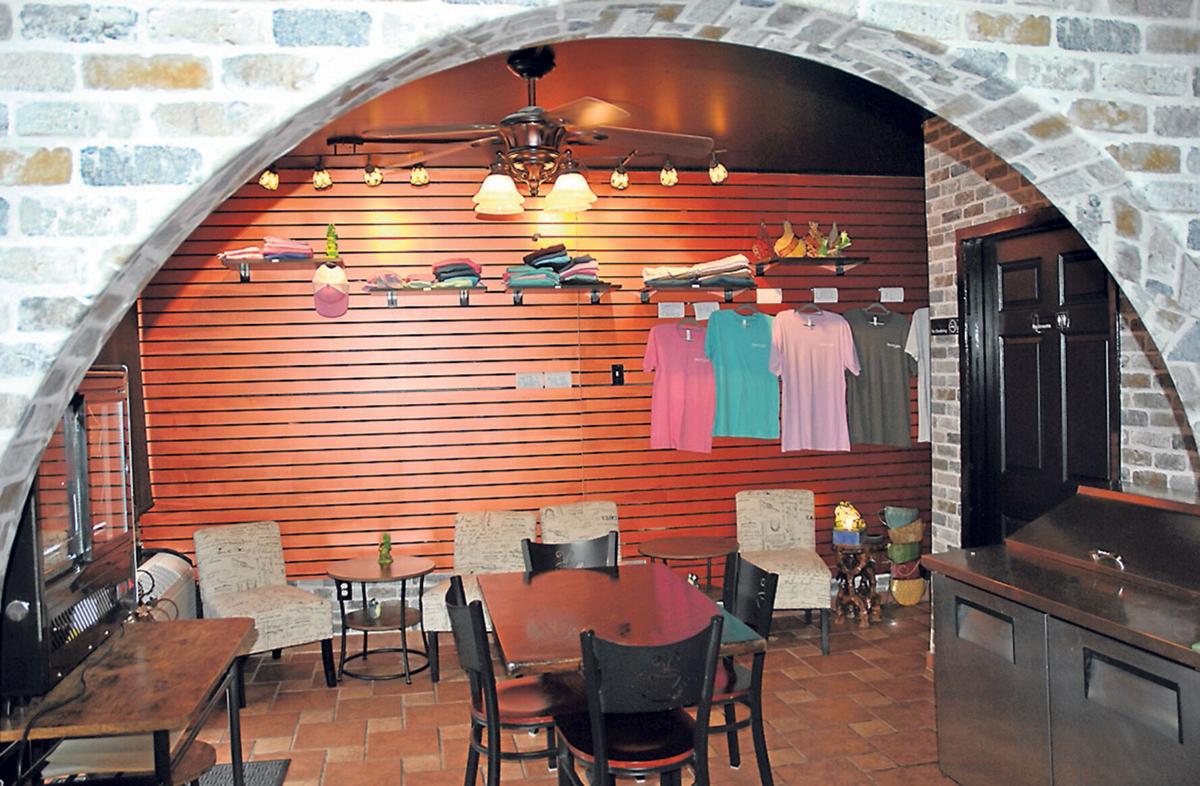 SALTVILLE, Va. — Melissa Turner had the idea of opening a coffee/dessert café with embroidery and printing services in Saltville. What she ended up with is the new restaurant called The Lily Pad.
"I started down this road with the revitalization of Saltville," Turner said. "I felt like we needed more businesses and things to draw people to Saltville. I was saying, 'This is what we need! This is what we need!' and decided to put my money where my mouth is."
Turner said she submitted a business plan for the coffee shop to Town Council. She then was told about the Chamber of Commerce's small business boot camp, so she put the brakes on her plan so she could attend.
In April, Turner completed the boot camp and won the startup money. When discussing her business plan, she said the chamber folks thought Saltville could use another restaurant, and Turner found out how expensive equipment is for embroidery and printing services.
Turner said that just before the grant was awarded, she was furloughed from her job. The business didn't recover, so she lost that job.
In the meantime, Turner said her sister, AnnaMarie McNew, moved to Saltville from south of Richmond. Their mother spent a lot of her childhood in the Saltville area, so the sisters had been coming to the town for many years. They decided to work together to open and operate the restaurant.
"I already had the coffee and desserts, so I basically took out the embroidery and printing and added hot dogs and sandwiches," Turner said. "Business has been good. We've had a lot of support from the town. We even have regular customers from Marion and Abingdon come here to eat."
The site Turner chose for the restaurant, on the corner of a strip of businesses along state Route 91 behind the town square, had been empty for a while. It had formerly been an ice cream parlor and then a hair salon. She renovated the space to create the atmosphere she wanted.
The name of the business just came to her one day, Turner said, and seemed to fit. With the swampy areas of Saltville and the well fields, there are plenty of frogs and lily pads around.
Currently closed for indoor dining due to the pandemic, The Lily Pad has picnic tables outside and is doing brisk takeout business.
Turner said she is sticking with a smaller menu at first that includes daily plate specials. She has hot and cold sandwiches — including club; bacon, lettuce and tomato; grilled cheese; a bologna burger and hot dogs — nachos and quesadillas. The coffees are locally roasted by Dark Hollow in Sugar Grove, and there are flavored teas, ice cream and freshly baked desserts such as cheesecake, carrot cake, banana pudding, pies and cookies. She also offers Saltville T-shirts and plans to add cappuccino and espresso machines.
She may try offering breakfast items again when school opens (virtually) next week.
"I'm trying to create a culture with the people here and be transparent so they feel invested," Turner said. "I want them to feel a part of this. On Facebook, I do regular updates on how things are going. COVID has really slowed a lot of things down. But I have so many ideas to get people to town. Because that's what we need. Kids at the library have been great with ideas and organizing. We've had a lot of ideas and then had to slow down."
The pandemic may have slowed things in Saltville, but Turner is still working on ideas to help citizens in the community. She is planning a silent auction to benefit Appalachian Animal Rescue and is accepting donated items.
Turner also hopes to renovate the upstairs at her restaurant to increase indoor seating and maybe eventually add the embroidery and printing services.
In the meantime, she will continue serving up food for hungry customers.
"I really like when people are happy," she said. "They come back and compliment our service. I love it."
The business news you need
With a weekly newsletter looking back at local history.