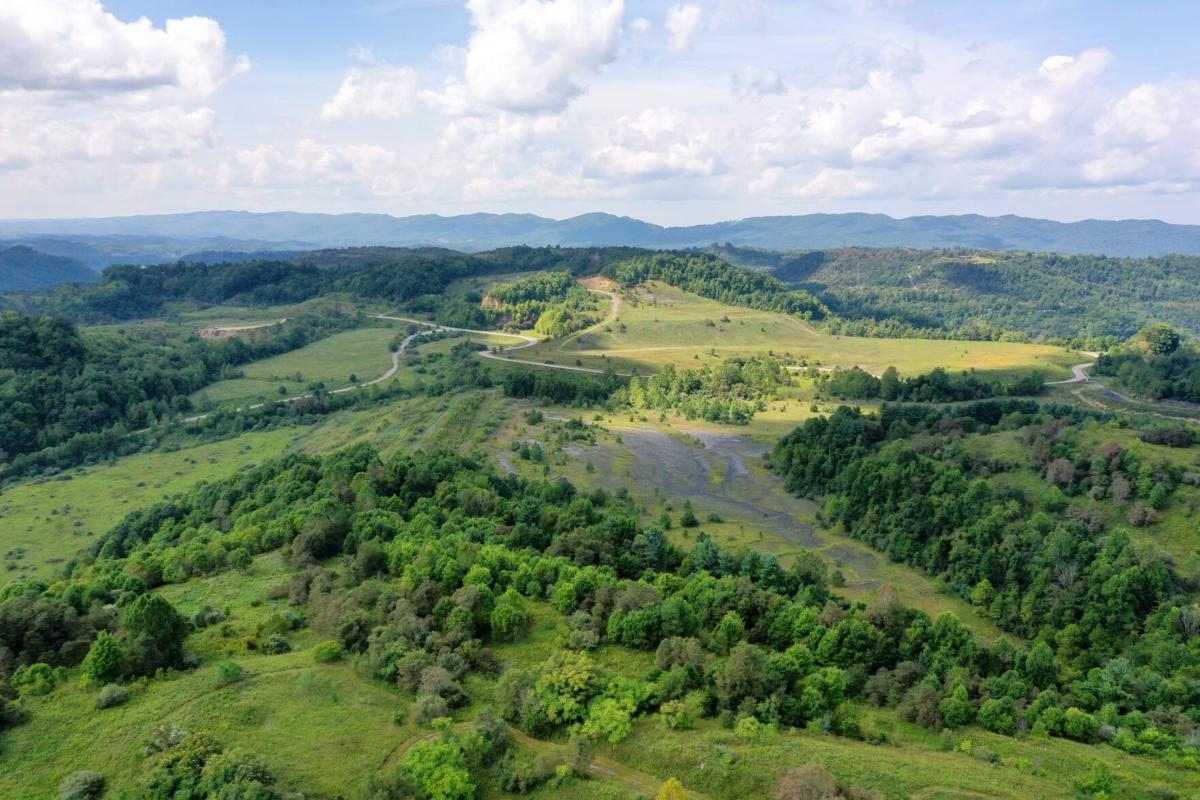 ABINGDON, Va. — Solar panels will soon stand on a former strip mine site along the Wise-Dickenson county border in Southwest Virginia.
This energy engagement at Red Onion is part of a partnership between The Nature Conservancy and Dominion Energy Virginia.
Officials announced the plan Monday in Abingdon, as a collaboration to develop one of the first utility-scale solar projects on former surface mines. Nearly 100 people gathered at the Abingdon Farmers Market for the announcement.
Southwest Virginia will "absolutely" be considered for future solar energy production facilities, a Dominion Energy official said Monday, because of state requirements for more renewable energy production.
This solar project is slated to be "an example" of how to use former surface mine sites, said Locke Ogens, the Virginia state director for The Nature Conservancy.
The Highlands Solar project is slated to repurpose roughly 1,200 acres of the former Red Onion surface mine and surrounding properties in Wise and Dickenson counties, said Brad Kreps, manager of The Nature Conservancy's Abingdon office.
The project will generate approximately 50 megawatts of solar energy — enough to power 12,500 homes at peak output, according to Kreps.
This will also bring additional benefits to the area, such as an increase in local tax revenues, the ability to provide additional funding through Solar Siting Agreements and the creation of clean energy jobs, according to Ogens.
"This project is a huge win for Southwest Virginia's economy," said Ed Baine, president of Dominion Energy Virginia. "It's also another major step toward building a 100% clean energy economy in Virginia."
Baine called this "a groundbreaking model" for how to use surface mine sites, which he said are well-suited for solar energy projects.
The news comes two months after The Nature Conservancy announced a similar effort to construct solar panels on former mined lands with Charlottesville-based Sun Tribe and Washington, D.C.-based Sol Systems.
Taking the three efforts together, the utility-scale solar projects within The Nature Conservancy's Cumberland Forest Project will cover nearly 1,700 acres and generate an estimated 120 megawatts of solar energy, said Kelley Galownia, a spokeswoman for the agency in Richmond.
"Southwest Virginia and the wider Central Appalachian coalfields have an important role to play in the renewable energy economy," said Kreps. "Some of the region's former mined lands are well suited for solar development, and by directing development towards these areas, it will help us conserve the region's intact forests for wood products, carbon storage, wildlife habitats, outdoor recreation and tourism," Kreps said.
"By collaborating with Dominion Energy and other companies on these initial projects, we hope to develop a model that can be replicated in other coal mining regions," Kreps said.
The Highlands Solar Project is set to be developed within the Cumberland Forest Project and surrounding properties, Kreps said.
The Cumberland Forest Project was announced in 2019 and encompasses nearly 253,000 acres of land in Southwest Virginia, East Tennessee and eastern Kentucky.
The vast majority of the property is designated for the protection and restoration of native forests, according to Kreps.