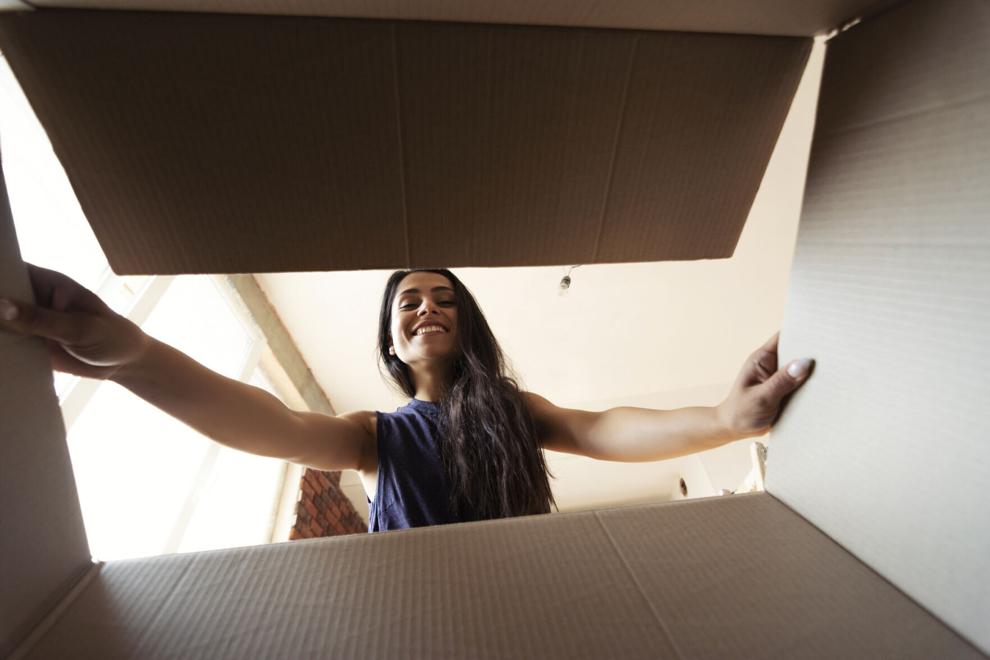 If you make a purchase after clicking on links within this article, Lee Enterprises may earn affiliate commissions. The news and editorial departments had no role in the creation or display of this content.
Preparing for college can be overwhelming and expensive, but Amazon Prime Day deals are here to help! Here's a list of six items every incoming freshman needs for college, including some truly incredible deals on these necessities. And some of these are marked down from Amazon's already low prices!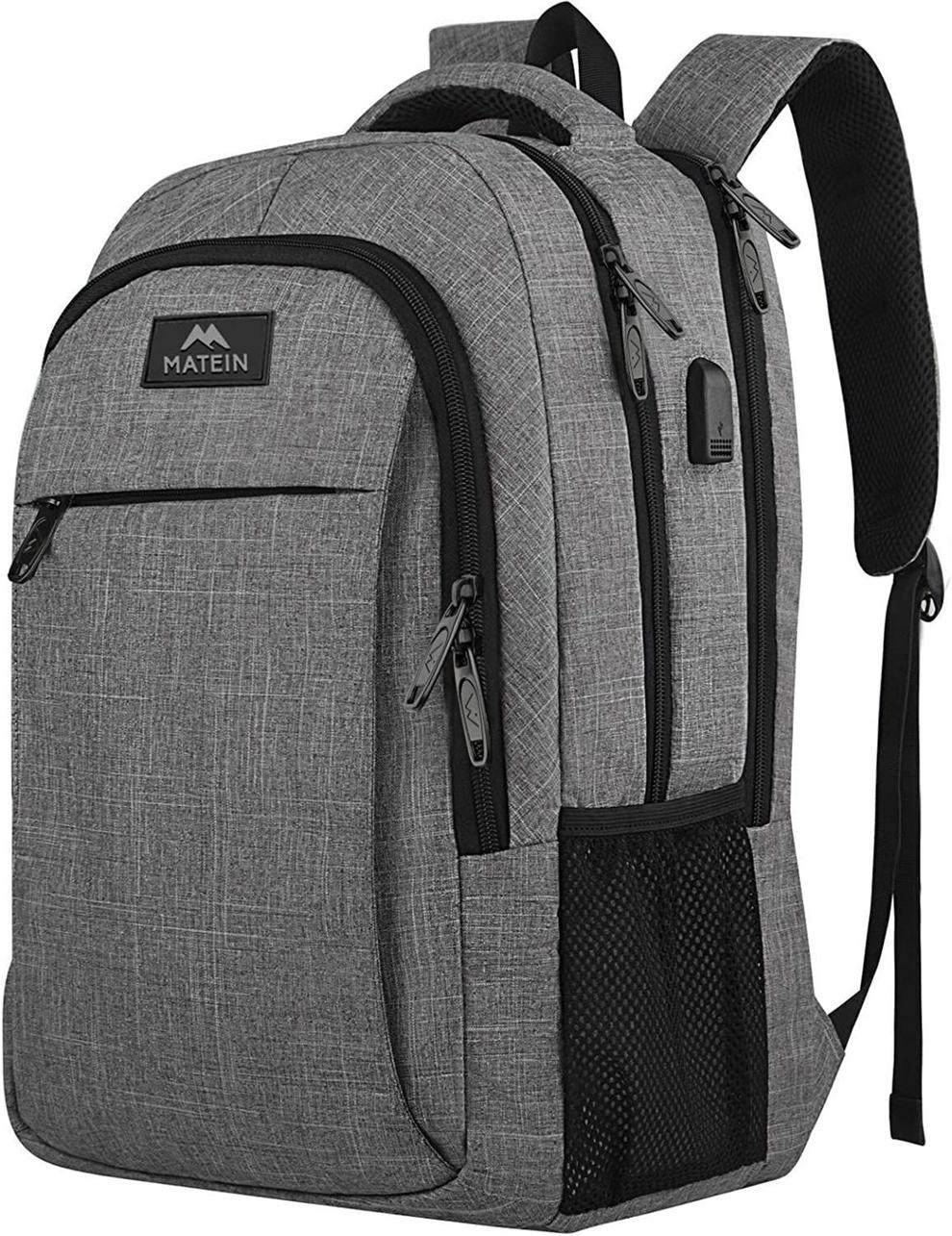 1. BACKPACK
Need to upgrade your backpack? This durable Matein Travel Backpack can carry all your books, computers and much more. It will likely last for years!
Matein Travel Laptop Backpack, Business Anti-Theft Slim Durable Laptops Backpack with USB Charging Port, Water Resistant College School Computer Bag Gifts for Men & Women Fits 15.6 Inch Notebook, Grey | $25.49, 39% off | https://amzn.to/3bwlqTX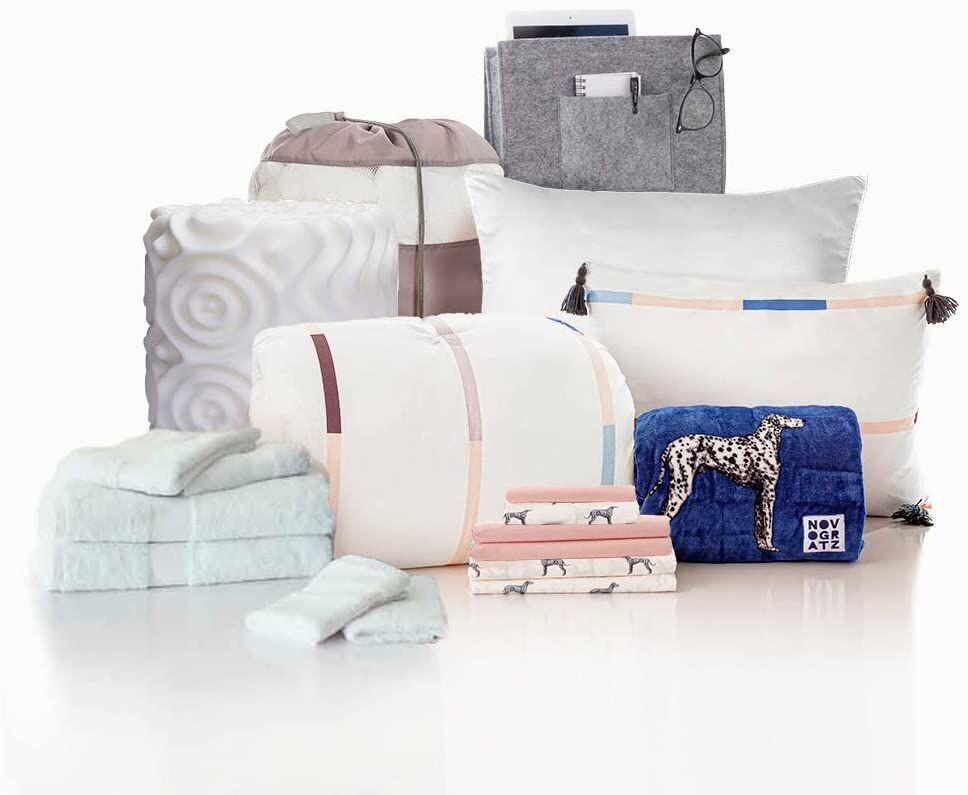 2. BEDDING AND TOWELS
Need pillows, towels, comforters, sheets and more for your dorm? Look no further! This set contains everything you might need to furnish your room. It even comes with storage. Check out the different designs and colors of the OCM Dorm Room Designer Comfort Pak.
OCM Dorm Room Designer Comfort Pak in The Novogratz Maddison Twin XL Comforter, 2 Sheet Sets, Mattress Topper, Pillows, Towels, Storage and Bonus Extras Novogratz, Ivory, Stripes and Dog Print | $191.20 | https://amzn.to/3xY9nWX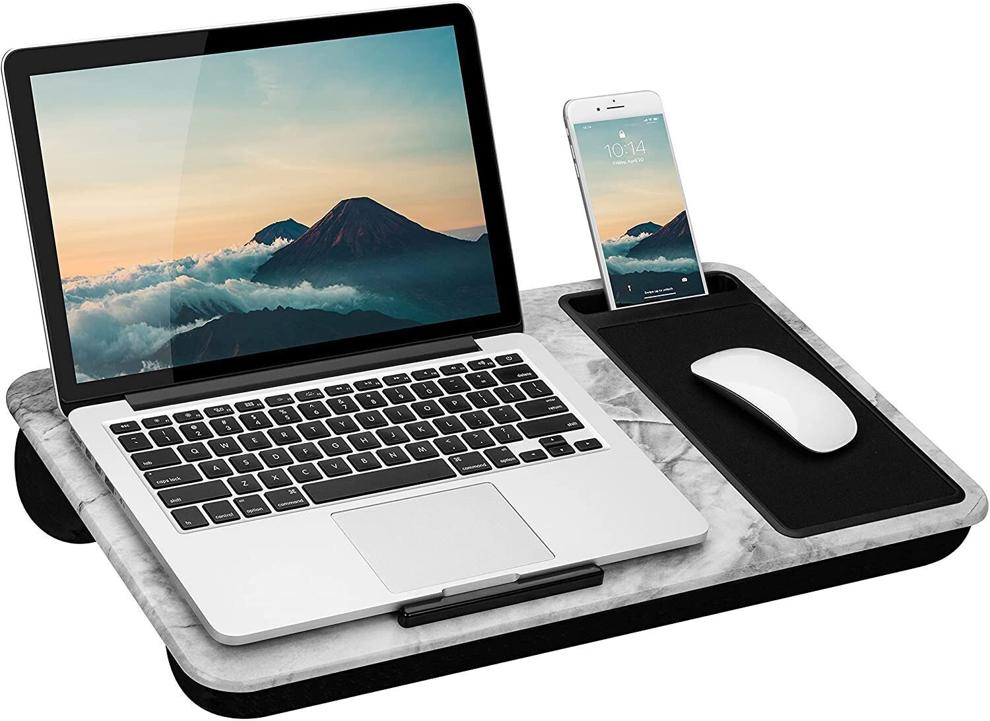 3. LAP DESK
Don't have room in your dorm for a desk? Don't worry! This lap desk provides you with a hard, flat surface and the convenience of using it anywhere you want to work.
LapGear Home Office Lap Desk with Device Ledge, Mouse Pad, and Phone Holder, White Marble, Fits Up To 15.6-inch Laptops, style No. 91501 | $33.99, 15% off | https://amzn.to/3yncB7I
4. POWER BANK
We know you have lots of devices that need charging, especially when you're out and about campus all day. Make sure to grab this portable charger so you don't have to worry about your electronics dying when you need them the most.
Portable Charger Power Bank 25800mAh, Ultra-High Capacity Fast Phone Charging with Newest Intelligent Controlling IC, 2 USB Port External Cell Phone Battery Pack Compatible with iPhone, Android | $26.95 | https://amzn.to/3A4okcR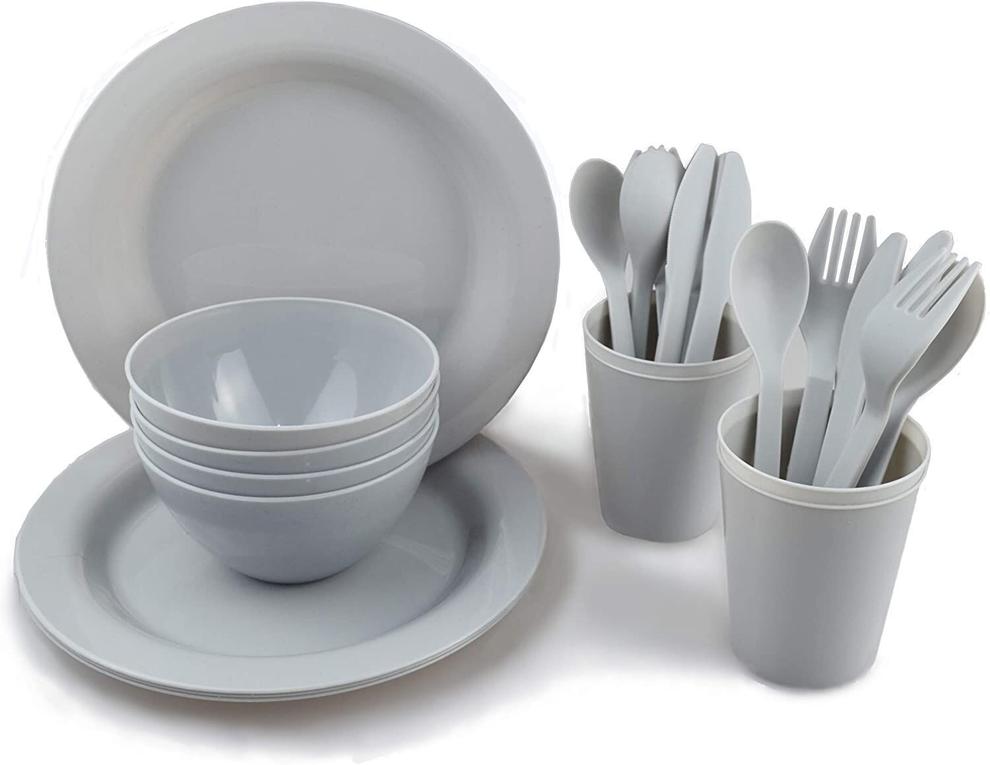 5. DISHES AND FLATWARE
Don't know where to find dishes fit for dorm life? This set has you covered with plates, bowls and utensils that are plastic AND microwaveable.
Plastic Plates College Dorm Room Essentials Dishes Set Camping Plates and Bowls Dishes Set Dinnerware Accessories Mess Kit Microwave Oven Safe BPA-Free with Mesh Bag 24pcs | $18.99, 24% off | https://amzn.to/3A4bkDR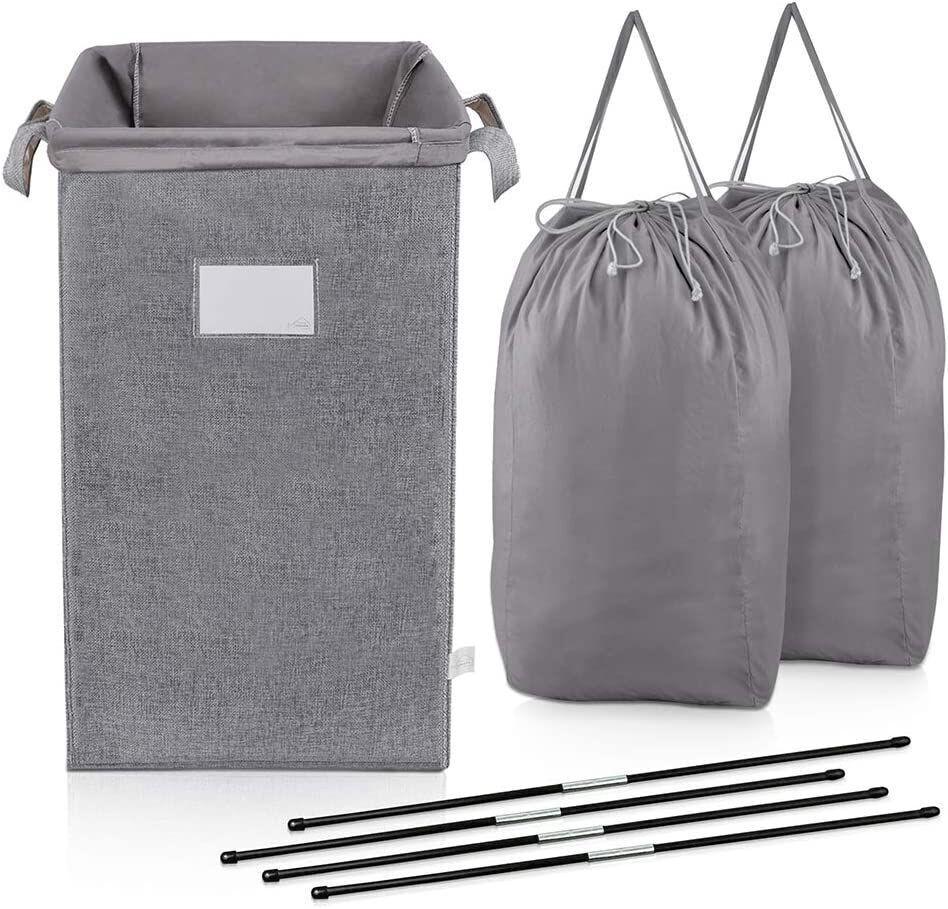 6. LAUNDRY HAMPER
Laundry can be a difficult process in college, so make it easier with this large collapsible hamper that also doubles as storage.
MCleanPin Large Laundry Hamper Collapsible with 2 Removable Laundry Bags & Sorting Card, Dirty Clothes Hamper Baby Nursery, 2 Handles Foldable Hamper Dorm Room Storage Trunks for College, Grey | $23.99 | https://amzn.to/3QM6DVr
You're all set! Know anyone else going to college? Send this article their way and help them shop for great deals as well.